Damien Rice: o
If you have lost faith in the possibility for a new singer-songwriter to emerge with a graceful album of dirges and lullabies, it's time to believe again. Dublin-born Damien Rice's debut album, o, has been released in the U.S. by Vector Recordings (see also www. damienrice.com) after being praised ceaselessly overseas for the past year.
With literary references to rival Sting, Rice borrows his album title from the French classic erotic novel, The Story of O. Love, loss and the eternal fixture of time drive the beautiful and fragile songs. The album opens with "Delicate," a song about the intensity of intimate encounters, which sets the tone and prevailing theme of the record. In later tracks, the powerful use of strings in "The Blower's Daughter" and "Amie" create an atmosphere of pure Irish melancholy.
Rice's lyrics have a number of surprises. In "Volcano," he sings: "You give me miles and miles of mountains/And I'll ask/For the sea." No matter what the landscape is, the singer won't be satisfied with what love has to offer. And in "The Blower's Daughter," Rice proclaims: "I can't take my eyes off you/I can't take my mind off you/Until I find someone new." Just when you think it's unrequited love – think again.
Singer Lisa Hannigan shares vocal duties with Rice throughout the album, and she presents the woman's side of the story in the troubled romances. Her soft voice suits the acoustic melodies and enhances the music's ethereal quality.
After hearing some of his new songs live, and from what I've read in the press, I expect his next release to be more harsh and rock-based, and I wasn't a big fan of this direction. So I would grab o while it is still on the shelves. I recommend buying it unreservedly. Rice has said that the unusual album title related to the mistakes that we make over and over again, and it is a sad and eloquent work.
Last year, fellow folk-rockers Wilco insisted that they were trying to break your heart. This year, Damien Rice will undoubtedly succeed.
---
Paul Brady: Songbook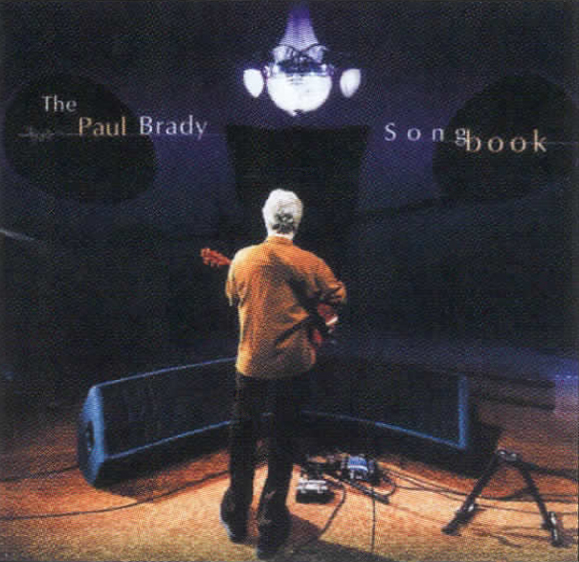 Paul Brady has released a retrospective CD and DVD titled Songbook. The collection was filmed at Marlay House in Rathfarnam, Dublin and features Brady playing with a range of guest musicians and singers who came together to record songs from Brady's prolific career. The album has a fun, live feeling to it, and Brady's songs of sunny optimism and sweet romance are a pleasure to hear. Irish legendary vocalist Mary Black and American jazz musician and singer Curtis Stigers both make guest appearances on the album.
_______________
Brady is touring through the East Coast in September, playing shows in Connecticut, Vermont, New York and Massachusetts. For up-to-date information on his schedule, refer to his record label's website: http://www.compassrecords.com. ♦