Sinéad O'Connor Calls it Quits.
℘℘℘
It's not over until the bald lady sings, and in this case Ireland's brilliant vocalist Sinéad O'Connor is not retiring from the limelight quietly. As her swan song, she is releasing her final record She Who Dwells in the Secret Place of the Most High Shall Abide Under the Shadow of the Almighty on September 9 on Vanguard Records. The two-CD release features 19 studio tracks on Disc one and Disc two is a live album with 13 tracks recorded from one of her concerts in Dublin last year. The package offers plenty of material to satiate fans before O'Connor ducks out of the music industry for some peace and quiet.
Disc one is a typically eclectic mix of music; it features religious songs, traditional tunes, an Abba cover (the charming "Chiquitita"), a B-52's cover, some Motown, some reggae, a song with Massive Attack and a collaboration with hip-hoppers The Asian Dub Foundation. Despite the range of influences and collaborators present, the standout songs are O'Connor originals, "Emma's Song" and "You Put Your Arms Around Me" and "No Matter How Hard I Try." Maverick producer Brian Eno worked on three of the recordings, and his ethereal touches flatter the singer's own heavenly voice.
Disc two is O'Connor's first live CD, recorded on October 26, 2002 in Dublin. Opening with a stirring "Molly Malone," some of the highlights include a simple and powerful "Paddy's Lament" and "You Made Me the Thief of Your Heart" featured on the soundtrack from In the Name of the Father. But O'Connor's finest moments come from her 1990 breakthrough album I Do Not Want What I Haven't Got, including "I Am Stretched On Your Grave" the incomparable "Nothing Compares 2 U" and the haunting "The Last Day of Our Acquaintance." The only disappointment on this disc is "Fire on Babylon" where the uninspired arrangement isn't helped by O'Connor's voice sounding uncharacteristically stretched to the max. The documentary DVD of this performance will be released by Eagle Vision on August 26.
As we were going to press, news reports stated that O'Connor was seven weeks pregnant with her third child. No matter what she says, I think she is a woman who always has a project on the boil. It's unlikely we have heard the last of the Irish banshee. Long may she wail.
_______________
Further Down the Old Plank Road, a follow-up to The Chieftains Grammy-winning Down the Old Plank Road is released on RCA Victor September 9. (See our feature on The Chieftains and interview with Paddy Moloney on page 50.) Fans of American country and western will be particularly pleased with this album, most of which was recorded in Nashville. Country stars Nickel Creek, Roseanne Cash, Emmylou Harris, Ricky Scaggs, John Hiatt and more are featured on the new release. The traditional album opens with an excellent "The Raggle Taggle Gypsy," "Hick's Farewell," and "The Wild Irishman." The album also has some of the final performances of the late Chieftain, Derek Bell.
_______________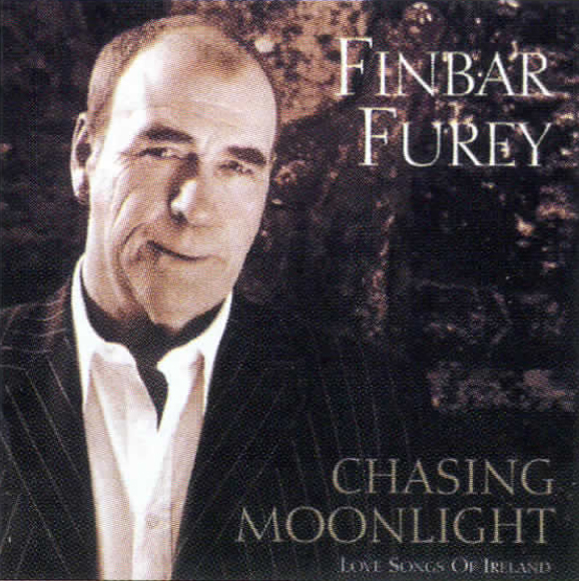 Finbar Furey's Chasing Moonlight: Love Songs of Ireland is available on Rough Diamond Records. For over 30 years, Furey has been an instrumentalist, singer and songwriter of Irish music. His latest album contains staple classics including "The Fields of Athenry," "Sweet Sixteen" and "New York Girls," which he performed in the movie The Gangs of New York, and his own songs "Connemara," "Do You Remember" and "Dreams in Your Eyes." His deep voice suits the style of the arrangements and although deeply Irish, he interprets the traditional songs in an accessible and universal way. The album is a successful mix of the old world and today's Irish music.
______________
RISING STAR
Ashley MacIsaac is no ordinary fiddle player. This Celtic Nova Scotia native has been gaining attention for his unique blend of traditional music, blues and (dare we say it?) rock and roll, and he's not yet 30 years old. Maclsaac started performing at local festivals when he was 14 and by the time he was 18 he had toured Canada with the Chieftains.
Since his debut album in 1995 he's been making waves and heralded as one of the best new musicians modernizing the Celtic tradition. A rebel at heart, Maclsaac notoriously gave a glimpse to television audiences of what's beneath a man's kilt when he appeared on T.V.'s Late Night With Conan O'Brien.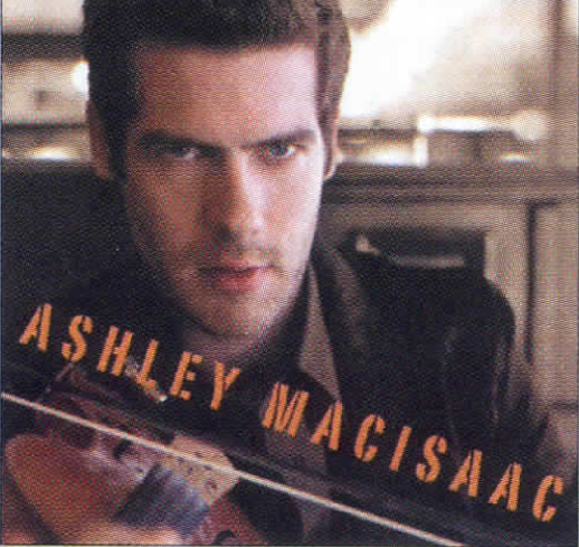 His latest self-titled release, which came out in May, features Maclsaac singing on six of the tracks, which is new to him. He has a deep, soulful voice that may be lacking in range, but demonstrates an earnest passion. So far, his career has been an eclectic mix of influences, and he seems intent on never repeating himself.
Since releasing Ashley Maclsaac this year, the young fiddler has become a bit of a media darting. An NPR special, numerous TV appearances and a Wall Street Journal feature (of all things) have launched him into the spotlight. With his photogenic good looks and explosive riddling, expect to hear much more from Ashley Maclsaac. ♦