Dorothy is Back! Dorothy Kilgallen was a TV and radio star, a columnist who wrote about theater and film, the rich and famous, but more than anything, she was a crime reporter who, at the time of her mysterious death, was investigating the JFK assassination. 
She was as tough as she was brittle, as brave as she was bitchy. At a time when few women had a career, Dorothy Mae Kilgallen had several; she broke the glass ceiling without even knowing it was there. She was a television and radio star, syndicated columnist, journalist, author and, of most significance to her – a crime reporter. Today, only those of a certain age remember her, and some not fondly – she was arch and snobby, an overdressed nightcrawler in clubs and café society. Then there were her looks. Dorothy was mousy to an unsettling degree – Frank Sinatra, her friend-turned-enemy called her "the chinless wonder," a description as apt as it was cruel. Ernest Hemingway, on the other hand, believed she was "the greatest female writer in the world."
In 1965, she was found dead at the age of 52, the death deemed an "accidental overdose" a diagnosis that derailed her posthumous reputation, reducing her to a pill-popping, boozy rich lady teetering in high heels and false eyelashes. In time, Dorothy became as much a relic as her former newspaper, the New York Journal-American and her network show, What's My Line?
But all that has changed – Dorothy is back. In January 2017, some 52 years after her death, the Manhattan DA's office reopened her case, believing her death was not due to one vodka or two seconals too many, but rather murder. After two years of dogged investigation, she was close to uncovering the truth of JFK's assassination. Kennedy's murder had consumed her, turning her into a feral beast on the trail of the assassin, first debunking J. Edgar Hoover's lone assassin theory, then ridiculing the "magic bullet" zigzagging through the air. The Warren Commission Report, to Dorothy, was pablum fed to an American public sick of the national nightmare, all of which brings to mind Josef Goebbels's remark to Hitler, "The bigger the lie, the more people will believe it."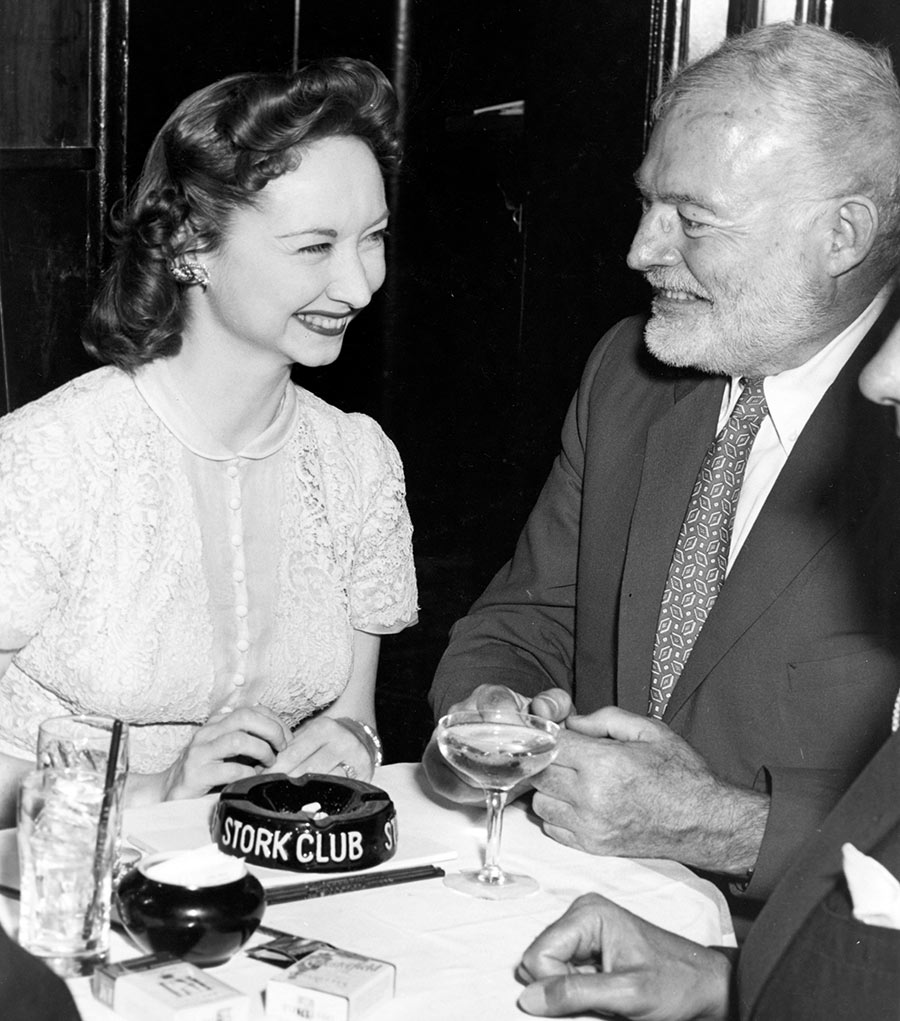 Also being released in 2017: CIA and FBI documents related to the assassination currently held by the U.S. National Archives.
Dorothy's parents, Jim and Mae (née Cavanagh) Kilgallen were first-generation Irish Americans – Jim's father was born in Ireland, as was Mae's mother. Dorothy's dad spent his 75-year career as a respected reporter. As a colleague described him, "He had that kind of Irish quality that just enveloped people." Mother Mae was pious, determined to keep Dorothy chaste and in white gloves with hankies in her purse.
The family moved around the country until they finally settled Manhattan, where, at 19, Dorothy followed her father's footsteps at Hearst. She began by covering the Beauty Parlor Convention in Coney Island, but her sights were set high. Inspired by her idol, Nellie Bly, another moxie-driven Irish American journalist, Dorothy entered "The Race Around the World," competing with older male colleagues. She came in second, emerged a national heroine and penned a bestseller about her adventures.
In 1938, she was only 25 when the Journal-American awarded her "Voice of Broadway," making her the paper's first and only woman columnist. Her column ran six times a week until her death in 1965 – she even made her deadline on the night she died. She combined entertainment, politics, and gossip, all imbued with Dorothy's particular brand of snark. She was soon a fixture on the New York night scene, often spotted at the 21 Club, Copacabana, and the Stork Club, where an outsized portrait of Dorothy was to hang outside the entrance.
She met suave Broadway baritone Dick Kollmar, who was no doubt impressed by the petite reporter's power – on their sixth date, he proposed. Mae, the mother, was not impressed, Kollmar was a showoff, an actor, and worst of all, an Episcopalian. He obligingly converted to Catholicism, they married, had three children and their very own syndicated radio show, "Breakfast with Dorothy and Dick." Fans all over the country listened to the couple's banter about their night life, children, and china patterns.
Later, a Star is Born scenario emerged as her career soared while his soured. Then there was Richard's drinking and womanizing, with even young boys thrown into the mix. It was a marriage in name only, with Dorothy and Dick playing "Dorothy and Dick" hosting fabulous parties. Then, at 44, Dorothy fell in love. She had her first affair with Johnnie Ray, a singer famous for his hit, "Cry" (wherein he did just that). They met cute – Johnnie was the mystery guest on What's My Line? Both were married, and, to make things more complicated Johnnie was gay, with a history of arrests for bathroom solicitation. He was deaf and, like Dorothy's husband, alcoholic. But she adored him and the couple's uncontrolled passion for each other caused quite a scandal.
Dorothy was drawn to glamour but her true calling was murder – the lurid crime scenes, the investigation, the backstory of victims, suspects, and witnesses. Hearst sent her to cover the most famous murder trial of the day, Dr. Sam Sheppard, who was accused of bludgeoning his pregnant wife to death. When Sheppard was found guilty, Dorothy announced that he had gotten a raw deal and the judge was biased. Her insistence on his innocence kept the case alive until he was exonerated by DNA evidence, but the case lived on through the TV show and movie The Fugitive.
In late 1961 she brought her 8-year-old son Kerry to the White House, where mother and son were graciously received by the young president who showed special kindness to the third grader. "I don't know if he's a Republican or a Democrat" joked Kennedy, to which Dorothy replied, "I know he's a Democrat now." Remembering that afternoon in the White House only compounded her grief as she and Kerry watched the assassination news on November 22, 1963. When Jack Ruby shot Lee Harvey Oswald the following Sunday, her instinctive thought was, "Two assassinations in three days… something is very wrong." The most tenacious of reporters had found the murder mystery of her lifetime and vowed, "If it's the last thing I do, I'm going to break this case." She started a folder that she kept by her bedside, "The Assassination File," and over the next two years filled it with documents and notes. After her death, the file went missing and has never been found.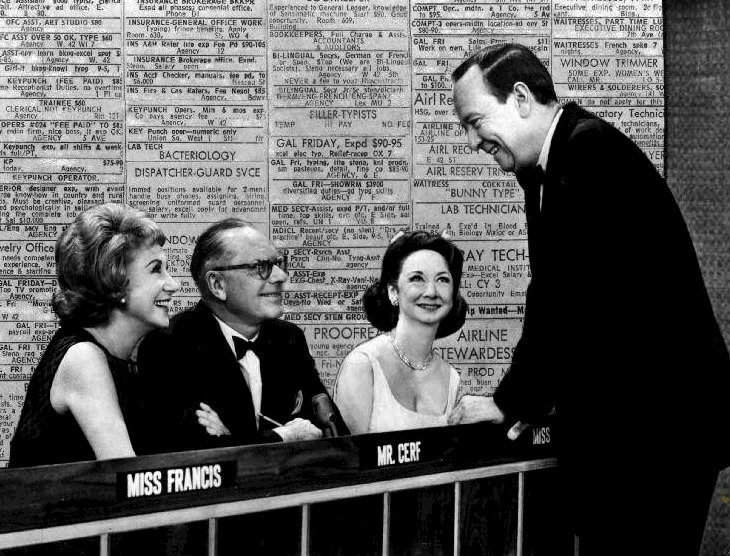 Another person who smelled a big rat was Robert Kennedy, who insisted, "They should have killed me, I'm the one they wanted." New Orleans's Mafia leader Carlos Marcello agreed: "The President was the dog, the Attorney General was its tail. If you cut off the tail, the dog will keep biting; but if you chop off the head, the dog will die, tail and all." It wasn't just the mob who had a beef against the brothers, the Havana Anti-Castro Cubans had lost a big profit center, and the CIA despised Kennedy, feeling he had botched the Bay of Pigs invasion.
Dorothy rushed to cover the trial of Oswald's killer and used her celebrity to score two private interviews with Ruby. The low-level mob guy inspired some of her best writing:
"Jack Ruby's eyes were as shiny brown-and-white bright as the glass eyes of a doll. He tried to smile but his smile was a failure. When we shook hands, his hand trembled in mine ever so slightly, like the heartbeat of a bird."
In the weeks before she died, Dorothy visited New Orleans, explaining to her makeup man, Marc Sinclaire, it was "cloak and dagger stuff," a possible reference to Carlos Marcello. On the night of her death, Dorothy filmed her show, filed her column, and met with a "mystery man" whose identity has never been revealed. The next morning, November 8, Sinclaire found her dead body in a way that could only have been staged. She wasn't in her usual pajamas, but rather a peignoir, and wearing full makeup, false eyelashes, and a hairpiece. Two glasses by her bed stand, with residue of vodka and Nembutal, her sleeping pill of choice. Further analysis determined the presence of Tuinal – a drug she never used – and loose powder in the drink. A possible Mickey Finn? What followed was a series of blunders (or foul play or cover-ups) by the police department, the medical examiner, various coroners and toxicologists.
In the more than 50 years since her death, the public has lost its innocence and most Americans assume a conspiracy was responsible for JFK's assassination. But who killed Dorothy? The Mafia? FBI? CIA? Anti-Castro Cubans? – or, as Dorothy's mother believed – her husband, Richard Kollmar? He had a prescription for Tuinol, lived in the same house and after the funeral, Mae clawed at Kollmar, screeching, "You killed my daughter!"
Then there's a final suspect, Ron Pataky, a somewhat caddish critic from Cleveland who served as the last boyfriend. Pataky may have had his career in mind when he hooked up with Dorothy, but something darker has been speculated. He had Mafia ties and despite his denial, was in New York on November 8, making him a candidate for the "mystery man" she spent her last hours with and perhaps took into her home a few blocks away. In any event, Pataky did write some creepy poetry in the years following her death, including one titled "Never Trust a Stiff at a Typewriter," with the line, "Somebody who's dead could tell no tales."
Let's hope he's wrong and someone who's dead can tell tales. ♦
_______________
The Reporter Who Knew too Much (Post Hill, 2016), by Mark Shaw, sheds new light on Dorothy Kilgallen's life.