My father Cyril DeFever grew up on a dairy farm near Detroit, Michigan. His parents had immigrated to the U.S. from Belgium. My mother, Marie Clancy, the daughter of an insurance man, was Irish. Her grandfather grew up on Turbot Island off Connemara. Her uncle Robert Clancy was a U.S. senator.
Dad boxed as a young man (Joe Louis's manager wanted to manage him). He won the Golden Gloves and got a boxing scholarship to Notre Dame. When he graduated, his mother said to him, "Cyril, you can either be a boxer or a doctor, which is it going to be?" Dad loved boxing, but he was truly a healer and wanted to become a surgeon more than a champion. He went to Wayne State Medical School in Detroit, and after graduation, internship, and residency, set up his own practice in Grosse Pointe, Michigan.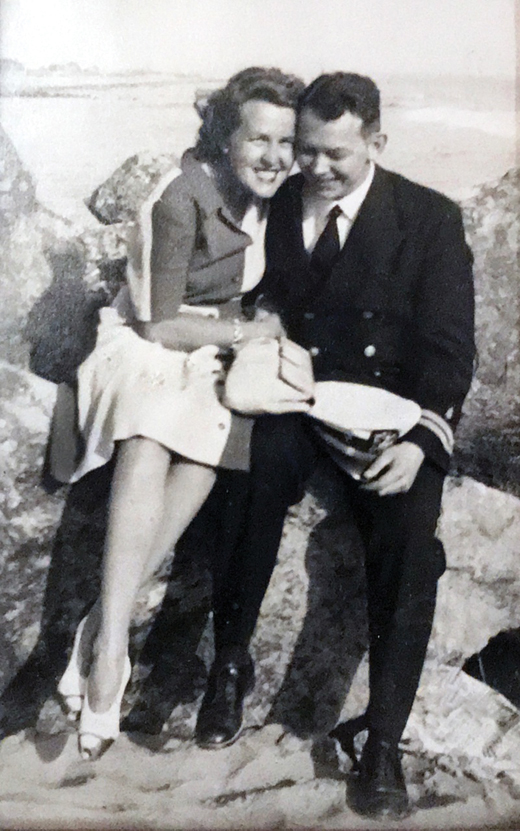 After the attack on Pearl Harbor on December 7, 1941, Dad, then 36, enlisted in the Navy and went on to become a lieutenant commander.
He and my mother moved to the Navy base in Coronado, California. She painted battleships while Dad was serving in the Pacific on the U.S.S. Breton, an escort ship that operated with the Carrier Transport Squadron, Pacific Fleet.
Dad would be gone for long stretches and there was little communication back then. Mom said that painting the ships made her feel like she was doing her bit for the war effort.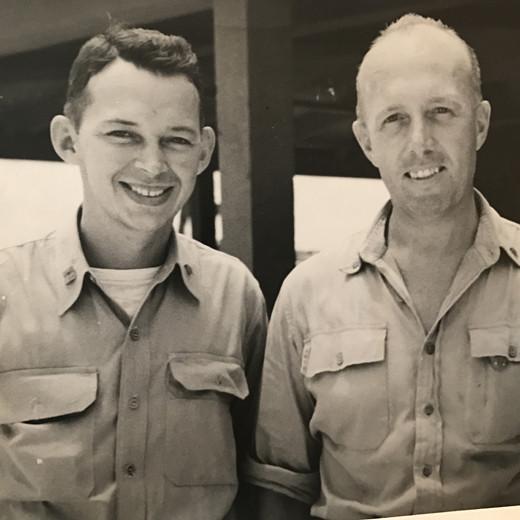 After the war, Dad resumed his medical practice in Grosse Pointe and was affiliated with the Mayo Clinic and the American College of Surgeons.
He never spoke much about his war years, but when a Navy buddy, Graham Gilmer, came on a visit to Michigan from California, the talk at the dinner table turned to "Jack." It was a few months after President Kennedy had been shot. My sister Mary and I were curious. Had dad met J.F.K.? Graham answered our questions with, "Didn't your father tell you?"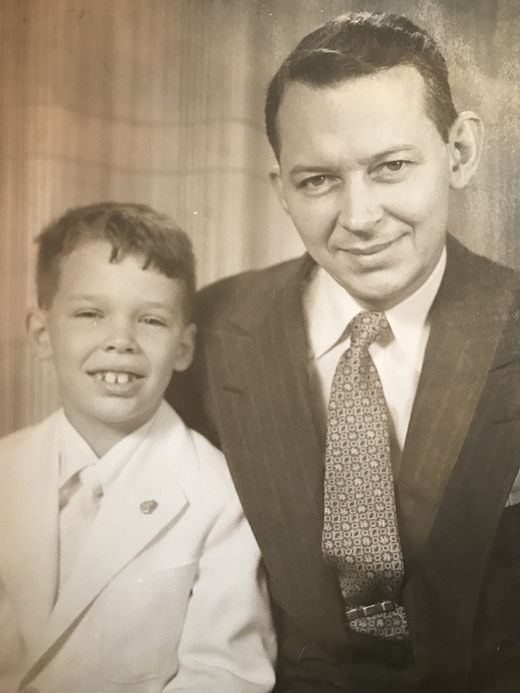 Dad had met J.F.K. It was the U.S.S. Breton that brought young Lieutenant Kennedy home from the war. It was after the PT-109 incident. (The patrol boat Kennedy was commanding had been rammed by a Japanese destroyer, and Kennedy, in a heroic effort, rescued his surviving crew). Dad was one of the doctors caring for Kennedy, who was physically exhausted. They two enjoyed many hours on the flight deck together. Kennedy was a great reader, as was my dad, so much of their talk revolved around books.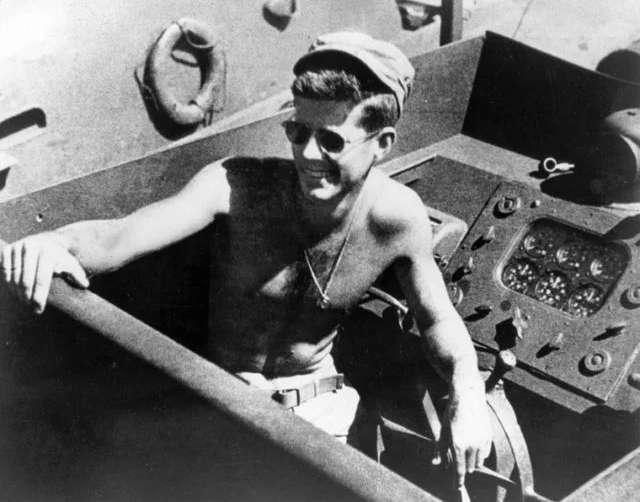 There is not a day goes by that I don't think of my parents. My mom, who passed away in 1986, never made it to Ireland, but I did. I first visited Turbot Island in the 1970s, and I felt instantly at home there.
When I think of my dad, I think of all the questions I might have asked him. We talked about a lot of things, but he kept his war years to himself. I was with him when he passed away in 1988. ♦