The band The Script, actor James Nesbitt, and music legend Chris de Burgh were among the stars honored at the star-studded 2018 Irish Post Awards in London on November 22. Journalist and broadcaster Eamonn Holmes emceed the evening, celebrating the Irish impact on the international community.
The Script, who performed at the event, accepted the award for Outstanding Contribution to the Music Industry for their decade of topping the charts. Ireland's Women's Hockey Team won the Sporting Achievement award for becoming the first Irish sports team in history to reach a World Cup final this past summer. The award for Outstanding Contribution to Television & Film went to Cold Feet and Bloody Sunday star James Nesbitt.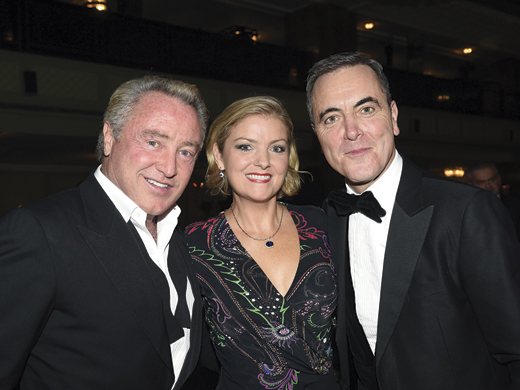 Elgin Loane, the owner and publisher of the Irish Post, said, "Each of our recipients share a resolute desire to succeed along with an enterprising spirit and a passion for Ireland, and this is embodied in our award categories."
One of the highest selling Irish artists of all time, Chris de Burgh was presented the Lifetime Achievement award and performed his hit "The Lady in Red" as women in red dresses took to the dance floor. Martin Naughton, KBE, was honored for his Outstanding Contribution to Business. Finally, for her death defying skydive that raised important funds for Irish pensioners living in poverty across London, 83-year-old Nora Higgins earned the annual Community Award.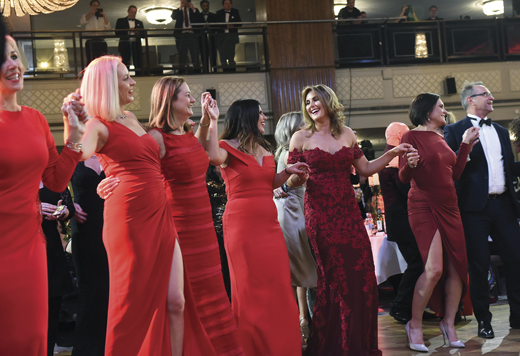 As he accepted the honor, Chris de Burgh expressed, "I've been lucky enough to get a lot of gold records and platinum records and awards down the years, but getting an award from your home country beats every single one of them." ♦ Maggie Holland