BUCKLE UP FOR BUCKLEY
We may look back on 2019 as the moment the entertainment industry was conquered by Kerry native Jessie Buckley. Earlier this year, Forbes magazine touted the Irish singer-actress on its annual list of "Thirty Under 30" personalities who are about to have a major impact on their various fields. In May, she appeared alongside Oscar nominee Emily Watson, Irish actor Barry Keoghan, and Jared Harris (Irish hellraiser Richard Harris' son) in the HBO mini-series Chernobyl. A co-production of HBO as well as Britain's Sky network, Chernobyl looks at the deadly nuclear meltdown of 1986, and the men and women who worked heroically to minimize the damage. Then, in June, Buckley's British movie Wild Rose makes its way to U.S. theaters. Buckley plays a single mom fresh out of prison who still dreams of making it big as a country music star.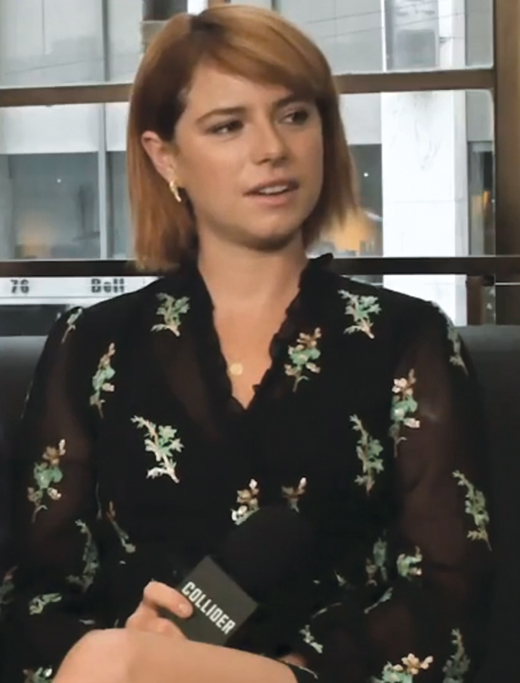 Buckley has been knocking on the door of American stardom for a decade now, having finished second on the British talent show I'd Do Anything in 2008. After years on the stage and screen, she seems to be having a breakout moment. Down the road, look for Buckley alongside Renée Zellweger as Hollywood legend Judy Garland in Judy, and with Robert Downey Jr. in The Voyage of Dr. Dolittle.
℘℘℘
BROSNAN'S BUSY SCHEDULE
Pierce Brosnan is back for season number two of the AMC western series The Son. Based on Philipp Meyer's 2013 novel of the same name, The Son stars Brosnan as cattle baron Eli McCullough, who is trying to make inroads into the lucrative oil business. Some have taken shots at the series for what you might call, um, deliberate pacing. But AMC thought enough of the McCullough family trials and tribulations to bring the show back for another season. (Season one consisted of 10 episodes, which are all currently available on Hulu and other streaming services.)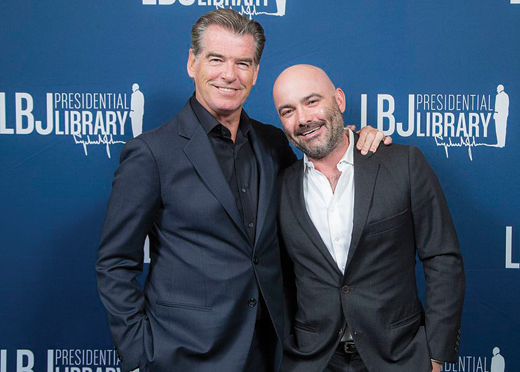 Brosnan also remains busy on the movie front. He is currently in New York City shooting False Positive, a horror film also starring Justin Theroux (The Leftovers), Ilana Glazer (Broad City), and Sophia Bush. Brosnan's completed fantasy film The King's Daughter (directed by Irish American Sean McNamara) is still awaiting an official release date, while Brosnan's heist caper The Misfits (with Nick Cannon, directed by Renny Harlin) is in post-production.
℘℘℘
IRISHMEN AT WORK
Three of Ireland's most bankable male stars are in summer-popcorn-movie mode, with action flicks coming out in June. First, Michael Fassbender is among the stars of X-Men: Dark Phoenix. Fassbender is back – along with James McAvoy and Jennifer Lawrence – as Magneto in this latest entry in the durable X-Men franchise, which features the mighty misfits forced to go up against one of their own. While on a mission, Jean Grey-Summers (Game of Thrones actress Sophie Turner) is struck by a mysterious force, which seems to have affected not just her body but her mind in potentially deadly ways. Looking ahead, Fassbender is slated to appear in Kung Fury II, a follow-up to (deep breath here) a short Swedish film from a few years back, which paid homage to 1980s martial arts and police action movies.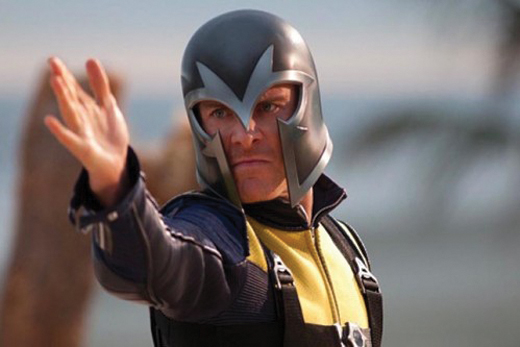 Meanwhile, Liam Neeson is among those in a new reboot of the Men in Black movies, to be released June 14. Chris Hemsworth and Tessa Thompson have replaced Will Smith and Tommy Lee Jones as alien hunters in Men in Black: International. Neeson plays the head of the organization fighting to save the planet, which is now based in London. Down the road, Neeson plays a good bad guy alongside Irish American Kate Walsh in the thriller Honest Thief, then the Ballymena native goes home to Northern Ireland for the romantic drama Honest People, written by Belfast native Owen McCafferty.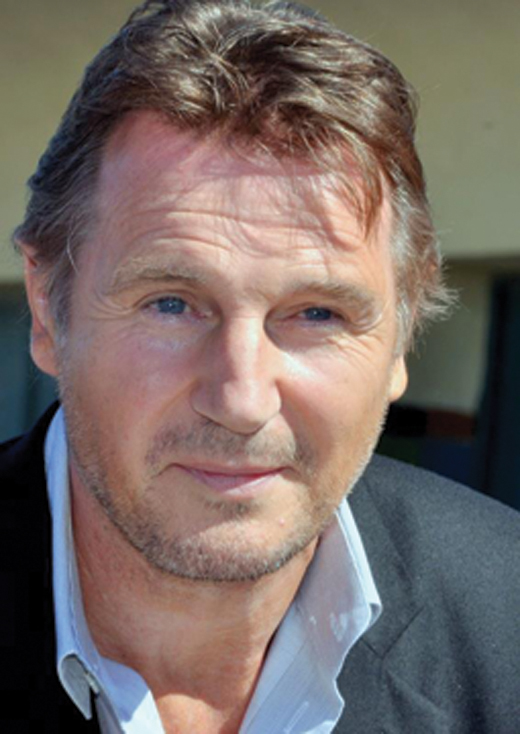 Finally in June, Cillian Murphy appears in the June 21 release Anna, written and directed by Luc Besson (Lucy, Taken, Taken 2). Anna features Russian model Sasha Luss in the title role as an unlikely killer.
"Beneath Anna Poliatova's striking beauty lies a secret that will unleash her indelible strength and skill to become one of the world's most feared government assassins," as IMDB put it.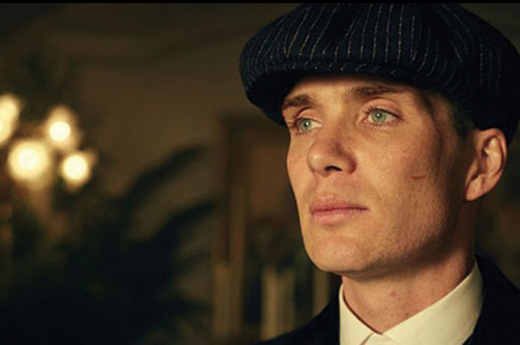 For a certain kind of Cillian Murphy fan, of course, the only thing that matters is the release date across the pond for season five of the British crime saga Peaky Blinders, which should be coming soon. Until then, catch up with seasons one through four, all currently streaming on Netflix.
℘℘℘
MCCARTHY'S HEATING UP
There is an old summertime saying that the weather sometimes gets "hot as hell's kitchen." So August is a fitting time for the release of The Kitchen, starring Irish American and two-time Oscar nominee Melissa McCarthy, as well as Domhnall Gleeson, Brian d'Arcy James, and Elisabeth Moss. Set in the bad old days of 1970s Manhattan – in the West Side neighborhood known as Hell's Kitchen – the movie explores what happens when several top Irish crime bosses get arrested. The wives, as it turns out, are just as enterprising as their husbands, and take over their various criminal activities. Based on the graphic novel by Olli Masters and Ming Doyle, The Kitchen will be released on August 9.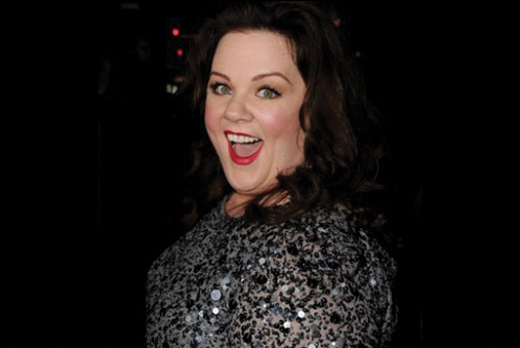 After that, look for Melissa McCarthy in a high-concept comedy-drama called Super Intelligence, in which her character hears voices coming from household appliances. It turns out she is the subject of a test posed by a highly evolved form of technology – and may or may not hold the fate of humanity in her hands. Super Intelligence hits theaters December 20, 2019.
℘℘℘
NORTHERN IRELAND IN THE SPOTLIGHT
Northern Ireland is the setting for a wide variety of streaming TV these days. First, on Netflix, there is the surprise hit Derry Girls, featuring Saoirse-Monica Jackson as Erin and Louisa Harland as her cousin Orla. Students at a Catholic school, these girls and their pals are attempting to navigate not only typical coming-of-age struggles, but also the violence of the 1970s Troubles. Season two of Derry Girls has aired already in the U.K. and should arrive in the U.S. soon. A more serious, post-Troubles look at Northern Ireland is The Fall, starring Irishman Jamie Dornan and Gillian Anderson. A gruesome but gripping crime drama, a long history of violence lingers over all three seasons of The Fall on Netflix.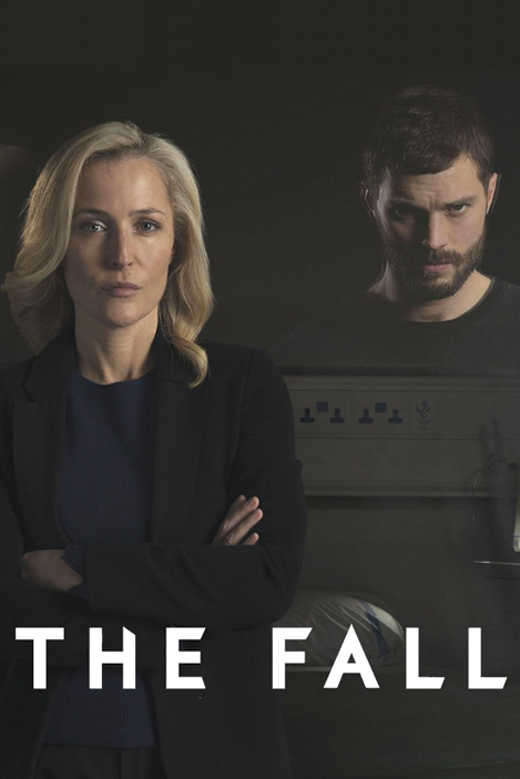 On the documentary side, The Miami Showband Massacre (on Netflix) explores a fascinating, forgotten musical moment – but also a terrible tragedy – while No Stone Unturned (available for pay on various streaming services) revisits the Loughinisland massacre of 1994, and what appears to be a disturbing cover-up.
℘℘℘
O'CONNOR MAKES A COMEBACK
It was hard not to chuckle at a recent letter to the editor in the New York Times Book Review, which seemed to be what passes for fighting words in the literary world. But the letter also contained a fascinating bit of news for fans of Irish-American master writer Flannery O'Connor.
It seems that author Donna Leon recently said in a Book Review interview that O'Connor was her favorite "overlooked or underappreciated writer." Ben Camardi, the literary agent for the Mary Flannery O'Connor Charitable Trust, could not let that go unchallenged.
"O'Connor's writings are in print in many languages, including French, Spanish, Portuguese, German, Italian, Polish, Japanese, Russian, Hebrew, Croatian, Serbian, Hungarian, Romanian, Greek, Danish, Swedish, and Norwegian. There have been several major conferences [on O'Connor's works] in Rome, Dublin, and Chicago over the last few years, with others scheduled in future," writes Camardi.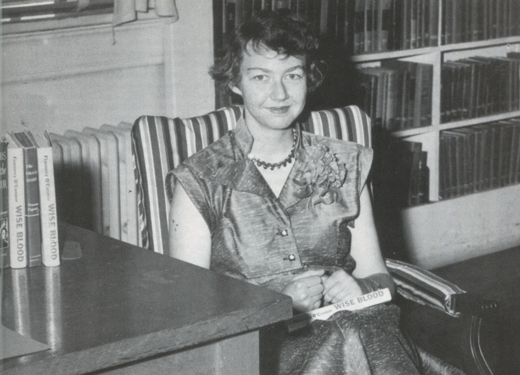 Then comes the big news: "There are movie / television option / purchase agreements in place, and books, articles, and monographs by scholars and academics abound. A major documentary [on O'Connor], now in the final editing, will soon appear."
A 2017 documentary that aired on PBS was widely described as the first in-depth look at O'Connor's life on film. A follow-up would be eagerly embraced by O'Connor fans, who are fascinated by her deep, ­­complex Catholicism, her isolated life, and her early death.
I should add that there are many, many such fans of the writer, whose ancestors hailed from County Tipperary.  ♦