"America will never be destroyed from the outside.
If we falter and lose our freedoms,
it will be because we destroyed ourselves."
– Abraham Lincoln (quote on the home page of Rolling Thunder's website)
The Rolling Thunder "Ride for Freedom" will ride through D.C. one last time on Sunday, May 26.
After 31 straight years Artie Muller, founder and executive director of the "Ride For Freedom," said that this week's Sunday ride will be the last.
Rolling Thunder, which annually draws hundreds of thousands of riders to the nation's capitol over Memorial Day weekend, was founded in 1987 to pay homage to the nation's veterans, and to lobby for full accountability for Prisoners of War and Missing in Action of all U.S. wars.
The first ride to the Vietnam War Memorial in 1987 was a small affair. The second year brought out 2,000 riders. In 2018, an estimated 500,000 motorcyclists took part.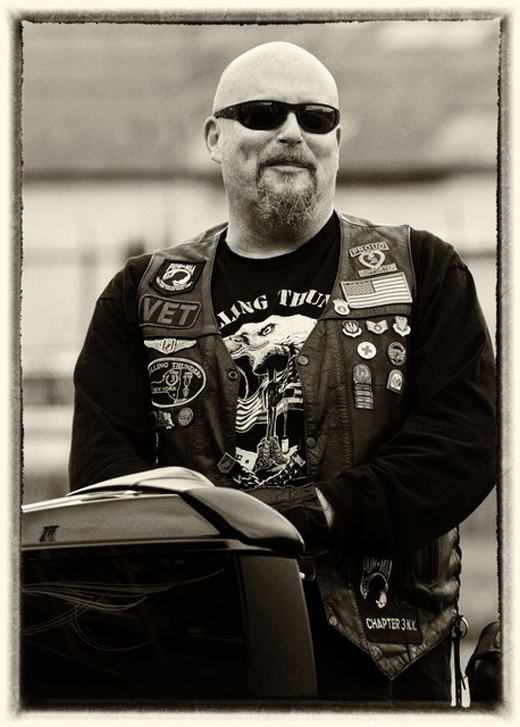 Artie Muller blamed rising costs – the Pentagon charges $50,000 for the morning's use of its parking lots, and porta potties cost up to $200,000, and "He's tired." He told Steve Hendrix of the Washington Post that all the years of hassle that the group has received from Pentagon officials and Park Police has added up.
In a post on the Rolling Thunder website after last year's ride, Muller, who served in the 4th U.S. Infantry Division in Vietnam, complained about the continued mismanagement of the annual demonstration by Pentagon officials and the D.C. Police.
"Thirty-one years and these departments still continue to hassle our organization and supporters. Despite planning meetings, agreements and exorbitant permit fees, these D.C. agencies do everything they can to divert and complicate our event. They are taking away our constitutional right to demonstrate for the POW/MIA issue and veterans' rights. The Pentagon officials now dictate our event corporate sponsors, not being allowed in the North Pentagon Parking Lot because they are too commercial. Our demonstration has always been peaceful, consisting of veterans, active military, and supporters. It is an asset to the Washington, D.C., economy, and I've been told by D.C. police that the crime rate goes down when our supporters are in town! [After] 31 years of hard work by the organization coordinating this demonstration each year, [we] wish that the Pentagon officials and park police could try to work with us, not against us!"
Muller has said that the intention now is to replace the D.C. gathering with smaller Memorial Day rides around the country.
Many of Rolling Thunder's members are veterans, but it's not a requirement. What is required is the member's involvement in raising funds for Rolling Thunder Charities, which helps U.S. Military troops and their families in needs of financial help.
There are 90 chapters across the country.
ABOUT THE PHOTOGRAPHS: Irish America's longtime photographer Kit DeFever, who took these photographs, got involved with Rolling Thunder through his work with Honor Flights Network, a non-profit organization created to honor America's veterans for their sacrifices. The group flies veterans to Washington, D.C., to visit the war memorials, and to attend the funerals of other veterans in Arlington National Cemetery, the United States military cemetery.
DeFever's current project is photographing surviving veterans of World War II. It's a project of some urgency. "We are losing hundreds of our World War II veterans every day," he said in a phone conversation with Patricia Harty. "I'm glad to do what I can to make sure our heroes are remembered, and that their sacrifices are recorded."  ♦