On swanky hotels, Gráinne O'Malley's tailor-made pirate outfits, and her own unusual hidden talent.
℘℘℘
Mary Beth Keane's novel, Ask Again, Yes, is a lyrical, moving tale spanning 40 years about family, love, alcoholism and mental illness. Told with tenderness and empathy for the human condition, it is juxtaposed with just the right amount of humor to carry the story along. NPR's Maureen Corrigan called it "one of the most unpretentiously profound books I've read in a long time."
Mary Beth is the daughter of Irish immigrants – her mother is from Mayo and her father is from Connemara – and she writes with deep familiarity about the Irish in her books. She is also the author of The Walking People, and FEVER (about Mary Mallon, known as Typhoid Mary). In 2015 she was awarded a John S. Guggenheim fellowship for fiction writing. Mary Beth lives in Pearl River, New York, with her husband and their two sons.
What is your current state of mind?
A mix of joy and anticipation and self-loathing. I've a new book out, things are going very well for it, but I've noticed I'm not quite as sick of talking about it as I really should be. Then at the end of every day I call myself out on being an attention-seeking terrible person, and I vow to be more modest starting tomorrow. Then the next day it starts all over again.
Your greatest extravagance?
Nice hotels. I got ruined on book tours and now even when I'm footing the bill I think a swanky hotel is usually worth every penny.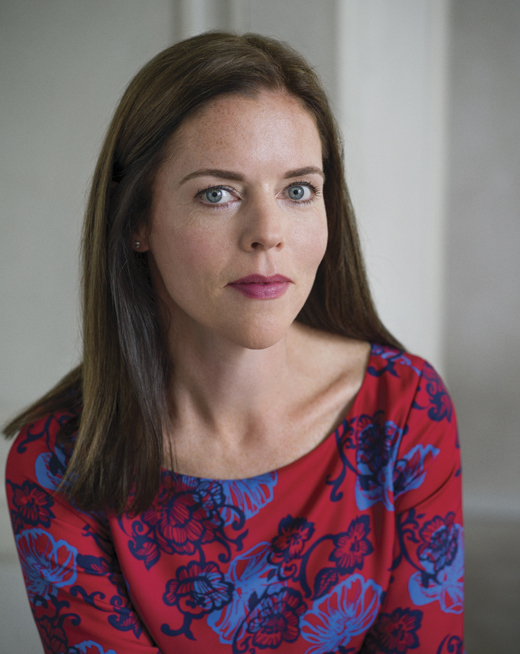 Who is your hero?
Gráinne O'Malley, 16th century pirate queen of Ireland. What a ball-busting powerhouse of a woman, but in my imagination she has perfect, flowing hair and a great tailor making her pirate outfits. She was probably insufferable to be around, but still, I've been obsessed since I first heard of her as a child. There's a family rumor that we are descendants from her on my father's side. My paternal grandmother was O'Malley. When I'm at my bossiest I think that might be her coming out in me. (I started the rumor.)
What is on your bedside table?
From a Low and Quiet Sea by Donal Ryan, and There, There by Tommy Orange.
What was your first job?
Receptionist at a literary agency on Bleecker Street in New York. My salary barely covered my rent, but I took the job so that I might learn a little about book publishing, and I did.
Your earliest memory?
Sitting on my father's shoulders and letting go of a balloon. Crying as it floated up and away.
Best advice ever received?
On writing: Never begin until you feel like a pot about to boil over.
Do you strike up conversations on long plane rides?
Hell, no.
Where do you go to think?
I go for a long run, or a long walk. I find running and writing go very well together.
What is your hidden talent?
I'm an extraordinarily gifted parallel parker. The tragic part is I'm always best when I'm alone. I can squeeze an SUV into a spot meant for a scooter.
Your favorite quality in friends?
Brutal honesty delivered from a place of unconditional love.
Your typical day?
Wake up, get the kids out to school, respond to emails, write 1,000 words (this may take 90 minutes or it might take four hours), exercise, run a few errands if there's time, get the kids off the school bus, get the kids to baseball or basketball or whatever thing, homework, dinner, bed.
Somewhere in there I try to read for at least 90 minutes.
Your perfect day?
Wake up while everyone else is still sleeping but somehow the coffee is already made, write a few pages, feel good about it, go for a long run (in my perfect day it's always 60 degrees out). When I get back from this imaginary run the kids are awake but giggling and not at all punching each other. Then we eat something good and do something as a family. A perfect day would end with one or several perfect glasses of wine.
Favorite country you have ever visited?
Peru.
Movie you will watch again and again?
The Fugitive. I think I've seen it a dozen times.
I never get sick of it.
What drives you?
I want to be able to capture in writing exactly how people feel, every secret, every nuance, every contradictory thought, and have it be understood.
Your most embarrassing moment?
I can't report that in a magazine my entire extended family reads.
Your favorite place?
Martha's Vineyard, Massachusetts.
Favorite sound?
My kids laughing. I know how corny that is.
Favorite smell?
Coffee.
Favorite meal?
Warm scone with butter and a cup of tea.
Favorite drink?
Probably a Malbec or a Bordeaux blend, stemless glass.
What is your most distinguishing characteristic?
I have almost no patience whatsoever.
What trait do you most deplore in others?
Hypocrisy.
What is your motto?
Do people have mottos? I don't have one.
If you weren't doing what you are doing, what would you do?
I think I'd enjoy working in construction in some capacity. Not the heavy lifting but the negotiating, organizing, and then in the end to see a concrete result: a building or house that wasn't there before.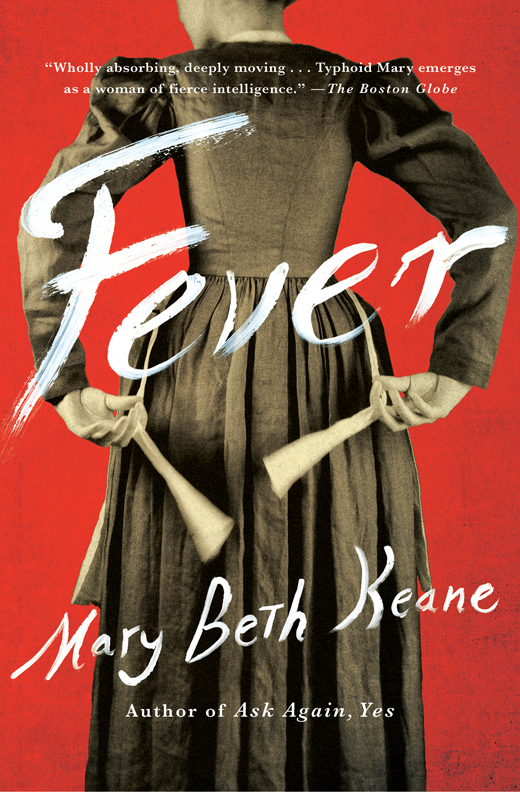 What question do you wish someone would ask you?
My thoughts on the end of Game of Thrones.
What have you been working on recently?
I'm in the very very very early stages of a new novel.
What's next for you?
See above.
What are you like?
I'm told I seem kind of intense but I consider myself laid back. I don't know. Impatient, at times, but devoted to the people I love. Empathy springs up pretty easily in me.
When did you first think of yourself as a writer or know that was what you wanted to be?
When I was in fourth grade we had to write a paragraph on our favorite food, and then we had to stand at our desks and read it aloud to our class. Ninety percent of the class picked pizza and described it as triangular. I picked a baked potato purely because of the descriptive possibilities (butter melting, grains of salt, etc.) When every student had their turn I remember thinking for the very first time: I'm better at this than the rest of these people. I'm not sure I had confidence in anything I did before that.
Do you have a favorite place to visit in Ireland.
My favorite part of Ireland is the drive between Connemara (my father's place) and Louisburgh, Mayo (my mother's place) by way of Leenane, passing the Killary Fjord. I don't think it's possible for a place to be more beautiful.
And since it's our Health issue – can you say why you decided to write about Typhoid Mary (I haven't read FEVER yet) and what was the most surprising thing you learned?
I felt moved to write FEVER, my novel before this new one, because in everything I read about Mary Mallon (the woman known to the world as Typhoid Mary), her thoughts, feelings, and perspective were left out. Her story was told by many people, but all people who couldn't have possibly understood her: male lawyers, doctors, reporters, sanitary engineers. None of whom seemed to see her as fully human. I wanted to give her another dimension, a point of view. The most surprising thing I learned is that she was only responsible for one death. Several illnesses, yes, – but only one death. And considering what most people understood about germs and hygiene back at the turn of the 20th century, I think it's very likely that she never linked that death to herself. ♦
_______________
Mary Beth Keane was a guest on The Tonight Show Starring Jimmy Fallon on August 15, 2019, after her latest novel, Ask Again, Yes, was voted the show's 2019 summer read.