When music legend Bruce Springsteen recorded his excellent 2007 "Live in Dublin" concert, it's no accident that the famed rock-n-roller opted for a decidedly more country flavor, using fiddles and slide guitars, on tunes such as "Jesse James" and "My Oklahoma Home."
Springsteen – who in his recent biography said he grew up on a New Jersey block surrounded by "old-school Irish, the people who have raised me: McNicholases, O'Hagans, Farrells" – is a music historian as well as performer. So, the Dublin concert seemed to be The Boss's way of acknowledging the massive role the Irish played in the evolution of American country music – which would then go on to play a massive role in the evolution of Springsteen's beloved rock 'n' roll.
The history and influence of country music is the latest sprawling subject to be tackled by acclaimed documentary filmmaker Ken Burns. Best known for epic projects such as The Civil War, Baseball and Vietnam – all of which run well over 10 hours – Burns has now turned his eye to this quintessential American art form.
"Country music is about two four-letter words," Burns said in a recent interview. "Love and loss." Right up front in Country Music, Burns makes it clear that the roots of country music run far and deep, from Africa to Europe. So, of course, it would be a challenge for any filmmaker to do proper justice to Ireland's contribution to country music, which remains easily one of the most popular and profitable art forms in America. Still, some viewers may also note that in a film that runs over 16 hours in the course of eight episodes, Burns – and collaborator Dayton Duncan – could have spent a bit more time focusing on distinctly Irish or Scotch-Irish influences, rather than speaking so broadly about "the British Isles," as narrator Peter Coyote so often does.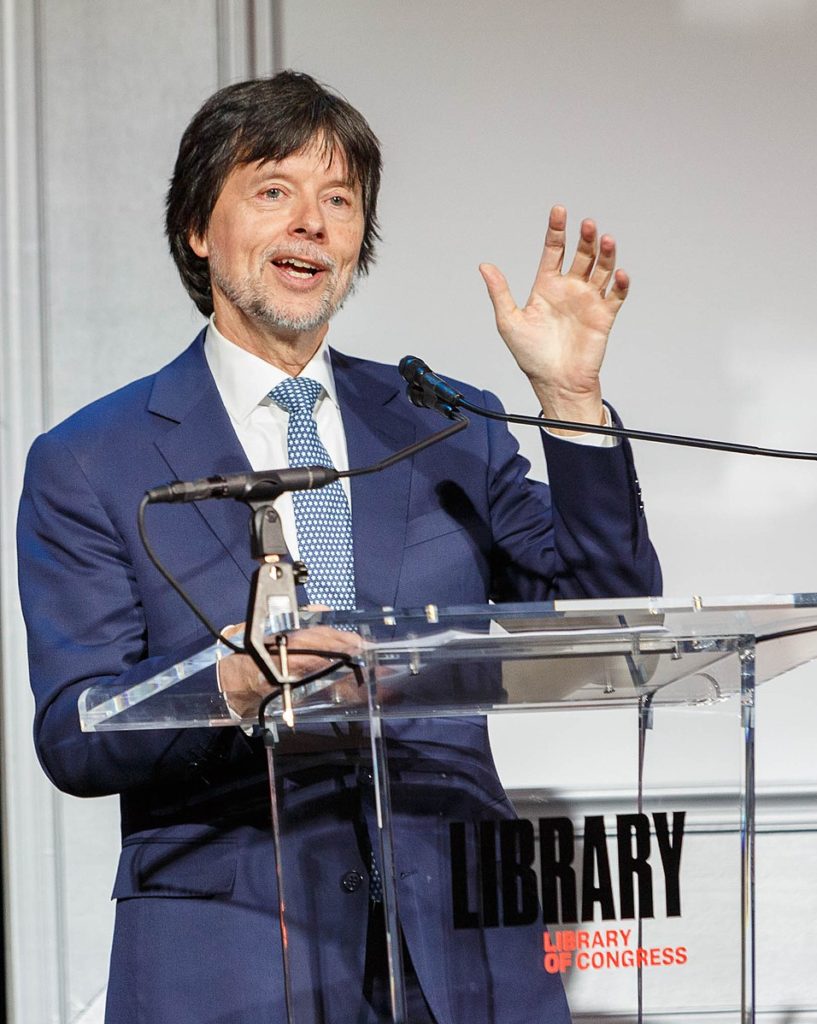 Early on, Country Music does make it clear that the fiddle – widely acknowledged as a central instrument in the history of Irish music – played a pivotal role in the tunes that frontier 18th- and 19th-century American settlers used to tell stories, and reminisce about old days and ways. Burns' documentary makes specific reference to the many lives of a traditional Irish song like the "Bard of Armagh," which would later be turned by southern musicians into the country staple "The Streets of Laredo." Country star Vince Gill performed "Streets" on the soundtrack to the Irish immigrant documentary Long Journey Home.
More recently, Irish country music fans should check out the Coen Brothers' 2018 movie The Ballad of Buster Scruggs, for Brendan Gleeson's vocal performance of "Streets," and the wonderful overall Celtic-tinged score.
Burns does an admirable job exploring the many influences that shaped country – immigrants, yes, but also slavery, nostalgia, heartbreak, and even big-city folk like songwriter Stephen Foster. Later episodes feature alternately touching and hilarious interviews with, and profiles of, mega stars from Dolly Parton to Johnny Cash. Cash, of course, loved Ireland and penned "40 Shade of Green," as a tribute. (Read more about that on page 88). A memorable comic moment comes when country-fried fiddler Charlie Daniel recalls meeting celebrated violinist Itzhak Perlman – who promptly declares, "We're all fiddlers!"
By the 1920s, when the national press had christened this music craze beloved by southern whites "hillbilly music," country's old-world influences were being overpowered by distinctly American factors, from the spread of radio technology to Jim Crow racism. If Burns doesn't quite spend adequate time on how the Irish shaped country music, Irish and Irish-American artists have more than made up for it over the years. There is even an Irish Country Music Hall of Fame in Ireland. Artists from Mick Maloney to Van Morrison, Ronan Keating to Tim McGraw, have all illustrated how vibrant and diverse Irish country can be.
If you doubt it, check out Springsteen's version of "Jesse James" – and then listen to Shane MacGowan's. They are completely different – which is to say they are both utterly Irish and American. ♦