The Irish involvement in the American Revolution is often lost in the stories dominated by tales of the wisdom of the Founding Fathers. Now, a new exhibition at Philadelphia's Museum of the American Revolution seeks to change that. Called "Cost of Revolution: The Life and Death of an Irish Soldier," this special exhibition follows the untold story of Richard Mansergh St. George, an Irish artist and officer in the British Army, whose personal trauma and untimely death provide a window into the entangled histories of the American Revolution of 1776 and the Irish Revolution of 1798.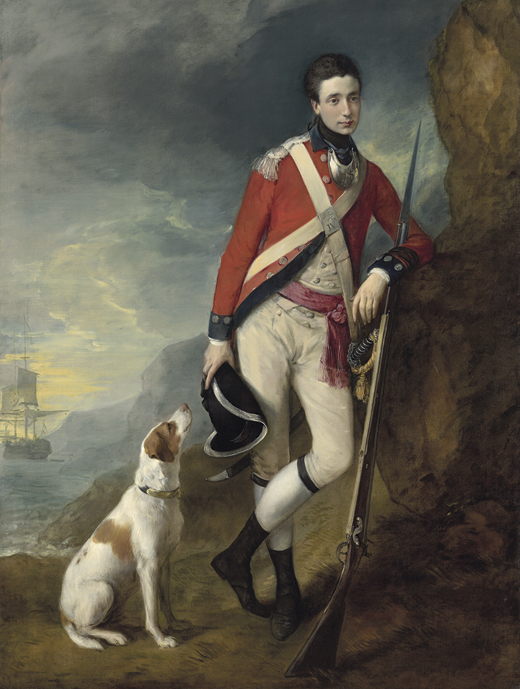 The exhibition will include treasures from Ireland's 18th-century revolutionary history on display in America for the very first time, including Wolfe Tone's bloodstained wallet from the National Museum of Ireland.
"We are delighted to bring such distinguished Irish voices to Philadelphia to explore the intertwined histories of Ireland and America, and to reflect on the legacy of our shared revolutionary heritage for the world today," said Dr. R. Scott Stephenson, President and CEO of the Museum of the American Revolution. "This event perfectly complements our special exhibition "Cost of Revolution," which brings together significant artifacts and works of art from three continents to tell the dramatic, personal story of an ill-fated Irish soldier who found himself repeatedly on the wrong side of history."
Irish Ambassador to the United States Daniel Mulhall was in Philadelphia October 1 for a special conversation with Dr. Martin Mansergh as part of an evening presentation at the museum.
Dr. Mansergh is a historian and former Irish political advisor who helped negotiate the Good Friday Agreement. He is also a descendent of Richard St. George.
"Cost of Revolution: The Life and Death of an Irish Soldier" will be on view from September 28, 2019, until March 17, 2020. ♦
_______________