The urgent need to empower girls was the theme of an Irish
Mission to the U.N. event in New York on February 11.
The "Drive for Five" campaign identifies five transformative actions that the world's governments should take to provide adolescent girls with quality education in supportive and safe environments.
Millions of girls worldwide are not provided with this education. At the event, young women from countries such as Iraq and Afghanistan spoke about how their lack of education had impacted their lives.
The event was launched by former president of Ireland Mary Robinson and U2 frontman Bono. Mrs. Robinson called on the world's governments to ensure that all girls received 12 years of free education.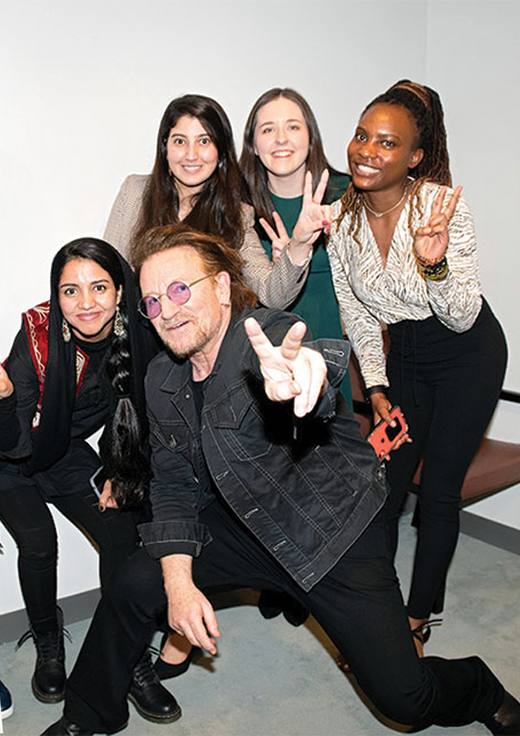 "Far too many girls are out of school," she said. "If we do not empower girls through education, we can never overcome the challenges of conflict, inequality, and climate change."
Bono said that ensuring girls had better access to subjects like math, science, and technology could change the world. "The climate crisis may be man-made, but it's likely to be woman-solved," he said.
Ireland's ambassador to the U.N. Geraldine Byrne Nason, who hosted the event, announced a contribution of €250 million for global education from Ireland, saying "Education and gender equality are deeply intertwined. The promises we made 25 years ago have not been kept and we want to provoke collective action to correct that. The Generation Equality Forum coming up in May and July could be our once-in-a-generation opportunity to deliver." ♦