---
More than 20 years ago I wrote a book about the links between the U.S. civil rights movement and the civil rights movement in Northern Ireland. Black and Green did okay, reviewers were kind, and some schools and universities in the U.S. and Europe forced their students to read it.
What's surprised me is that two decades on it's enjoying a mini-revival. Its central theme – how the two movements influenced and changed each other – is fashionable among historians now. It was, I'm told, an early example of the modern wave of transnational history, a term I'd never heard of when I wrote the book.
It was recently reissued, and last year artist Helen Cammock included the book as part of her installation which won the prestigious 2019 Turner Prize. And a couple of years ago a British university awarded me a doctorate for the book, in recognition of its contribution to academic thinking on civil rights movements.
Transnationalism is all the rage in academia now — undermining various countries' claims of "exceptionalism" in their history. Like pandemic viruses, social movements have little respect for national borders.
My book charted the social and political forces that floated back and forth over the Atlantic for about 150 years – from escaped slave and abolitionist Frederick Douglass visiting Ireland in the 1840s, to Marcus Garvey adopting the language and iconography of the Sinn Féin movement in the early 1900s.
It outlined how the 1950s Alabama bus protests, where Rosa Parks and Martin Luther King led a massive act of civil disobedience, used a tactic established, developed, and named 75 years earlier in Mayo when locals withheld payments to Captain Boycott, an agent of a local absentee landlord.
In the late 1960s, the identification often worked the other way – with civil rights activists in Northern Ireland publicly adopting the songs and tactics of their American counterparts. Those marching from Belfast to Derry in early 1969 chanted "On to Selma" in imitation of a similar march a few years earlier, and We Shall Overcome became the Irish movement's anthem.
Drawing connections with the American civil rights movement helped legitimize the 1960s Irish version for the international media, with Irish Catholics sometimes described as "Ulster's White Negroes."
In Irish America, identification was often very uneasy. When Irish civil rights leader Bernadette Devlin toured the U.S. in the late 1960s and early 1970s she outraged many Irish Americans with her open support of the black civil rights movement and visited jailed black activist Angela Davis in prison. In 1969, the Philadelphia chapter of the Irish American organization Clann na Gael agreed that a civil rights banner could be carried in the St. Patrick's Day parade as long as it was clear it supported civil rights in Ireland, not in the U.S.
Since I wrote Black and Green I've learned about many more connections between the two movements, for instance how the Gaelic revival of the early 1900s influenced the Harlem Renaissance of the 1920s. New online archives also make it far easier to discover more evidence of the influences the movements had on each other.
And since its publication, the links across the ocean have continued to grow. In 2011 President Obama visited Ireland, announcing: "My name is Barack Obama – of the [County Offaly] Moneygall Obamas … and I've come home to find the apostrophe [in his name] that we lost somewhere along the way."
During the trip, Obama cited the black American-Irish relationship of the 1840s. In his address to a crowd in Dublin, he mentioned the "unlikely friendship" between Douglass and Irish rights leader Daniel O'Connell. "When we strove to blot out the stain of slavery and advance the rights of man, we found common cause with your struggles against oppression," he said. "Frederick Douglass, an escaped slave, and our great abolitionist forged an unlikely friendship right here in Dublin with your great liberator, Daniel O'Connell. His time here, Frederick Douglass said, defined him not as a color but as a man. And it strengthened the non-violent campaign her would return home to wage."
In 2013 University College Dublin organized an academic conference around the Black and Green book, where veteran activist Bernadette Devlin McAliskey spoke, as did Minnie Jean Trickey, one of the nine schoolchildren who desegregated the Little Rock High School in 1957. The last few years have also seen speakers from the Black Lives Matter movement speak at Bloody Sunday commemorations in Derry.
More layers of the centuries-old connections are being discovered all the time, and I hope future historians will continue to add studies to the research I published 20 years ago.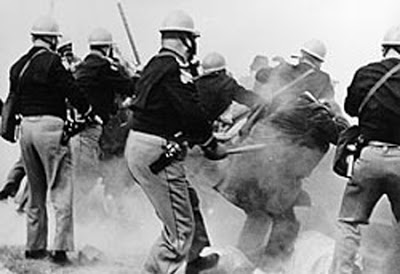 ---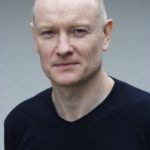 Brian Dooley is a senior advisor for Human Rights First. For the 20 years prior to joining Human Rights First, Brian worked for U.S., Irish, and international NGOs. Brian's book can be purchased on Amazon and you can follow Brian on Twitter @dooley_dooley.