Finnegan is an Irish surname coming from the Gaelic Ó Fionnagáin, meaning "son of fair-haired."
James Joyce immortalized the name for all time in his 1939 novel Finnegans Wake. But literary giants aside, Finnegan is one of the most recognizable Irish surnames of our times.
The Finnegan clan's ties to America have only bound more tightly since the election of Joe Biden as the 46th president. (For an in-depth examination of the president's multiple connections to Ireland by genealogist, Megan Smolenyak read Joey from Scranton.) Biden's mother, Catherine, who went by "Jean," was a fourth-generation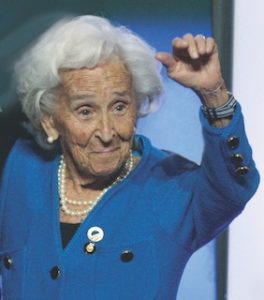 Finnegan to be raised in the United States, with Irish roots on all sides, and Finnegan roots in County Louth. The president-elect credits a great deal of his attributes to the instruction and influence of his mother. Her Catholic faith and working-class upbringing made her a determined, strong woman that would insist her son's stutter was only the product of a brilliant mind working too fast for his mouth to keep up, and regularly instructed her family that "Courage is the greatest virtue, because without courage you cannot love with abandon."
The Finnegan name, with the same roots as O'Finnegan, Finegan, O'Finegan, and Finigan, is common in Ireland and America; many early immigrants with the name Finnegan are recorded as landing in the U.S. between 1840 and 1860, during and directly following famine times.
The anglicized "Finnegan" comes from the Irish name Ó Fionnagáin or  Fionnagán, a  form of the Irish name Fionn, meaning "fair-haired."
The Finnegans hail from two distinct septs in Ireland. One sept was located on the border of counties Roscommon and Galway, between the modern towns of Dunmore and Castlerea.  In both Roscommon and Galway the Finnegans have left a clear, lasting mark with the areas of Ballyfinegan – one in the barony of Balymoe and the second nearby in the barony of Castlereagh.
The second Finnegan sept hails from Oriel and eastern Breffny, or the kingdom of Bréifne, in northwestern Ireland. Bréifne was home to the Irish tribal group known as the Uí Briúin Bréifne. Some early Finnegans have been linked to this tribe, though most modern Finnegans descended from the Ulster family of Oriel.
Though the surname Finnegan has spread throughout modern Ireland, the name is still most commonly found in the counties of Cavan and Monaghan.
Finnegans have made their way into nearly every sector of Irish-American culture, from entertainment to literature, to politics, even brewing companies.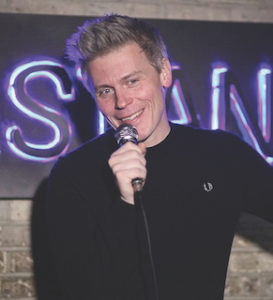 New York-based comedian Christian Finnegan (b. April 1, 1973) had America laughing as an original panelist on VH1's Best Week Ever. Finnegan's quick quips gained him a regular appearance on the Today Show and guest performances on Last Call with Carson Daly and Tough Crowd with Colin Quinn, the latter for which he was also a writer. Finnegan was a Comedy Central staple in the late '90s and early 2000s, with his own half-hour series Premium Blend lasting several seasons.  His special The Fun Part began streaming on Netflix in 2014. Finnegan currently tours clubs across the country with his stand-up act.
Another performer in the Finnegan clan is American actor J.P. Finnegan, who gained popularity in the 1970s as a familiar face on television with regular guest appearances on such chart-topping shows as Colombo and Matlock. Though he died in 2012, his voice remains immortalized as the villain Warren T. Rat in the 1986 animated portrayal of An American Tail.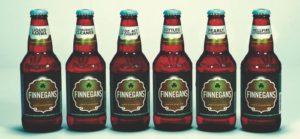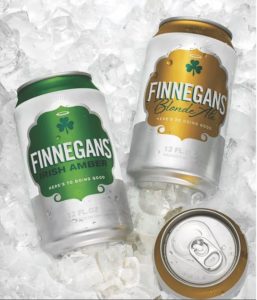 The Finnegan contribution to revelry and entertainment wouldn't be complete without a Finnegan brew, and Finnegan's Irish Amber couldn't be a better choice. Finnegan's Irish Amber, brewed in Minnesota, is a beer with a cause: all of their proceeds go to the Finnegan's Community Fund to assist those living in poverty in Minnesota. Citing "barstool philanthropy" as their modus operandi, so far they've donated over $2 million to communities in Minnesota. In 2018, Finnegans Brew Co. opened an event space in Minneapolis that serves as both a taproom and an urban courtyard, in keeping with the assertion that doing a good thing and having a good time can and should go hand in hand.
James Finnegan is an Irish poet, acclaimed on both sides of the Atlantic. Born in Dublin, Finnegan was raised to love and respect the Irish language, Connemara, and nature (especially the sea) by a father who was fostered by an aunt and uncle in Inverin, a Gaeltacht village in Co. Galway. He cites Nobel laureate Seamus Heaney among his influences. Finnegan has seen his pieces printed in publications including New Hibernia Review, Poetry Ireland Review, and The Irish Times. Finnegan's first collection of poetry was published in 2018, under the title Half-Open Door, and he received the Hennessy Literary Award for New Irish Writing from The Irish Times that year. His latest book is planned to be released in 2022.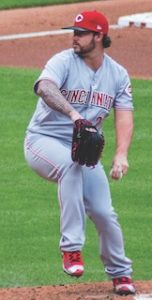 In sports, George Finnegan (1882-1913) is remembered as a prominent boxer. He won gold at the 1904 Summer Olympics in St. Louis in the flyweight category. Later in the same Olympics he competed in the bantamweight category to win silver after gaining several pounds in just a few days. This stunt established him as one of only four boxers in history to win medals in two weight classes at the same Olympic games. Meanwhile, Brandon Kyle Finnegan (born April 14, 1993) is an American professional baseball pitcher in the Cincinnati Reds organization.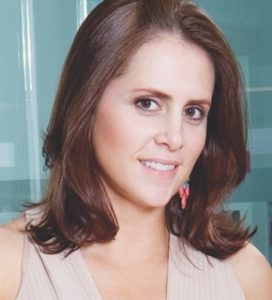 The Finnegan name has also made it to the top in business and politics. Daniel Finnegan, the son of Irish immigrants from Limerick and Galway, served as the CEO of the Priceline Group until his retirement in 2018. Katie Grace Finnegan, with roots in roots in Galway, Mayo and Cork, is the co-founder of Hukkster, an e-commerce tech start-up that allows online shoppers to track sales and discount information on products, while Michael C. Finnegan, who served as chief counsel to Governor George Pataki, and is now a managing director in the healthcare department at JP Morgan.
The literary value of the novel Finnegans Wake is debated to this day by Joyce scholars. Rambling, convoluted, and written in a variety of languages, the novel appeared in installments in the literary journal Transitions beginning in 1924, and was highly contested from the first installment. James Joyce borrowed the name "Finnegans Wake" from a ballad believed to have gained popularity in Dublin in the 1850s as a comical Irish song.♦