The story of Canadian caregivers who risked their lives to treat typhus-stricken Irish emigrants in Toronto in 1847.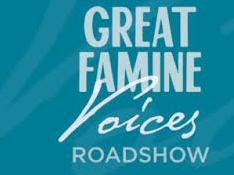 The documentary, "Dr. Grasett's Sacrifice," premiering on Sunday June 20, is the story of those who risked their lives to care for Irish famine immigrants arriving in Canada in 1847.
It is presented by Canada Ireland Foundation as part of the lead-up to the opening of Grasett Park in Toronto (on the same plot of land that held Toronto's first brick hospital).
Dr. George Robert Grasett, was appointed as Chief Attending Surgeon of the Hospital in June 1847 and who – along with fellow doctors, nurses, orderlies, and other caregivers – died shortly thereafter, having contracted the disease while providing care to the Irish newcomers. At the time, Toronto's population was roughly 20,000. The arrival of 38,560 Irish migrants fleeing the Great Famine, including thousands who became sick during the perilous journey, quickly overwhelmed the Hospital's capacity and resources. Temporary fever sheds were erected in the field behind the hospital, where the Grasett Park now stands.
In the documentary, descendants of famine emigrants who recovered from the fever, recall the resilience of their ancestors and pay tribute to those who took them in.
Dr. Jason King (Academic Coordinator of the National Famine Museum, Strokestown Park) and Robert Kearns (Founder and Chairman of Canada Ireland Foundation) share further details that research has uncovered about this remarkable chapter in history.
This premier virtual screening is part of a series of digital events, The Great Famine Voices Roadshow, organized by Dr. Jason King. It is funded by the Government of Ireland Emigrant Support Programme.
Note: The screening will commence on Sunday, June 20, 4:00 PM EST USA & Canada; 9:00 PM IRELAND. This is a free event but registration is required.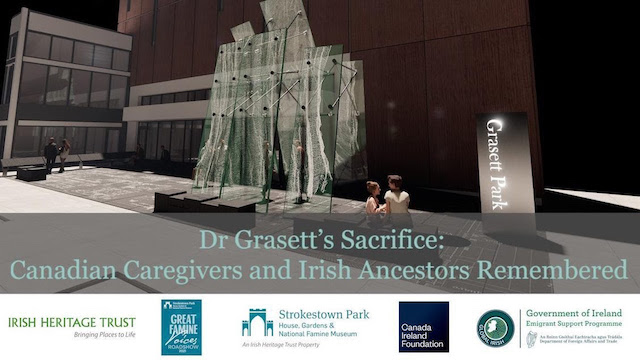 Learn more about the Great Famine Voices Roadshow 2021 and the scheduled virtual events beginning May 2, 2021 – June 20, 2021.
Great Famine Voices Roadshow 2021 is pleased to have Irish America as a media partner.
Read Irish America's article from October/November 2009 commemorating the 100th anniversary of Celtic Cross at Grosse Isle.