By Niall O'Dowd, Publisher
Irish America and President Joe Biden urgently need to reach out to unionism and loyalism in Northern Ireland to help bring political stability and repeat the success of the Clinton/Irish-America axis from the early 1990s.
In the throes of the Brexit crisis, Biden is the one outside player who could make a profound difference, just as Bill Clinton did in the 1990s in helping create the Belfast Agreement.
As a first step, a US envoy in the George Mitchell mold – conciliatory, neutral and committed, who could enjoy the confidence of all sides – should be appointed.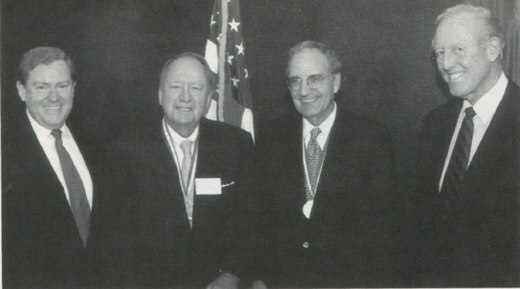 The Mitchell appointment came about when Irish America became involved. Back in 1992 a small group of Irish Americans – myself, philanthropist Chuck Feeney, former congressman Bruce Morrison, labour union leader Joe Jamison and Mutual of America chairman Bill Flynn, and CEO Tom Moran – first engaged with loyalism and unionism to allow them an international stage to voice their concerns.
We had been seeking a way to make an impact. From our dealings with Sinn Féin we realised that respect and an ability to listen to people long overlooked, in an effort to facilitate dialogue, was the way for Irish America to count.
We had worked hard as members of the Irish American for Clinton group and the US government through Nancy Soderberg, Clinton's deputy national security adviser, was fully aware of the mission and it was subsequently reported that the IRA put in place a seven-day ceasefire to ensure our trip was not marred by any violence.
We met Sinn Féin and the leaders of loyalism at the time, among them Gusty Spence, David Ervine, Gary McMichael and Billy Hutchinson, and we found them quite the opposite from what we were told to expect.
They were articulate, insightful and like a mirror image of the republican movement in terms of being keen to tell their story to a much wider world.
Working-class Loyalism
They took us on a never-to-be-forgotten tour up and down the Shankill Road where we quickly deduced that working-class loyalism was even worse off in many respects than those on the nearby Falls Road where there was the clear sense of a deeply political, highly engaged populace.
We met the Ulster Unionist Party, including David Trimble, and with the Alliance as well. The consensus of our group was America needed to amplify and factor in the loyalist and unionist side too, as well as pushing for a US visa for Gerry Adams to break the isolation.
Subsequent to our return we informed the White House that there were clear grounds for optimism, and we were told to proceed.
Flynn, who was head of the foreign policy group the National Committee on American Foreign Policy, made the next major step, inviting loyalist leaders to America and having them tell their story to prestigious foreign policy figures as well as to ordinary Irish Americans.
The upshot was a new bond emerged between the two unlikely groups, and loyalists allowed Flynn to be the only outsider present when they announced their ceasefire.
Loyalist leaders did move onwards in the democratic process and had some remarkable political victories, but that democratic urge has faded with the passage of time.
White House Invitations
We followed up with unionism too, creating a platform in America for, among others, Peter Robinson, Ian Paisley and Trimble.
Clinton stepped in with the greatest gift of all – invites to the White House for the loyalist and unionist leaders and private meetings with key American diplomats including Soderberg. There was also, of course, a visa for Adams which broke the international isolation of Sinn Féin.
The outreach reached its zenith with a massive welcome from all sides to Clinton in December 1995 on his Belfast and Derry visit and the appointment of his special envoy, Mitchell, as his negotiator. The rest, including the Belfast Agreement, is history.
It seems a generation later the same realities are in play, especially on the loyalist and unionist side, with divided leadership, deep distrust of both the British and Irish governments and fears about Brexit and the very survival of Northern Ireland itself.
Biden offers an unparalleled opportunity to make the Irish-America Clinton strategy work again. There has never been a more Irish president than Biden, who regularly and proudly speaks of his Irish heritage.
The appointment of a US envoy with a specific brief to play a neutral role and bring the parties closer together and allow the opportunity for them to come to America including White House visits and briefings could foster an entirely new approach to what appears a never-ending stalemate.
The prize for Biden is a peaceful Ireland and an enormous boost to his reputation. The prize for Ireland North and South is even greater – the opportunity to consider new initiatives from the most powerful leader on Earth, not based on the failure of old formulas but on a cohesive plan involving a special envoy.♦
Read Patricia Harty's 1995 interview with President Bill Clinton's special envoy, George Mitchell.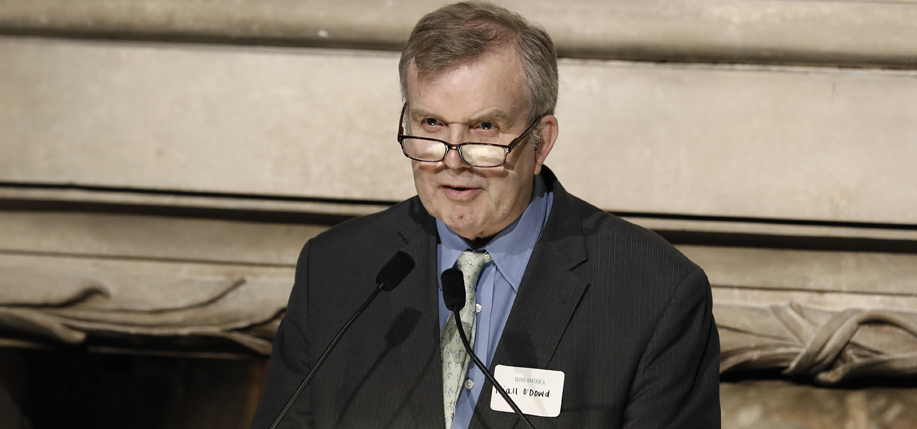 Niall O'Dowd is the co-founder of Irish America magazine as well as the founder of the Irish Voice Newspaper and Irishcentral.com. He was awarded an honorary doctorate by University College Dublin for his work on the Irish peace process which was a subject of a book "Daring Diplomacy" and a PBS Special "An Irish Voice." He is also an adjunct professor at Columbia University journalism school.
Niall's most recent book "A New Ireland: How Europe's Most Conservative Country Became its Most Liberal" was published in March 2020 and is available from Skyhorse Publishing.