Tuesday, December 7, 2021 6:30 – 9:30 pm
Since its inception in 2002, Origin has been devoted to discovering, nurturing, and introducing new exciting voices from Europe, whose work provides unique perspectives on national identity, cross-cultural relations, and global understanding.
Through both its mainstage productions and theatre festivals, Origin is proud to offer these artists an important gateway to America.
Origin connects with international theatre makers, nurtures the next generation of playwrights and launches the best of what Europe has to offer in New York. And is the ONLY theatre company in New York solely dedicated to producing American premieres from across the Atlantic. 
The Honorees
Andrea Haughian – The Tom Moran Business to Arts Leadership Award Recipient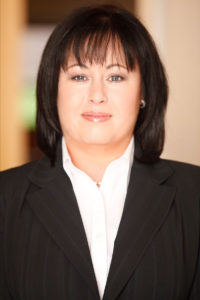 A highly regarded business executive and expert in Foreign Direct Investment, Andrea Haughian, has been instrumental in helping to transform Northern Ireland's business landscape following the historic return of a Devolved government.
While working alongside some of the most recognizable corporations in The US Andrea is proud to showcase the talents of home-grown companies and innovators and enable entrepreneurs to connect with advocates and influencers in the challenging US market. Andrea is an advocate for the advancement of women, and the promotion of diversity and inclusion in the workplace.
A recipient of the 2019 Digital DNA "Global Recognition Award" for her contribution to Northern Ireland's digital and technology sector on a Global scale, Andrea has also been recognized by The Irish Echo's "Top 40 under 40" and as "Irish America's Most Influential Women" by The Irish Voice. She is also the recipient of Belfast's Homecoming Ambassador Medal.
---
George C. Heslin – Artisitic Leadership Award Recipient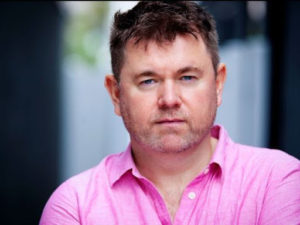 Origin Theatre
Company's founding artistic director, George C. Heslin, boasts a resume
that has criss-crossed the globe. His tenure
with Origin laid a foundation for introducing the works of hundreds of writers from all over Europe (including over 150 Irish playwrights) to New York audiences for the first time.
Through his visionary ''Origin's 1st Irish Theatre Festival'', George forged unique international partnerships with over 80 Irish organizations.
He introduced them to New York's network of Off and Off- Off-Broadway theatres and New York's impressive diaspora theatre community. Adding to this curatorial and producing mandate, George founded Origin's European Month of Culture in 2018.
George is the recipient of numerous awards including The Irish Examiner/ New York Man of The Year Award, CUNY Award of Cultural excellence, and The NYC Council Award for his dedication to theatre.