Cautious Optimism for Irish Tourism
The Irish tourism industry is hoping the election of proud Irish American Joe Biden lends a boost to a sector of the economy sorely hurting due to the COVID pandemic.
Experts are cautiously optimistic that a variety of factors have come together which will allow the multi-billion-dollar industry to slowly recover in 2021.
One important factor, observers say, is the elevation of a prominent Irish American to the White House. The so-called "Biden effect" could motivate many other Irish Americans to return to Ireland – or get in touch with their roots for the first time, after months of being trapped in their homes.
"Joe Biden's pride in his Irish roots in both Mayo and Louth could not have come at a better time for Ireland as the global tourism sector seeks to recover from the worst industry shock since World War II," the Irish Independent reported.
"With one-in-ten jobs accounted for by the tourism-hospitality sector, the retention of skilled staff is now considered critical for the ability of the industry to bounce back in 2021 with the roll-out of vaccines set to bring the virus crisis to an end."
Tourism expert Valentina Doorly added: "The next horizon will be a phase of rehabilitation when vaccines will start to roll out and the initial danger will have passed but we will be 'recovering from a great trauma' and visitors will need extra care."
–Tom Deignan
---
Britain Is Half-In Half-Out of EU
A truly dramatic development has taken place with the departure of the United Kingdom from the European Union on the night of New Year's Eve. On New Year's Day back in 1973, Ireland and the UK both joined what was then popularly known as the Common Market.
The deal that has now been worked out between the UK and the EU means that there will be no additional charges or restrictions on the quantity of goods traded between the two entities and it has been observed that the British are going from "half-in" to "half-out" of the European community.
There were fears that customs checks on the border between the two parts of Ireland would return after a long absence but these checks will now be conducted in the Irish Sea between the North and the British mainland: a development that annoys unionists but will probably bolster the Good Friday Agreement negotiated during the peace process.
–Deaglán de Bréadún
---
Covid Ireland
There were 484 new cases in the Republic on December 17 but the figure went up to 1,718 by December 30. In Northern Ireland, the number of new cases was 656 on December 17 but this increased to 2,143 by December 30. The Northern Ireland figures are particularly bad when you take into account the fact that its population is only two-fifths that of the Republic. There have been no satisfactory explanations for the disparity in the rate of infection.
New Year's Eve saw the introduction of further rules on people's conduct in the Republic, following an emergency meeting of government ministers. Stores categorized as non-essential have closed and people are instructed not to travel more than five kilometers (just over three miles) from their homes. Gyms and swimming pools, golf and tennis clubs are all closed. No visitors to private homes or gardens are allowed, except for essential reasons such as providing care to children and older people. Only ten mourners can attend a funeral, wedding parties are limited to six persons and school holidays have been extended by a week until January 11th. A similar lockdown began in the North a week earlier and there is speculation that the same level of restrictions will remain on both sides of the border until March.
-Deaglán de Bréadún
---
Up The Dubs! Once More
One of the biggest social events of the year in Dublin used to be the final of the All-Ireland senior championship in Gaelic Football at the legendary Croke Park stadium.
This year, because of Covid restrictions, fans had to watch it on television. It was a great day for the Dublin team which won the Sam Maguire Cup for the sixth time in a row, defeating Mayo who have not taken the title since 1951. Outside of Dublin, there are some rumblings about the county's continued success. It has a much larger population at 1.3 million than any other county in Ireland; Leitrim, by contrast, has the lowest figure at 32,000. But don't expect "The Dubs" to be enthusiastic about any restrictions that might be suggested, such as dividing the county into its four administrative divisions of Dublin City, Fingal, South Dublin and Dun Laoghaire-Rathdown!
-Deaglán de Bréadún
---
Finance Pays For Ireland
Ireland is now the eighth largest exporter of financial services in the world, as well as the fifth largest exporter of financial services in Europe.
Financial corporations accounted for nearly €2.5 billion of Ireland's €10.9 billion total corporation tax receipts in 2019, according to a new report by Banking & Payments Federation Ireland (BPFI), prepared in conjunction with the Federation of International Banks in Ireland (FIBI).
"Ireland continues to punch above its weight in international financial services," said Sean Fleming, Minister of State for Financial Services, Credit Unions and Insurance.
"The community of people that make up the sector have shown remarkable resilience throughout the COVID-19 pandemic and deserve to be commended. With the Ireland for Finance Strategy, we have set ourselves ambitious targets to protect and grow the number of people working in that community by 2025. My focus is to grow the sector in the regions, promote diversity and make Ireland a top destination for digital sustainable finance," Fleming added.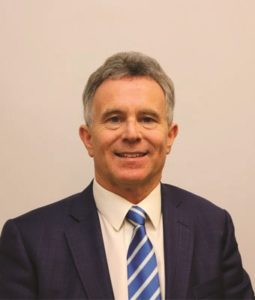 The new report, which examines the international banking community's contribution to the Irish economy, also found that: Ireland had the 19th largest international banking sector in the world, with cross-border assets worth $407 billion.
The total amount spent by foreign-owned financial services enterprises on payroll, Irish materials and Irish services rose to €1.366 billion in 2018, up from €0.809 billion five years earlier.
In 2019, Ireland was the eighth largest exporter of financial services in the world, and the value of financial exports from Ireland rose to almost €16.9 billion in 2019.
"Our international banking sector here in Ireland is a growing force in Ireland's economic landscape, making a contribution which is visible across all domestic economic indicators including output, exports, tax contribution and employment," FIBI Chair Derek Kehoe said. "It's a huge contributor to our economy and this report documents the extent of the contribution."
Kehoe added: "These are significant indicators and now more than ever when the COVID-19 crisis at home and abroad has shaken the domestic economy Ireland is extremely fortunate to have a Foreign Direct Investment model, with a strong pipeline of future investment, to help offset the challenges that this pandemic has brought."
–Tom Deignan
---
A Shot of Irish Opera
In what is being praised as a perfect high-culture fix for life during the Coronavirus pandemic, The Irish National Opera has made 20 short opera performances available to the public for free.
Recorded at Dublin's Gaiety Theatre, with RTE's Concert Orchestra, and filmed in a wide variety of styles, the production is called 20 Shots of Opera. Heidi Waleson in The Wall Street Journal hailed The Irish National Opera production as "an exhilarating jaunt through up-to-the-minute lyric creativity."
Waleson added: "Unlike the experience of losing yourself in the lengthy grandeur of more traditional operas, you absorb these intimate quick takes like jolts of recognition."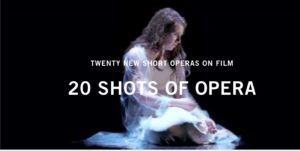 The National Opera itself notes that the performance subjects range from a Beethoven letter about his laundry, to a marine biologist meditating "on the enigmatic figure of Libris Solar, an alchemical blend of human, non-human and neoprene." All 20 of the musical pieces run between five and eight minutes.
Featured Irish artists include Gerald Barry, Éna Brennan, Irene Buckley, Linda Buckley, Robert Coleman, David Coonan, Alex Dowling, Peter Fahey, Michael Gallen, Andrew Hamilton, Jenn Kirby, Conor Linehan, Conor Mitchell, Gráinne Mulvey, Emma O'Halloran, Hannah Peel, Karen Power, Evangelia Rigaki, Benedict Schlepper-Connolly and Jennifer Walshe.
The subject matter ranges from the comic to the grim. Brennan's "Rupture" features a soprano dueling with an inner voice; Peel's "Close" explores two women on an awkward, socially distanced date; and Gallen's "At a Loss" features a daughter waiting to hear what may be terrible news about her mother's health.
Conductors Elaine Kelly and Fergus Sheil preside over the music, while Hugh O'Conor oversaw the design.
In the Wall Street Journal, Waleson added: "I was struck by the fierce intensity of mezzo Naomi Louisa O'Connell in Emma O'Halloran's 'The Wait,' and the simple, folk-like cadences of Benedict Schlepper-Connolly's 'Dust, a lament for the natural world, poignantly sung by Michelle O'Rourke. And the insidiously floating and twisting soprano line of "Libris Solar," sung by Claudia Boyle, made me want to hear something longer from composer Jennifer Walshe."
–Tom Deignan
Visit www.irishnationalopera.ie for more details or to watch.♦