"Our bill has an historic investment, not only in roads and bridges and airports and seaports and waterways and the electric grid, but also in broadband, and I'm very proud of what all of us have done. . . .We've still got a long way to go before we get to the finish line, but this was a vitally important first step."
July 28, 2021: Sen. Susan Collins (R-ME) speaking to reporters while announcing an agreement on infrastructure as Senators Bill Cassidy (R-LA) and Mitt Romney (R-UT) listen in. ~ NY 1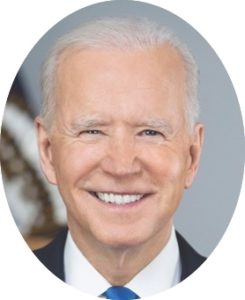 "The vaccine was developed and authorized under a Republican Administration, and it's been distributed and administered under a Democratic one. The vaccines are safe, they are highly effective, and there's nothing political about them."
~ President Biden @POTUS
---
"As the state's largest employer, we are leading by example and requiring all state and health care workers to show proof of vaccination or be tested regularly, and we are encouraging local governments and businesses to do the same. Vaccines are safe – they protect our family, those who truly can't get vaccinated, our children and our economy. Vaccines are the way we end this pandemic."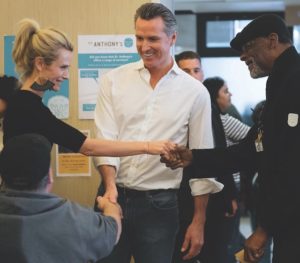 July 26, 2021: Gov. Gavin Newsom on implementing the first-in-the-nation standard to require all state workers and workers in healthcare and high-risk congregate settings to either show proof of full vaccination or be tested at least once per week.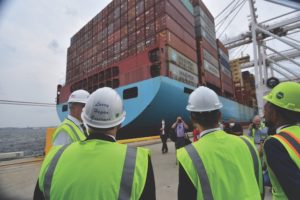 "After years of work and months of negotiations, we have finally reached agreement on a bipartisan federal infrastructure package that will make generational investments in our roads, bridges, ports, airports, waterways, and cyber defenses. The conventional wisdom was that this couldn't possibly be done in a bipartisan way, but there was a small group of us who kept working around the clock to get this done."
July 29, 2021: Governor Larry Hogan (note the shamrock on his hardhat) welcomed U.S. Transportation Secretary Pete Buttigieg to Maryland's Helen Delich Bentley Port of Baltimore.
---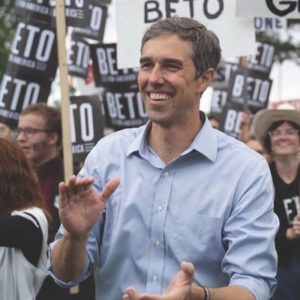 "History tells us that if we are to pass voting rights legislation and defend our democracy, we will need strong presidential leadership."
July 30, 2021: Beto O'Rourke says President Joe Biden must heed the lessons of Texas' battle over voting rights and use his tremendous power to help [enact] change. ~ CNN.com
"The anger the survivors feel is so palpable. The more they have known and the more that is unearthed, the worse it gets."
July 29, 2021: Jeff Anderson, a lawyer who represents five people who said ex-Cardinal McCarrick abused them, said that news of the criminal charges against McCarrick brought a mixture of relief and anger among victims, and that he hoped for a speedy trial. ~ New York Times
---