Wednesday, November 17, 2021 at 8:00 PM from the Bantry House Library
Masters of Tradition's Artistic Director and one of the world's leading fiddle players Martin Hayes is known for his soulful interpretations of traditional Irish music which are recognised the world over for their exquisite musicality and irresistible rhythm. Here he returns to the intimate setting of Bantry House – the home of the annual Masters of Tradition – for an eagerly-anticipated performance with pianist Cormac McCarthy and concertina player Brian Donnellan.
"Since the pandemic started, I've formed a new relationship with some musicians although we've only played together once during lockdown. There's a great Cork pianist by the name of Cormac McCarthy. He has a background in jazz and in classical music but grew up in a family of Irish traditional musicians so has a deep knowledge and understanding of it. Brian Donnellan is a concertina and bouzouki player from Co. Clare. He's the grandson of Francie Donnellan who founded the Tulla Céilí Band with my father in 1946 so he knows all the music of East Clare, all the swing, all the grooves, all the rhythm. I thoroughly enjoy playing with him. We have put together a selection of music which we are bringing to you from the library of Bantry House." Martin Hayes
Meet the Artists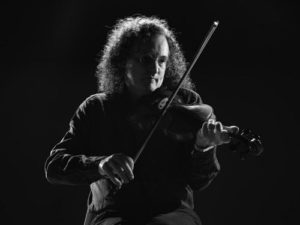 Martin Hayes is the Artistic Director of Masters of Tradition. His soulful interpretations of traditional Irish music are recognised the world over for their exquisite musicality and irresistible rhythm. He has toured and recorded with guitarist Dennis Cahill for over twenty years, and has collaborated with extraordinary musicians in the classical, folk and contemporary music worlds such as Bill Frisell, Ricky Skaggs, Jordi Savall, Brooklyn Rider and the Irish Chamber Orchestra, RTE Concert Orchestra as well as many of the greatest traditional Irish musicians over the past thirty years. Martin has contributed music, both original and traditional arrangements to modern dance, theatre, film and television. He has performed on stage with Sting and Paul Simon and recently recorded with Yo Yo Ma's Silk Road Project. He is the artistic director of Masters of Tradition, an annual festival in Bantry, Co. Cork and a co- curator for the Marble Sessions at the Kilkenny Arts Festival.
Martin has been recognized as Musician of the Year ( Gradam Ceol) from TG4, Irish language television, Person of the Year by the American Irish Historical Society in New York City and is recipient of the annual Spirit of Ireland award from the Irish Arts Center NY. He was the first musician to win The BBC Instrumentalist of the year and most recently the first to win the RTE folk instrumentalist of the year. Most recently he received an Honorary Doctor of Music from National University of Ireland Galway.
He founded the seminal Irish American band, The Gloaming, with whom he tours internationally and with whom he shared the prestigious Meteor Prize in 2014 for their debut album.
He and Dennis performed for President Obama and dignitaries both at the White House and the House of Representatives in March, 2011.
Martin was the recipient of six All-Ireland championships before the age of nineteen and spent his youth playing in his late father, P.Joe Hayes' Tulla Celi Band, which has now been together for more than 70 years
---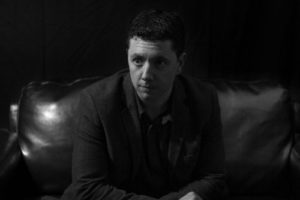 Cormac McCarthy is a pianist, composer, arranger and conductor from Cork, Ireland. Noted for a diverse stylistic palette, and equally at home in a variety of genres, his music is said to "defy categorisation" (Lyric FM). In 2010, having completed his Masters degree in composition at the MTU Cork School of Music, Cormac received the prestigious Bill Whelan International Music Bursary, an award earmarked for young Irish composers studying abroad. He spent a number of years living in Chicago, where he completed a Masters in Jazz Studies at DePaul University.
His compositions and arrangements have been performed and recorded by artists including Phil Woods, Jeff Hamilton, Mick Flannery, Martin Hayes, Andrea Corr, Niamh Regan, Jack O'Rourke, The DePaul Jazz Ensemble, The RTÉ Concert Orchestra, The New Irish Jazz Orchestra and the Cork Opera House Concert Orchestra. A new string quartet commissioned by the National String Quartet Foundation will be premiered as part of a nationwide tour by the Carducci Quartet this Autumn.
As a pianist, he has performed extensively at concert venues, clubs and festivals throughout Europe and the US, sharing the stage/recording studio with artists across a wide musical spectrum, including Peter Washington, Nell Ní Chróinín, Billy Drummond, Liz Carroll, Donal Lunny, The RTÉ National Symphony Orchestra & The RTÉ Concert Orchestra. In 2015, Cormac released Cottage Evolution, his debut LP as bandleader, to widespread critical acclaim. He is also a member of Martin Hayes' most recent project, The Common Ground Ensemble. As a conductor, he has led the RTÉ Concert Orchestra and the Cork Opera House Concert Orchestra.
Cormac continues to be in demand as a composer, arranger and orchestrator in tandem with maintaining an active performance schedule. He lectures in piano, arranging and composition at the MTU Cork School of Music, and is director of the Cork School of Music Jazz Big Band.
---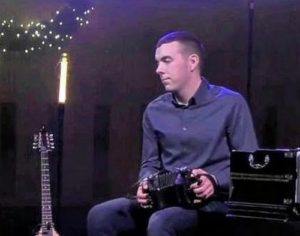 Brian Donnellan is an accomplished concertina, bouzouki, harmonium and piano player who hails from an East Clare family steeped in traditional Irish music. He is a member of the highly renowned Tulla Céilí Band and the newly established quintet, Martin Hayes & The Common Ground Ensemble. Brian has performed at many national and international festivals including Scoil Samhraidh Willie Clancy and The Feakle Festival as well as concerts in London, New York and The National Concert Hall.
Masters of Tradition runs until 17 November and features concerts filmed at beautiful locations in West Cork including the elegant mansion Bantry House, Future Forests and historic Abbeystrewry Church in Skibbereen.♦