Seamus Deane
(1920-2021)
Academic and literary critic Seamus Deane died in May, at 81. Known for his talent for delivering comprehensive, articulate, engaging analyses completely off-the-cuff, Deane was a founder and chair of the University of Notre Dame's Irish studies program, setting the precedent of quality for that field of study around the world.
His Derry upbringing and early education at St. Columb's College forged a lasting friendship with legendary poet Seamus Heaney, during which they exchanged writings for each other's review. Deane joked that he quit writing poetry altogether when Heaney hit his stride, and Heaney sent every piece he considered publishing to Deane first, for the constructive, thorough feedback only his friend could give.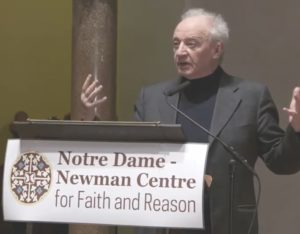 Deane's most remarkable contributions include his work on the Field Day project, an initiative started by playwright Brian Friel and actor Stephen Rea to outline the Irish canon of literature and establish its relevance worldwide after centuries of attempts to marginalize it. As general editor of the Field Day Anthology of Irish Writings, Deane garnered global attention for his work, but feedback turned sour after critics pointed out a disturbing lack of space allotted to female perspectives in three published volumes. He conceded and acknowledged the inequity with grace, holding only himself culpable.
"To my astonishment and dismay, I have found that I myself have been subject to the same kind of critique to which I have subjected colonialism," he told Nuala O'Faolain in an RTÉ interview. "I find that I exemplify some of the faults and erasures which I analyze and characterize in the earlier period." In an effort to rectify the imbalance, two further volumes were released, acknowledging the contributions of female writers and experiences.
The zeal with which Deane dedicated himself to developing the Irish studies program at Notre Dame, co-founded with Professor Christopher Fox, inspired a deep and lasting devotion from students and faculty alike. In a collection of tributes from the school, Professor Emeritus Valerie Sayers said, "It is a solace to have the poetry, the novel, the pellucid criticism, all the art that survives Seamus. I can't quite believe I won't hear him deliver it again, but I hear his voice yet." Many different anecdotes about Deane were shared, but more than one tribute ended in agreement: Ní bheidh a leithéid arís ann. (Irish for "There will be no such one again.")
Predeceased by sister Eilis, brother Gerard, and parents Winnie and Frank, Deane leaves behind his partner, author Emer Nolan, first wife Marion, children Conor, Ciarán, Cormac, Émer, and Iseult, and 11 grandchildren.
Denis Donoghue
(1928-2021)
Irish scholar and critic Denis Donoghue died in April; he was 92. As author of nearly 30 books and editor or contributor of more, Donoghue was respected on both sides of the Atlantic for his incisive, firmly traditional discourse on literature and the evolution of literary criticism itself. He was NYU's Henry James chair of English and American Letters for four decades, while also acting as co-director of the Poetics Institute, a fellow of the New York Institute of the Humanities, and a regular rotating columnist for the New York Times Book Review.
Born one of five in Tullow, County Carlow, to Denis Sr., one-time sergeant-in-charge of the Royal Irish Constabulary in County Down, and Johanna (née O'Neill), Donoghue and his siblings were raised in Warrenpoint, where his father was stationed after the Irish Civil War.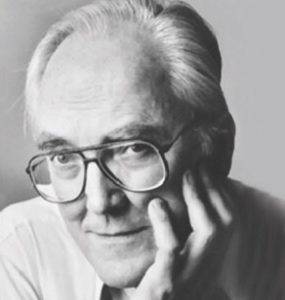 After receiving his early education at the Christian Brothers' school in Newry, Donoghue pursued his bachelor's degree in Latin and English at University College Dublin, studied harmony and counterpoint at the Royal Irish Academy, and Lieder singing at the Royal Irish Academy of Music. A stint in civil service convinced him that academia was where he belonged, and at the invitation of a former professor, he returned to UCD as a lecturer in 1954. He developed a reputation for his stirring, earnest presentation of material – standing 6'7", his imposing physicality kept a room on its toes even without his penchant for improvisation, and a former student told the Irish Times that "it was easy to mistake his grand, rolling cadences for the voice of God."
Though he nurtured fervent respect for the enigmatic majesty of the skilled creative writer, he did not aspire to join their ranks. "I have never been able to tell a story or even to recall one," he admitted in his memoir Warrenpoint, happily admitting, "Mine was the intelligence that came after." If in literature he found his great love, in criticism he found his home, upholding the argument to analyze literature for its own sake, amid the critical revolution from which arose postmodern deconstructivism and a widespread launch of investigations into authorial fallacy. He warned against privileging the assumption of an author's personal experience in a 1987 piece in the New York Times, saying, "There is some evidence that the large, definitive biography is dislodging any other context in which poems and novels might be read."
His daughter, critically acclaimed novelist Emma Donoghue, recalled her upbringing as ideal for a blossoming young writer. "My parents let me read and write, and read and write. It wasn't the sort of oppressive childhood that every writer seems to need, but I found it a source of endless energy," she told the New York Times. "Words were treated as holy things in my family."
Donoghue is predeceased by his first wife, Frances Rutledge, who died in 2018. He is survived by his second wife, Melissa; children David, Hugh, Helen, Celia, Mark, Barbara, Stella, and Emma; 11 grandchildren; and two great-grandchildren.
Barbara Gannon
(1946-2021)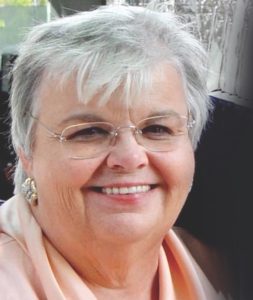 Champion of Irish education and board member of several Irish and Catholic organizations Barbara Gannon died in mid-July, at the age of 75. A dedicated volunteer, Gannon devoted a great deal of her free time to the work of expanding Irish education on both sides of the Atlantic, even holding the position of president of the Irish Educational Development Foundation.
Born in Brooklyn, Gannon lived most of her life in Manhasset, on Long Island, where she made her living as an audit manager for Fleet Bank. However, she found her life's purpose in service and philanthropy, and her commitment earned her a position on the boards of Abilities Services of NY, Catholic Charities, Madonna Heights, Mercy First, and St. Francis Hospital of Roslyn, NY.
Gannon's intellectual curiosity about all things Irish, and her Catholicism, fueled her efforts – and she found a perfect union of the two in Saint Patrick's College, Maynooth. She was an enthusiastic supporter and donor, and extremely passionate about the school's mission to mold future leaders in the clergy and laity alike. She was presented with an honorary doctorate, and the school's Gold Medal of St. Patrick for her engagement and commitment to the ongoing vision of the college.
"She loved to laugh and I can hear her laughing now," her friend Maryanne Fishman said in an online tribute. "Barbara was a great woman, and the world is a little less bright, and less kind, with her gone."
Gannon leaves behind her sister Pat, brother-in-law Bob, sister-in-law Karen, and nieces and nephews Allyson, Michael, Robert, Christopher, and Jeff. She is predeceased by her brother Bill.
Dr. Barbara Murphy
(1964-2021)
Internationally respected transplant specialist and beloved friend of Irish America, Dr. Barbara Murphy died in late June, aged 56. Murphy's work in nephrology, immunology, and genetics made huge strides in successful transplant procedure, eventually earning her the position of director at Mount Sinai's Icahn School of Medicine, president-elect of the American Society of Nephrology, and keynote speaker at Irish America's 2016 Healthcare 50 awards dinner.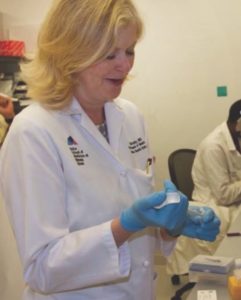 Her vocation in transplant research advanced the field by leaps and bounds, innovating procedure so that HIV-positive patients could receive transplants, identifying genes that inhibit transplant graft, and targeting treatments to the biology of specific patients, minimizing the risk of transplant rejection.
She was born in Knocklyon, Dublin, to John and Anne Murphy (née Duffy), one of three children who all became doctors. A wellspring of support from her family enabled her to face the many challengers to her ambitions with equal parts fortitude and grace. She told Irish America in her 2016 interview, "When I was in school in Ireland the career guidance counselor asked me what I wanted to do, and I said that I wanted to be a doctor. She told me, 'But you'll be taking the place of a boy.' That just made me even more determined."
Murphy's education in Ireland was conducted at the Royal College of Surgeons, and she launched her career at Dublin's Beaumont Hospital, crossing the Atlantic in 1993 to take a postdoctoral fellowship at Harvard Medical School's Brigham and Women's Hospital. In 1997, she moved on to become Mount Sinai's director of transplant nephrology, working her way up to chair of the center's Icahn School of Medicine in 2012, and thereby becoming the first woman to run a department of medicine at an academic medical center in New York City, and one of a handful of women department heads in the country.
Her colleague, Dr. Emily Gallagher offered tribute to Murphy's ability to see through the data and analysis that dominated her profession to the heart of it: the people with and for whom she worked. "She took time to acknowledge people, and support people in many ways," Gallagher said. "She was truly a role model for so many people, but especially the Irish graduates at Mount Sinai. As time goes on, we can only aspire to continue her legacy of academic excellence, collegiality and mentorship."
Murphy leaves behind her husband Peter Fogarty and son Gavin, as well as siblings, Celine and Kieran and parents John and Anne Murphy.
To read more about Dr. Murphy and watch her keynote address to Irish America's Health Care 50 honorees, read A Second Chance at Life .♦