The 17th green on The Straits, a par 3
There's a beautiful links golf course in Wisconsin called Whistling Straits, and it looks like it could be in Ireland.
There's a beautiful links golf course in Wisconsin called Whistling Straits, and it looks like it could be in Ireland.
The 43rd Ryder Cup  matches will be held on September 24 to 26, 2021, on the links-style course at  Whistling Straits, Haven, Wisconsin.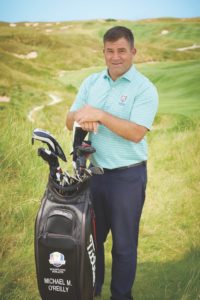 The Irish players, Pádraig Harrington and Graeme McDowell, captain and co-captain of the European team, should especially feel right at home. Mike O'Reilly Director of Golf Operations for Destination Kohler (which owns Whistling Straits), will be on hand to extend a warm Irish-American welcome to Team Europe and Team USA.
"I'm honored to have the opportunity to play a small role in helping Destination Kohler and Whistling Straits host the Ryder Cup, one of golf's great events," O'Reilly said in an email to Irish America, adding: "It's not lost on me that the Ryder Cup is being held at a place that our founder, Chairman Herbert V. Kohler, Jr., wanted to look a little like a slice of Ireland. While nothing compares to the natural beauty of Ballybunion, the famed golf course in County Kerry, I'd say Chairman Kohler and his friend, the late, great golf course architect, Pete Dye, did an incredible job fashioning the next-best-thing on the shores of Lake Michigan."
O'Reilly is especially pleased to be welcoming the Irish golfers. "I'm a proud Irish-American with lineage back in Ireland from County Mayo (maternal great-grandparents) and County Kerry (paternal great-grandparents). My family moved from Ireland to New York, then eventually made their way to the city of Chicago, where I grew up."
Team Europe is the reigning cup holder after its 17½–10½ victory over Team USA in 2018 at Le Golf National.
Interviewed on the Golf Channel, Harrington (who has won three major championships: The Open Championship in 2007 and 2008 and the PGA Championship, also in 2008), said Whistling Straits is a great venue "because of the layout's risk and reward options."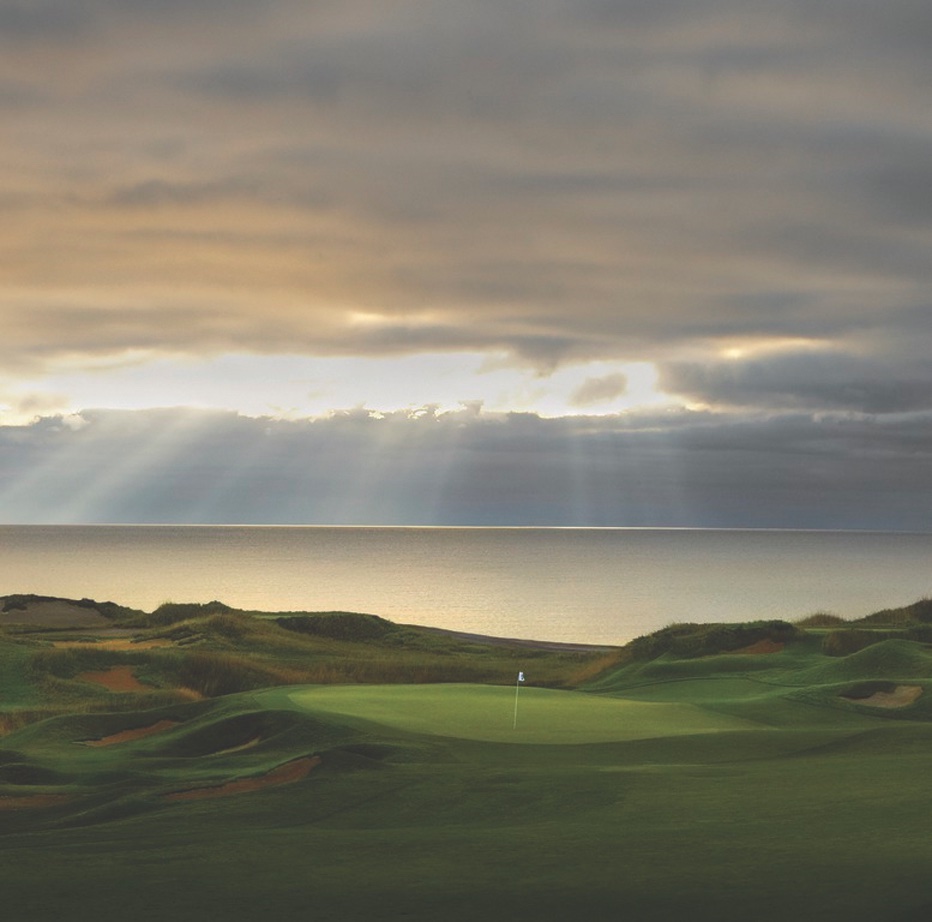 The links-style course winds its way along the shores of Lake Michigan and the shoreline holes especially, are subject to the vagaries of the weather.
"You need a dramatic course that lends itself to spectacular play as well as some disastrous play . . . and you have that at Whistling Straits, especially weatherwise, the change in the direction of the wind could massively change how a hole plays," Harrington said.
About the potential set-up options for the course that might favor the U.S. team, he said, "If we were going to a Hazeltine or a Valhalla it would be a lot easier for the home team to set the golf course up to suit themselves, but because it's a windy place there's not a lot you can do, really. The golf course is kind of the golf course."
The course got its name when Kohler, walking the lakeside landscape in ultra-blustery conditions during construction, noted that the wind was whistling through the bluffs, with whitecaps breaking on the rocky shoreline, or straits, of the lake. Hence the name Whistling Straits.♦