As we emerge, finally, through the long tunnel of the Covid-19 pandemic, everything from the economy to the arts has risen, dusted itself off and asked, "so what now?"
Irish Minister of State for Overseas Development Aid and Diaspora, Mr. Colm Brophy T.D. visited the Consulate General of Ireland in Manhattan this week. His visit comes shortly after Taoiseach Micheál Martin attended the UN General Assembly in late September. TD Murphy met with various Irish and Irish-American organizations during his stay.
These 24 organizations, based in New York and surrounding areas, have been granted over $1 million in funds by the Irish Government. The grants, made available by the Emigrant Support Programme, will focus on providing frontline welfare, information, and advisory services to vulnerable Irish emigrants as well as supporting culture programs and business networking initiatives for those looking to trade to and from Ireland.
Post-Brexit Britain are also looking to trade with the US again. Prime Minister Boris Johnson hopes the UK's transatlantic neighbors will be willing to lift the 32-year-long ban on British lamb. Speaking to the BBC, Mr. Johnson called the ban "totally unjustified." According to ABC News, President Biden said he felt "very strongly" about the post-Brexit issues in Northern Ireland regarding the border and has been hesitant to confirm a trade deal with the UK as a result.
The ban on British lamb has been in place since 1989, with a similar ban on beef imposed in 1996, following the outbreak of MSE, commonly referred to as Mad Cow Disease. The ban on beef from UK was lifted in September 2020. Irish beef was allowed to be imported into the US from 2015.  No official announcement has been made on when the US will begin accepting UK lamb and lamb products.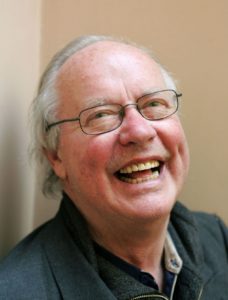 And so, Mary had a little, or rather, no lamb at all, to which you may say "poetry my arse" and those sentiments were shared by the late, great Brendan Kennelly who was honored by President Higgins after his death last weekend, aged 85. Mr. Kennelly's work includes 'Begin' which he famously recited on Ireland's Late Late Show in 1997 to comfort a woman whose daughter had died tragically. Mr. Kennelly had worked as professor of modern literature in Trinity College Dublin. Also remembered is Máire Mhac an tSaoi, who died aged 99, described by President Higgins as "one of the leading Irish language poets of the 20th century."
And from historic Irish talent to up-and-coming stars, the An Post Irish Book Award short list has been unveiled. Nominees include Sally Rooney's follow-up to Normal People, a short story by Roddy Doyle, and bookshops from both sides of the border, are being honored this year with a An Post Bookshop of the Year award, designed to acknowledge the significant role they played during the pandemic.
Also north of the border the Northern Ireland Centenary caused quite a divide. President Higgins already announced last month that he had no intentions of attending an event to mark the centenary, the Queen was another no show after being advised by her medical team to take a few days to rest. However, both Boris Johnson and Simon Coveney attended a cross-community event in Armagh on October 20. Addressing those gathered in Armagh's Church of Ireland Cathedral, Archbishop Eamon Martin said the partition of Ireland had caused him "a deep sense of loss and sadness." Archbishop Martin went on to say over the past 100 years, partition had "polarized the people on this island."
From division in politics to sport, the Leinster GAA Secretary Michael Reynolds received backlash this week from both GAA players and the Irish public as he claimed the Gaelic Player's Association stance on the restructuring of the GAA did not matter as "in two years' time, them players won't be there." Tom Parsons, former Mayo midfielder, described Mr. Reynold's comments as "unacceptable." The proposed Championship restructure supported by majority of players, and fans, would see teams playing against other teams on the same skill level, in a competition similar to the league.
Elsewhere in the world, more Irish citizens have been evacuated from Afghanistan. Irish Minister for Foreign Affairs Simon Coveney announced 10 citizens and 6 dependents were evacuated from Kabul Airport to Doha, Quatar earlier this week.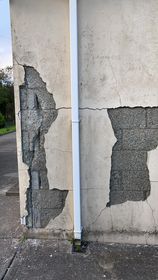 Problems closer to home, or rather in many homes, the MICA crisis across the West of Ireland, primarily in County Donegal, saw yet another protest outside the Dáil. Micas are minerals found in building blocks used on many properties along the west coast. These minerals cause defects, leading to, often irreparable, cracks forming on houses built with these blocks. The most recent MICA protest saw the children living in the many homes affected take charge. The calls for 100% redress have crossed the pond with many Irish communities supporting the cause. Last month, two Irish Americans protested outside the Taoiseach Micheál Martin's New York hotel during his visit to the UN Assembly. Many Irish diaspora have voiced their support from signs in shop windows in Irish neighborhoods to holding their own virtual protests, from east to west coast.
Also on the west coast, the Newport Beach Film Festival is currently presenting the largest celebration of Irish cinema in North America throughout its eight-day run (October 21-28). The vast showcase of Irish features will include three highly anticipated films, Deadly Cuts, Redemption of a Rogue and Ireland's 2022 Oscar submission for best International Film, Shelter ('Foscadh').
From Southern California to the equally luxurious Cork, the Cork International Film Festival marks Ireland's first ever of its kind. The festival, running from November 5th-21st, will act as a reintroduction to in-person cinema as well as being available to stream online.
And if you'd prefer to get up and moving after the past year and a half at home, nightclubs around Ireland are set to reopen this weekend with a set of rather confusing guidelines in place. 
If spending the night constantly jiving on the dance floor to avoid wearing your mask is not your cup of tea, then fear not as non-U.S. citizens have now been given a date for transatlantic travel to the U.S. – see you on November 8th my rhythmless friends!♦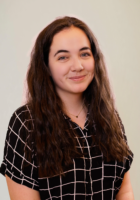 Róisín Chapman is an Assistant Editor at Irish America. She is from Co. Donegal and studied journalism in TU Dublin before moving to the Bronx in 2019.