Committee to Save the Museum plans street art, live music, other festivities to salute institution unexpectedly closed by Quinnipiac University.
The Committee to Save Ireland's Great Hunger Museum will host a salute to the museum on Saturday, Oct. 30, from 1–5 p.m. on Woodruff Street at Whitney Avenue. The event is free and open to the public.
The committee was created in response to the unexpected decision by the university's president and board of trustees to permanently close the museum and reportedly give its collection away. The salute is intended to call together a peaceful coalition of voices to save the museum and its collection.
Opened in 2012, Ireland's Great Hunger Museum was born of a moral vision to continue the visual and artistic remembrance of the Irish Great Hunger of 1845–1852. It contains the world's largest collection of art related to the Famine and includes works by some of the greatest Irish and Irish American artists of the last 170 years, among them Paul Henry, Jack B. Yeats, Robert Ballagh and Alanna O'Kelly. The museum's mission is to educate future generations about the Great Hunger and the timeless lessons learned from this terrible human tragedy.
Formed with the support of a coalition of Irish American groups, the Committee to Save Ireland's Great Hunger Museum is seeking to reverse the board's decision and reopen the museum, which is located in a Quinnipiac building on Whitney Avenue in Hamden. Should that effort fail, the committee seeks to ensure that the collection remains intact and whole and that it is not broken up and sold for profit by Quinnipiac.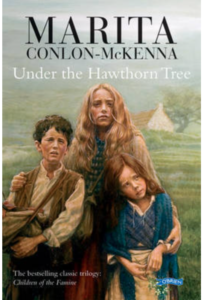 In addition to street art and live music, the Oct. 30 event will feature Irish dancing, food, free treats and family fun activities. Jerry Kristafer, host of WJMJ morning show, will be Master of Ceremonies. Support for the Salute has been expressed by friends in Ireland, including world-renowned author Marita Conlon- McKenna who has donated signed copies of her best-selling Under the Hawthorn Tree, a children's novel set during the Great Hunger that has been translated into almost 20 languages.
The committee invites all who care to bring a non-perishable food item to the Salute, to be donated to the Keefe Community Center Food Bank in Hamden as a show of support for Ireland's Great Hunger Museum and all that it represents.
Follow Save Ireland's Great Hunger Museum on Facebook.