Founding member of The Chieftains Patrick "Paddy" Moloney died October 11, at the age of 83. As the leader of the groundbreaking Irish band, Moloney played several different musical instruments with legendary skill, though he was lauded most and longest for his abilities with the uilleann pipes and tin whistle. Under his stewardship, The Chieftains made traditional Irish music an international phenomenon, and left its unique stamp on a wide range of diverse genres of music. The echo still does and will continue to reverberate, for decades to come.
Moloney was born in Donnycarney, Dublin, in 1938 to John and Catherine (née Conroy) Moloney. His future in Irish music was forecast at the age of six, when he received the plastic tin whistle he saw in a shop window as a Christmas gift. At eight years old, he was learning the uilleann pipes under the tutelage of Leo Rowsome. Though the traditional genre was considered something of a dying star, taking a back seat even in Ireland to country-western groups, Moloney believed in its immortal appeal. "I just had great faith in it and what I was doing with the music at the time," he said in 2012 to the New York Times. "I always felt: 'Damn it, this music of ours deserves the same. I want to play Carnegie Hall and the Albert Hall.' "
"I don't think there's any limits to Irish music. You can play it so many ways,"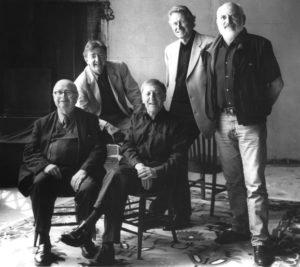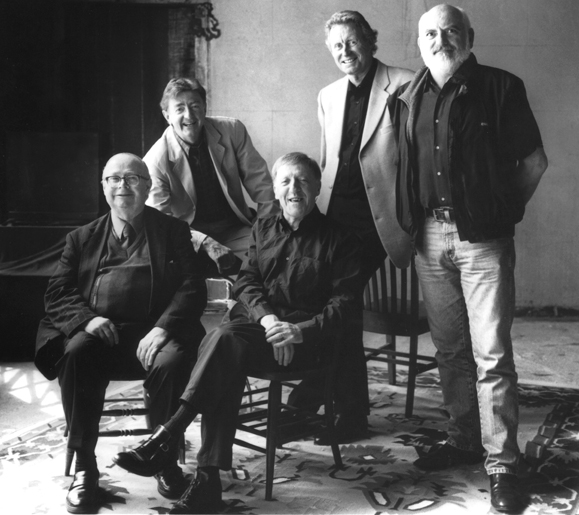 It became his life's mission: paying the bills as an accountant, he performed with traditional band Ceoltoiri Chualann before forming his own group. The Chieftains' first album was released in 1964, and despite well-meant encouragement to re-establish themselves as a Celtic rock band, Moloney, who had shifted to producing albums by then, and the band members kept their day jobs and stayed true to their origins.
"I was always very proud of Irish music. I wasn't going to be bought out or taken over," Moloney told Irish America in a 2003 interview. "You either liked it or you didn't. With me, the music came first."
Their big break came with Stanley Kubrick's film Barry Lyndon, the soundtrack for which included their iteration of "Women of Ireland" and won the Oscar that year. They sold out the Royal Albert Music Hall in London, and rapidly became a global name, offering a fresh sound to music makers ranging from Van Morrison and Paul McCartney to Mongolian throat singers. The band's fluid ability to adapt to and work with any other style of music can be credited to Moloney, whose philosophy of music was more intuitive than theoretical. "Rather than read books as musicologists and others do, I just go there and sit down with the people and play," he told Irish America unabashedly in 2003.
The ability to permeate any form of music they encountered made them household names. As musician Tim O'Brien told Irish America, "There's a joke in the traditional music world: Why did the chicken cross the road? And the answer is: to record with The Chieftains."
They played at Pope John Paul II's visit to Dublin in 1979, for a record-breaking audience of 1.35 million. By 1989, they were appointed the Republic of Ireland's music ambassadors. Moloney took that honor seriously, as it coincided with his own goals for the band. The Chieftains certainly lived up to the aspiration, even traversing language barriers in their popularity with a major fan base in Asia. While the phenomenon pleased Moloney to no end, it certainly did not surprise him; it was the large-scale realization of a long-term goal.
"When we start to play," he told the Washington Post, "people realize you don't have to be Irish to enjoy or understand Irish music, and this is the essential thing."
A man with many causes close to his heart, Moloney put his own star power and diverse network of connections to good use many times. From supporting students of traditional Irish music through scholarships and performance opportunities to honoring the long-forgotten, fatal stand of an Irish battalion in the Mexican-American war, which inspired The Chieftains' album San Patricio. Perhaps most stirring was Moloney's solo performance at Ground Zero in 2002, where he was asked to play at a memorial service for Matthew O'Mahony, a long-time fan who died in the 9/11 attacks. For Moloney, the memorial for one became a tribute to many, and he told Irish America, "As I played, the mechanics of the music disappeared and my heart went into it. I felt I saw them all – the faces, faces without images."
He is survived by his wife Rita; sister Sheila; children Aedín, Aonghus, and Padraig; and four grandchildren.