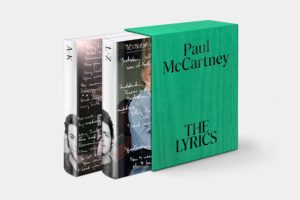 Poet Paul Muldoon is even busier than usual. Earlier this month he was in London to help launch Paul McCartney's memoir, "The Lyrics"… an instant bestseller on both sides of the Atlantic. Muldoon interviewed The Beatle for five years then edited the beautiful two volume boxed set.
Muldoon, a Pulitzer prize-winning poet and Princeton professor once again organized the Princeton Poetry Festival this past week at Princeton University.
On Tuesday, November 16, 2021 Muldoon will present his newest book of poetry, Howdie-Skelp (published by Farrar, Straus, and Giroux) at 12:00 PM on the Glucksman Ireland House YouTube channel.
A "howdie-skelp" is the slap in the face a midwife gives a newborn. It's a wake-up call. A call to action.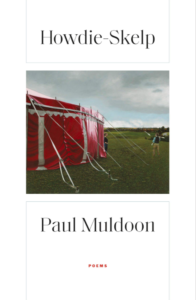 The poems in Howdie-Skelp, Paul Muldoon's new collection, include a nightmarish remake of The Waste Land, an elegy for his fellow Northern Irish poet Ciaran Carson, a heroic crown of sonnets that responds to the early days of the COVID-19 pandemic, a translation from the ninth-century Irish, and a Yeatsian sequence of ekphrastic poems that call into question the very idea of an "affront" to good taste. Muldoon is a poet who continues not only to capture but to command our attention.
Muldoon is presenting the 10th annual Tom Quinlan lecture for Glucksman Ireland House. The annual poetry event, established in 2011 by the Quinlan family in honor of Tom Quinlan, 96, a Philadelphia area teacher who taught poetry for nearly 70 years.
The lecture is given in honor of the late Seamus Heaney, who came to NYU to launch the lecture in 2011. Muldoon was a great friend and colleague of Heaney. And both were graduates of Queens University Belfast, which is also a partner in the lecture.
To learn more about Paul Muldoon visit paulmuldoonpoetry.com. Howdie-Skelp is available for purchase from Macmillan Publishers, Amazon, and Barnes & Noble.