1940 – 2021
"Mary Maher of Chicago," said Maeve Binchy, fellow Irish Times journalist and life-long friend, "had the great advantage of not knowing the sacred cows, and by the time she did know, she had enough courage not to care about them." This quote is part of an obituary that tells an incredible story.
It's the mid-60s and a young woman with roots in Killenaule, County Tipperary, who has already managed to move from the society columns to the news pages of the Chicago Tribune, is hired as a three-month probationer at the Irish Times. In her 36 years at the paper she would become the first woman editor and turn its women's page into a call to action, forcing the other Irish papers to broaden their coverage to pay attention to issues that impacted women.
As a founding member of the Irish Women's Liberation movement, she would make the personal political, lobbying to return to work after she married, and thus breaking the marriage bar which dictated that most women were fired once they got married. Similarly, she sued for parental leave.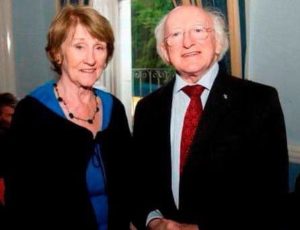 Many of the advances now taken for granted were spear-headed by Mary Maher. She was a leader in the National Union of Journalistsand the labor movement in general. Her militancy was wrapped in warmth and humor, as colleagues such as Fintan O'Toole and Seamus Martin attested to in comments about her passing. Yet, as Irish president Michael Higgins pointed out, "She tackled the barriers of exclusion for all and was an activist in the public arena."
What did Mary Maher call on within herself? I'd like to say a word for her Chicago moxie.
I first met her not in our mutual home city, but in the press holding area outside Dublin Castle during Ronald Reagan's visit to Ireland in 1984. I had a letter from Rolling Stone magazine authorizing me to cover the president's visit and the European Parliament election in Northern Ireland, and a photo ID taken at an O'Connell Street kiosk.
I remember standing in front of a gatekeeper, befuddled, trying to explain myself. Mary Maher heard my Chicago "a"s; she came over. "Let her in," she said to Mary Sheeran, press officer for the department of the Taoiseach, who was in charge of accreditation, and then led me over to meet Mary Cummins, another groundbreaking journalist. I joined a circle of the Marys under the patronage of the great Maeve Binchy.
Maeve once told me that it's wrong to think of success as a pie that's sliced, leaving smaller pieces – rather, it's a fire, with everyone throwing their own piece of turf on the blaze, making it warmer for all.
I think Mary Maher held a similar worldview, and lent some of her Irish-American let's-go-for-it confidence to the Irish women of her generation. We all wanted to write novels. Maeve had done it, stratospherically. Mary Maher found in her own family history a connection to a famous Chicago murder and wrote her own novel, The Devil's Card, as well as short stories and plays. Mary Cummins' creativity continues with the work of her daughter Daisy, and after retirement Mary Sheeran returned to her first love, music, and produced a number of CDs. And Maeve gave me the secret of being a writer: a deadline. She reminded me with postcards until I did finish my first novel, Special Intentions.
Mary Maher was the openhearted, laughing center of the group. I imagine that what I experienced was multiplied over and over in all her encounters. A generation is passing, but the fires they lit burn brightly.
Mary's sister Bonnie, whom I did meet during high school days in Chicago, has spent a lifetime advocating for women's health, and continues to do so. Mary's daughters, Maeve and Nóra; her grandchildren Níon, Kit, and Finn; and her brother Jerome all hold her legacy in their hearts.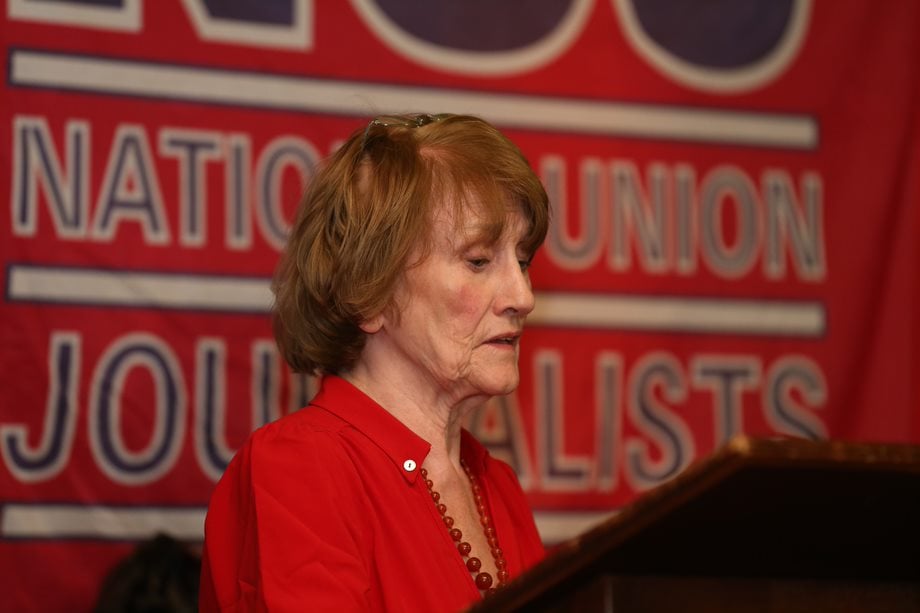 Considering Mary Maher and the other pioneering women, I'm reminded of the words of Mary MacAleese: "It is absolutely no accident that the peace and reconciliation, and indeed the economic progress that eluded us generation after generation for hundreds of years has at last come to pass in an Ireland where the talents of women are now flooding all aspects of public life." May the light Mary Maher brought to the world shine perpetually on her. Rest in peace.
Mary Maher's obituary from The Irish Times may be viewed here.