Economics and Business
Thursday, January 27, 2022 at 12:00pm EST, 5:00pm GMT
Join a panel of industry experts discussing Economics and Business challenges and opportunities facing the island of Ireland today.
Co-operation Ireland USA brings you The Elevate Series, a four part program of thought-provoking, topical themes seeks to enlighten a broad audience on the challenges and opportunities that are presenting themselves in the island of Ireland today. 
The impact of Brexit and the Covid-19 pandemic has led to uncertainty and disruption, with the potential to destabilize the peace process. However, with the typical grit and humor ingrained in the people of this unique island, the spirit of optimism and opportunity persists. The work of Co-operation Ireland continues to help lay a path forward for its young people, the Future Leaders of Ireland, North and South and the wider community.
We invite you to hear about the primary issues at hand and the opportunities ahead to elevate the island of Ireland.
The first in the series will be a one-hour presentation on Thursday, January 27, 2002 at 12:00pm EST/5:00pm GMT and will present a panels of experts discussing Economics and Business.
The Economics and Business panel includes a panel of eight distinguishes speakers representing Cooperation Ireland and organizations from the island of Ireland.
Julia McLernon | Board Member Co-operation Ireland USA – Next Gen will deliver the opening remarks for the session.
Simon MacAllister |EY Partner and Brexit Lead (Ireland), will moderate the session
The expert panel includes:
Neil Gibson | EY Ireland Chief Economist
Andrea Haughian | VP Business Development, Invest NI New York
Brian Keegan | Director of Advocacy and Voice, Chartered Accountants Ireland
Stephen Kelly | CEO, Manufacturing NI
Joe O'Neill | CEO, Belfast Harbour Commissioners
Peter Sheridan | CEO Co-operation Ireland will deliver the closing remarks for the session.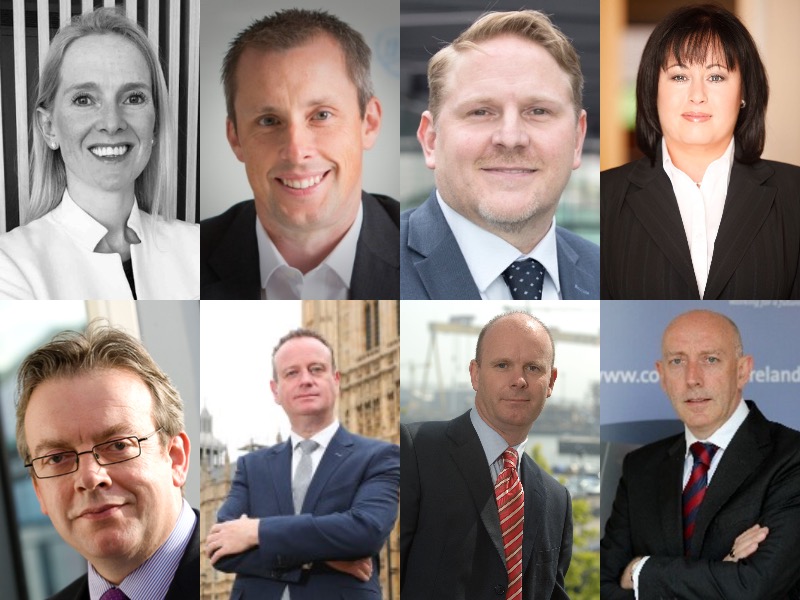 Please consider donating by texting ELEVATE to 707070 (U.S. only) or by visiting to www.pledge.to/the-elevate-series. Proceeds from text and online donations will be directed to Co-operation Ireland peace and reconciliation programs in communities across the island of Ireland. ♦