Team Ireland heading to Winter Olympics
While Ireland is set to celebrate the beginning of Spring this week, the world looks ahead to the Winter Olympics. Team USA, comprised of 233 athletes, includes 39 previous Olympic medal-winners. Among them is world-renowned snowboarder Shaun White, who, if you couldn't tell by his red hair, is of Irish descent.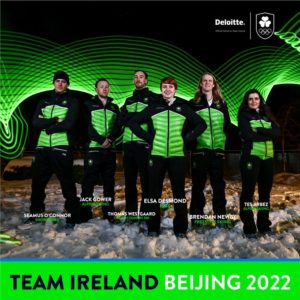 Also of Irish descent are the six athletes who have been chosen to represent Team Ireland at the 2022 Beijing Winter Olympics.
The games will begin on February 4th and will mark Ireland's eighth time competing in the Winter Olympics. Four of the Irish representatives have competed previously and two will become first-time Olympians.
Irish American Seamus O'Connor will compete in the snowboard halfpipe for the third time, having qualified for Ireland through his paternal grandparents. O'Connor was the flag bearer for Ireland at the closing ceremony at the Sochi Games in 2014 and at the opening ceremony in Pyeongchang in 2018.
Competing in alpine skiing are UK-born Jack Gower and Tess Arbez who was born in Vétraz-Monthoux in France. Both Gower and Arbez have roots in Dublin. Arbez, who can also trace her heritage to County Carlow, was the only female on Team Ireland in 2018 while Gower will celebrate his first appearance at the Olympics.
Brendan 'Bubba' Newby, competing in freestyle skiing, is the only team member born in Ireland. Newby was raised in Utah after his family relocated from County Cork.
Cross country skier Thomas Maloney Westgård was born and raised in Norway to a Norwegian father and Irish mother. Westgård's father passed away shortly after his son competed in the Pyeongchang Games.
And finally, Ireland will compete in luge for the first time ever with Elsa Desmond of the UK qualifying through her Cavan roots.
Irish Businessman Returns to Ireland After 3 Years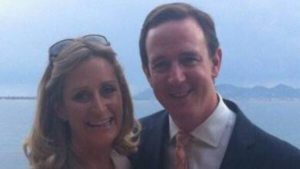 And while athletes across the globe are bound for China this week, Irish businessman Richard O'Halloran is set to finally make his way home from the country after almost three years.
Mr O'Halloran, who works in aircraft leasing, was prevented from leaving the country due to a dispute between his employer and Chinese authorities.
A deal was reached between these authorities and the Irish Department of Foreign Affairs, and also between Mr O'Halloran and his company.
Mr O'Halloran was told an exit ban was placed on his passport after he testified against the Min Jiedong, chairman and main shareholder of Dublin firm China International Aviation Leasing Service. Mr O'Halloran was the director of the company but was not suspected of any wrongdoing.
The dispute centered on Min's raising of funds from Chinese investors in a crowdfunding scheme to buy an Airbus aircraft. This predated Mr O'Halloran's employment with the company.
While Mr O'Halloran was permitted to live freely in China, he was prevented from leaving the country as Chinese authorities sought the return of investors' money in full. The company has agreed upon a monthly repayment scheme.
Mr O'Halloran is set to land in Ireland on Saturday where he will be reunited his wife and 4 young children aged 8-15.
Irish Fishermen On Strike
In other news, strike action among Irish sea fisheries continued this week as a 48-hour stoppage was implemented by Fórsa members beginning at midnight on Tuesday.
The Sea-Fisheries Protection Authority (SFPA) already saw disruptions to work last week as union members carried out a 24-hour strike in response to the findings of an independent review of the SFPA, and attempts by management to implement and impose a series of 47 recommendations without the input of the staff representatives in the agency.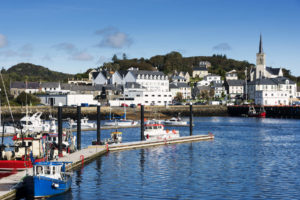 The review, carried out by Price Waterhouse Coopers, resulted in industrial action by 110 SFPA inspectors and clerical staff.
Arbitration efforts, scheduled for July 2021, were disrupted as SFPA informed the Labour Court that any outcome would require approval from the Department of Public Expenditure and Reform.
Following this collapse of industrial relations, Fórsa has confirmed SFPA management has continued to alter core working conditions and agreements unilaterally.
Speaking on behalf of Fórsa, Ian Mc Donnell said "The work stoppage could be suspended immediately if the SFPA agrees to resolve the issue on the basis of the Labour Court's request that the outcome be binding on both parties."
 Despite the stoppage union members will continue to cover in the event of a serious food safety emergency. Other exemptions include members at sea participating in European Fisheries Control Agency patrols and administering payroll duties during the stoppage, as well as named points of contact in the event of emergencies.
Controversy Over Russian Military Exercises Off Irish Coast 
Further out to sea, planned Russian naval exercises 240km off the Irish coast have caused controversy across the Emerald Isle.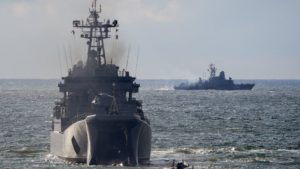 The Irish government has warned the Russian embassy in Dublin of the potential harm to rare marine life.
 Irish fishermen are planning a peaceful disruption of the exercises scheduled to take place next month.
Patrick Murphy, chief executive of the Irish South and West Fish Producers Organisation, said the livelihoods of fishermen could likely be affected as there are half a billion tons of blue whiting in the area.
Further fears include seismic shocks that could be created by missiles fired during the drills which could change the migration pattern of tuna for years.
Russian ambassador Yuri Filatov said he was unaware if missiles will be fired or whether submarines would be involved in the exercises. The Russian navy has informed Ireland's aviation authorities of the planned drills. The planned exercises will take place in international waters but within Ireland's airspace and exclusive economic zone.
While the exact nature of the planned exercises is unknown, Irish junior minister Malcolm Noonan said the drills can have "devastating consequences" for a number of whale species.
Sonar can cause significant disruption to the mammals' hearing and can "lead to permanent or even lethal injury," said Mr. Noonan.
Minister of Defence Simon Coveney said the live-fire exercise was "not welcome", but the country had no power to stop it.
Mr. Filatov described the controversy as "hugely overblown" and went on to describe the story as a "propaganda campaign" about an alleged Russian threat to Europe.
The proposed exercise comes amid rising tensions over a build-up of Russia's military forces on the Ukraine border.
Celebrate St. Brigid's Day 2022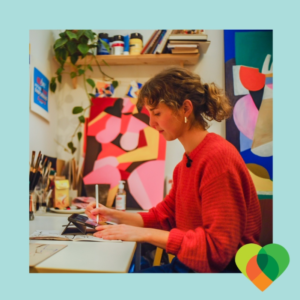 On the mainland, St Brigid's Day is set to become an official holiday in Ireland from next year but that doesn't mean you have to wait until 2023 to celebrate the occasion.
To Be Irish are hosting a series of events around the globe and across Ireland celebrating leadership, creativity, and the talent of women from Tuesday 1st of February.
There will be over 75 events, both online and in person, from the global Irish family.
In the US the New York Irish Arts Center will host a screening of a documentary made by TG4 about Brigid followed by an evening of making St. Brigid's crosses.
And down in Texas Monica McWilliams, a groundbreaking leader and campaigner for peace in Northern Ireland, will host an online discussion. The event will be held on behalf of the Northern Ireland Women's Coalition, which Ms. Williams co-founded.
Across the Atlantic in person events include a hybrid exhibition, at the Hamilton Gallery in Sligo, featuring artworks by 85 individual female artists inspired by a specially commissioned poem by Eiléan Ní Chuilleanáin entitled "St Brigid's Well".
The Angelina Foster Studio in Kildare will host the Letterpress Printmaking Workshop – Suffragettes Power of Print, a hands-on experience, where participants can channel the creativity of Brigid and learn how to create postcards with poems or words inspired by women, using vintage text on a mobile letterpress.
And in Dublin, Lord Mayor Alison Gilliland will kick off the inaugural Brigit 2022: Dublin City Celebrating Women featuring a programme of online and in-person events featuring a stellar line up including Imelda May, Felispeaks, Tolü McKay, Ivana Bacik, Rosita Sweetman, Emma Donoghue and many more!
For more information on the many online events being held worldwide please click here.
Issues Facing Undocumented Irish Still A Top Priority 
While Ireland and the United States unite to celebrate St. Brigid, the issues facing Irish immigrants in the Land of the Free has been raised once more.
A stronger advocacy for Irish and Irish-American issues is needed in D.C. said the Ancient Order of Hibernians (AOH) this week.
The Irish Department of Foreign Affairs has insisted that addressing the situation facing undocumented Irish citizens in the US has remained a top priority however the topic has taken a backseat over the past two years as the country prioritized Covid-19 response efforts.
Former Irish politician John Deasy has been appointed by the AOH as the organization's director of government affairs for both D.C. and Ireland.
Mr Deasy was previously retained by the AOH to lobby for Irish access to the E3 visa program in the US. 
"We need to do more to help Irish people looking to work in the US, they're finding it increasingly hard to get a work visa, even when they've a company willing to sponsor them," Mr Deasy told The Irish Times.
"During his St Patrick's Day virtual visit last year, the Taoiseach raised the matter directly with President Biden," said a spokesman for Ireland's Department of Foreign Affairs
Immigration issues have been a significant part of President Biden's presidential platform and shortly after his inauguration he proposed the US Citizenship Act of 2021.
President Biden will host his first in-person St. Patrick's Day meeting with Taoiseach Micheál Martin in a few weeks.
Irish Langauge Film To Open Dublin Film Festival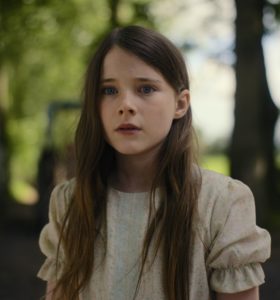 From bowls of shamrocks to our native tongue, an Irish language film will open the 20th Virgin Media Dublin Film Festival next month.
The film, An Cailín Ciúin which translate to A Quiet Girl, is the directorial debut of Colm Bairéad who festival director Gráinne Humphreys has praised as "a dazzling new talent."
The film, set in 1981 in rural Ireland, is a coming-of-age story about a girl who moves out of her dysfunctional family home to live with foster parents over the summer.
Also debuting is Irish director Kate Dolan's new creepy and unsettling psychological thriller, You Are Not My Mother, which previously featured at the Toronto International Film Festival.
The full programme of over 60 films will be announced on February 2 and tickets will be made available on the same date. The festival, held from February 23 – March 6, is being planned as an in-person event. Visit the DIFF website for further details.
Bloody Sunday Commemorations Take Place
This Sunday marks the 50th anniversary of Bloody Sunday and the city of Derry have organized a series of events and memorials to honour the innocent lives lost that day.
Families of the victims will take part in a walk of remembrance from the Creggan shops to the Bloody Sunday memorial where a wreath-laying ceremony will take place.
There will be a commemorative event at Guildhall Square called Beyond the Silence. The event will take place with a limited audience and will be livestreamed. President Higgins will deliver a recorded message at the event.
Beyond the silence will be hosted by actor Adrian Dunbar and will feature live music and perfromances as well as tributes to the victims.
Guildhall Square will observe a moment of silence at the precise time when 50 years earlier paratroopers opened fire on unarmed civil rights marchers in the Bogside.
The 2022 Bloody Sunday Memorial Lecture will be delivered at Guildhall on Saturday by Jeremy Corbyn, a long time supporter of the Bloody Sunday families.
Please click here for a detailed schedule of commemorative events.♦