Covid Restrictions lifted in Ireland
After what can only be described as a trying few weeks for Ireland, from a significant surge in Covid cases during the festive period to national outrage over a brutal murder in broad daylight, the government has announced an easing of restrictions beginning this weekend.
Taoiseach Micheál Martin said the lifting of restrictions, including hospitality curfews, capacity restrictions and social distancing, is based on the recommendation of the National Public Health Emergency Team (Nphet).
Nphet have advised restrictions to be lifted once "there isn't a public health rationale to keep [them] in place."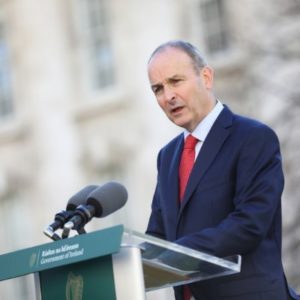 Mask wearing will continue to be in effect until February 28 while pandemic unemployment payments (PUP) will be closed to new applicants as of January 22.
Curfews in the hospitality sector have also been lifted and nightclubs have reopened.
If capacity restrictions are lifted it will be up to the relevant organizations to decide how to manage crowds. Up to 50,000 people could attend the Aviva Stadium as Ireland take on Wales in the Six Nations on February 5.
Meanwhile, schoolchildren will continue to wear masks in classrooms as the Department of Education focus on ensuring sufficient ventilation in schools across the country.
Ireland has increased ICU capacity by 20% since the beginning of the pandemic. Tánaiste Leo Varadkar has said due to the unpredictable nature of the virus the health sector will need "to continue to build on some of the changes that we have made during the course of the last two years."
Covid vaccination passes may still be required until March.
NYC Memorial Run for Ashling Murphy
And on this side of the Atlantic, a memorial run has been organized for Ashling Murphy in Central Park this weekend. Ashling was assaulted and murdered in Tullamore, County Offaly last week as she went for a run along the Grand Canal.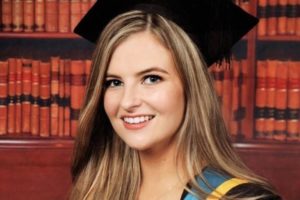 The 4 miles at 4pm run/walk is being organized by Mayo natives Amy Brett and Sarah Cosgrave along with Niamh Reilly from County Louth. All proceeds will be donated to Women's Aid Ireland.
The event will begin at the Boat House in Central Park with participants gathering at Avoca at 1678 1st Avenue afterwards for refreshments and a raffle.
The Aisling Irish Community Center, which held a candlelit vigil for Ashling last week, are helping support the event alongside The Irish Diaspora Center in Philadelphia who have organized a free bus for those participating.
Vigils were also held across Ireland as the public reeled over yet another violent attack on a woman. This week marked the one-year anniversary of the fatal attack on Urantsetseg 'Urnaa' Tserendorj in Dublin city centre.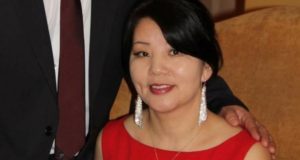 A man has been arrested in relation to Ashling's murder and is currently awaiting to appear before court.
Ashling Murphy was laid to rest on Tuesday. An online book of condolences is available here.
New RTÉ Washington Correspondent
In other news, RTÉ has announced Sean Whelan as its new Washington Correspondent.
Mr. Whelan has held the position of London Correspondent for the past three years and will take over from Brian O'Donovan next month.
Mr. O'Donovan will begin a new role as RTÉ's Work and Technology Correspondent.
Speaking about his new position, Mr. Whelan said, "I'm really looking forward to this posting: US politics and society is always fascinating but is particularly so right now."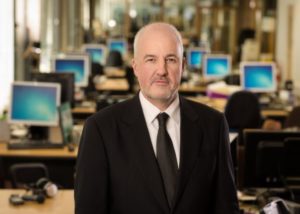 "Ireland is literally hardwired into the US economy, so we need to keep an eye on that, and of course, the US role in world affairs is a vital one. The international security environment right now is challenging to say the least – no better place to observe it from than Washington DC, so I suspect I'm going to be busy!"
Mr. Whelan has worked for the state broadcaster since 1991 and after joining the foreign desk in 1994 he has covered a vast number of international stories including the war in Bosnia and the war in Kosovo, the attempted impeachment of Bill Clinton in Washington, the return of Hong Kong to China and the election of new Labour in the UK.
As London Correspondent he extensively covered everything from Brexit to Covid-19 in the UK.
US Ambassador to Ireland Sworn In
Also celebrating a new job is Massachusetts House Majority Leader Claire Cronin who was sworn in as US Ambassador-Designate to Ireland this week. During a formal session in the House chamber Ms. Cronin's letter of resignation was read aloud in which she described a "sense of wistfulness" at leaving her current position but also "enthusiasm" to represent her country on the Emerald Isle.
Ms. Cronin spoke of her Irish roots during her testimonial before the US Senate's Foreign Relations Committee in September. "When my grandfather left Donegal for the promise that America held, I can't help but wonder what he would have thought if he knew his granddaughter would one day be testifying before this esteemed committee as the nominee to be the US Ambassador to Ireland."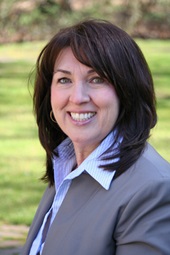 The testimonial highlighted the role the of the Irish people in the formation of The Land of the Free.
"The Irish first arrived on our shores before the founding of our nation. Their significant contributions, sacrifice, and hard work helped define the American spirit and shape our success today," Ms. Cronin said. "Over 30 million Americans claim Irish heritage. The historical, cultural, and economic ties between the United States and Ireland are undeniable and will forever unite our countries."
Derry Marks 50 Years Since Bloody Sunday
Next weekend marks the 50th anniversary of Bloody Sunday in Derry. The city will host a series of events and memorials this week to commemorate the dark day in Irish history which saw British soldiers open fire on 26 unarmed civilians.
The Relatives for Justice (RFJ) are launching a project called The Remembering Quilt at Rath Mór Centre on Monday. Families bereaved because of the conflict made a square in honor of their loved one and the quilts will be displayed throughout the week.
On Tuesday, the In Their Footsteps exhibition will open at Cultúrlann Uí Chanáin. It will display shoes donated by bereaved families from across Ireland. Darach MacDonald's poetic examination of Partition and the border will also be launched at the same venue.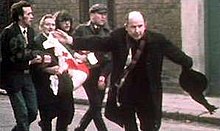 Online events will also take place including discussions with bereaved families and victims of The Troubles.
The annual anniversary mass will be held at St Mary's Chruch, Creggan on Friday at 7.30pm. All are welcome in accordance with Covid restrictions.
The Nerve Centre will host a screening of 'Ultraviolence' on Saturday, while Cultúrlann Uí Chanáin will host 'From Civil Rights To Language Rights' which features personal accounts of Bloody Sunday.
Jeremy Corbyn will deliver the annual Bloody Sunday lecture at the Guildhall on Saturday.
And on the Sunday, the 50th anniversary, the families of the 14 boys and men who lost their lives will gather for a Walk of Remembrance followed by a memorial service and wreath laying ceremony at the Bloody Sunday Monument at 11am.
'Beyond The Silence', a public event at Guildhall Square, will take place at 4pm.
Dublin to host Tradfest
And finally, Dublin will host Tradfest Temple Bar which is set to begin this Wednesday. The five-day affair will see trad musicians playing venues along the famous cobblestone streets and across the city centre.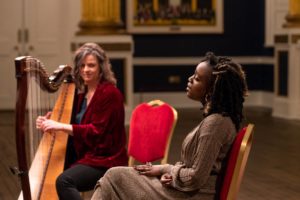 Acts include The Dublin Legends, Ralph Mc Tell, Stockton's Wing. Thomas Mc Carty and many more. If you find yourself in Ireland's capital and wish to attend tickets are available here.
Attendees are advised to research the Covid restrictions of the individual venue ahead of the event.♦