Ireland Reacts to Russian Invasion of Ukraine
This week began with news of COVID restrictions being lifted in many European countries, however, overnight, the headlines were dominated with a new story. Russia has invaded Ukraine.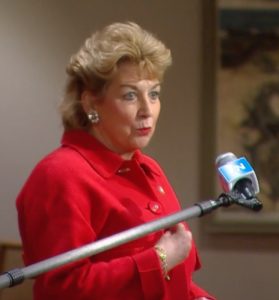 Speaking ahead of the invasion, Ireland's representative to the U.N. has called for a diplomatic solution to the crisis. Speaking at an emergency meeting of the U.N. Security Council, ambassador Geraldine Byrne Nason said "We have the responsibility to work to resolve this conflict, rather than yield to a grim new chapter, which will inflict further misery on Ukraine and its people."
Ms. Byrne Nason said the Council "need to demonstrate our faith in the value of diplomacy tonight." You can watch her full statement here.
This belief was echoed by the Irish government which branded Russia's recognition of two separatist Ukrainian regions as a "blatant violation" of Ukraine's territorial integrity.
Taoiseach Micheál Martin has said Ireland will stand in solidarity with Ukraine, while Foreign Affairs Minister Simon Coveney announced Dublin would support additional E.U. sanctions on Russia in response to Putin's actions.
On Thursday, Irish Minister for Justice Helen McEntee announced an immediate waiving of visa requirements for Ukraine nationals seeking refuge. Until this week, Ireland was the only E.U. state which applied visa restrictions on Ukrainians.
The move comes as the Irish embassy in Kyiv, Ukraine's capital, was closed and staff were moved to a secure location. The Irish Department of Foreign Affairs advised all Irish citizens in Ukraine to shelter in a secure place and consider leaving if safe to do so.
Martial law has been declared in Ukraine and the country's airspace is closed.
Earlier this week, the Irish government expedited plans for families with newborn surrogate babies to immediately leave Ukraine.
Ukraine is considered a popular country for surrogacy given its swift IVF process.
Parents were given emergency travel documentation rather than having to travel to Kyiv to apply for their newborn child's travel documents.
While official sanctions are set to be placed upon Russia by both the United States and E.U., UEFA announced the Champions League Final would be moved from Saint Petersburg to Paris. Russia has also been removed from participation in the Eurovision song contest.
Dublin City University announced the cancellation of the Royal Moscow Ballet's performance of Swan Lake which was set to take place on Friday night. The ballet company has toured Ireland annually for the past 10 years.
"Pioneer of Grunge" Mark Lanegan Dies Aged 57
In other news, Mark Lanegan, singer for Screaming Trees and Queens of the Stone Age, passed away this week at his home in Killarney, Co. Kerry.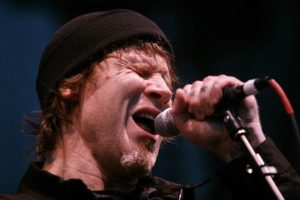 The 57-year-old was considered enjoyed a successful career after playing a vital role in the early Seattle grunge scene in the 80s.
Dubbed a "pioneer of grunge" by Rolling Stone, Lanegan started out as a drummer in the Screaming Trees, which he founded in 1984. However, he claimed he was so inept he had to become a lead singer.
The Trees released their first album in 1986 and had hits such as "Nearly Lost You" and "All I Know" which were a fusion of heavy metal and punk rock which would later be dubbed grunge.
Throughout the band's seven-album career, Lanegan also produced solo music. He went on to earn two Grammy nominations with Queens of the Stone Age in 2002 and 2003.
Lanegan befriended and collaborated with many musical talents including Kurt Cobain, Isobel Campbell, Greg Dulli and Chris Cornell.
In recent years, he had produced a podcast where he talked extensively about the humbling experience of interacting with fans and hearing the effect his music had on them. He also released a memoir entitled "Sing Backwards and Weep: A Memoir." In this book he discussed his family, of Irish descent, and his journey from rock star to a homeless heroin addict.
A second book "Devil in a Coma", released in December, chronicled an early diagnosis of COVID which left him in hospital for months.
Lanegan's management team announced his death via a statement on the singer's Twitter account.
"Our beloved friend Mark Lanegan passed away this morning at his home in Killarney, Ireland. A beloved signer, songwriter, author and musician he was 57 and is survived by his wife Shelley. No other information is available at this time. We ask Please respect the family privacy."
The trail-blazing singer has been remembered by fellow titans of industry.
Guns N'Roses bassist Duff McKagan paid tribute to his friend, saying "he was such a good man, and friend to my family. RIP Mark Lanegan."
David Grohl recalled Lanegan's talent in his tribute. "If he sang about pain, you believed it," said the Foo Fighters frontman, "and if he sang about love, you believed it."
Lanegan's former bandmate in Screaming Trees, Mark Pickerel, wrote, "May you truly Rest In Peace Big Brother." Pickerel posted Lanegan's cover of Brook Benton's I'll Take Care Of You, captioning it "I hope the angles are taking care of you today."
Irish Housing Crisis Continues To Escalate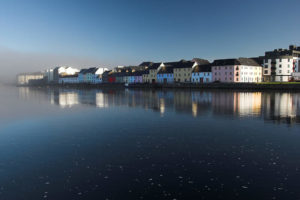 In Ireland, the housing crisis continues to worsen as an Irish Independent analysis showed the country's 10 biggest private landlords own almost 17,000 houses and apartments between them.
The properties are estimated to be worth close to €8bn, with a vast majority located in the Dublin area. Other popular areas include Galway and Cork city.
The analysis did not include US-owned investors such as property giant Hines. Last November, Hines was granted permission to construct almost 1,600 build-to-rent apartments at a €600m development on the northside of Dublin.
The decision was met with protests from the publicly, most notably Sinn Féin leader Mary Lou McDonald who claimed it would further exacerbate the housing crisis.
While Irish-owned players have established a sizeable presence in the rental market. Ireland has also seen significant investment from the U.S., Germany and the Netherlands.
Investors have been blamed for the housing crisis and spirally rents, dubbed "cuckoo funds" as they prevent first-time buyers from being able to get a foot on the property ladder.
COVID Restrictions in Ireland Lifted
Ireland announced the removal of remaining COVID restrictions beginning Monday February 28th. The move comes as British Prime Minister Boris Johnson announced the UK would begin its "Living with Covid" phase just one day after the Queen tested positive for the virus.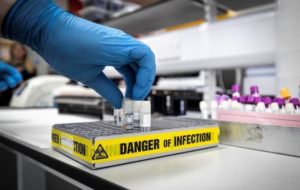 While Northern Ireland will see no change in cost to COVID testing, the Republic will oversee an entire overhaul of current procedures. Most walk-in test centers are said to begin closing from Monday and tests will no longer be offered to those under the age of 55 who are considered to be in good health.
PCR tests are expected to cost a minimum of 60 throughout the country as of next week.
Those exhibiting symptoms of the virus are now only required to seek testing if they fulfill one of the following requirements:
Are 55 or older and have not received a booster
Have a high-risk medical condition
Are immunocompromised
Live in the same household or provide care and support to someone who is immunocompromised
Are pregnant
It was also announced this month that passengers entering Ireland would have to provide proof of a booster dose if more than 270 days have passed since their initial dose.
Irish Ministers Head Stateside for St. Patrick's Day
As travel restrictions continue adapt to the "new normal", Ireland has announced Taoiseach Micheál Martin will visit London before making his way to Washington D.C. for the return of the annual St. Patrick's Day visit.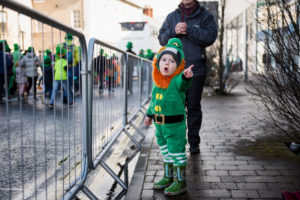 Mr. Martin is set to take part in a busy schedule of meetings with the Irish community and British leaders, alongside his host Mayor of London Sadiq Khan. He will then travel to the U.S. for a face-to-face meeting with President Biden.
Tánaiste Leo Varadkar will visit Colombia and Chile to celebrate the holiday.
Also visiting the U.S. is Minister Eamon Ryan (New York), Minister Roderic O'Gorman (New York, Philadelphia), Minister Helen McEntee (Savannah), Minister Stephen Donnelly (Austin), Minister Jack Chambers (LA), Minister Patrick O'Donovan (Chicago).
Irish Attorney General Paul Gallagher will also be in attendance in Washington DC for the first in-person St. Patrick's Day event since 2020. Then-Taoiseach Leo Varadkar was in attendance at the White House the week the United States began to enter COVID lockdown.
Irish Sports News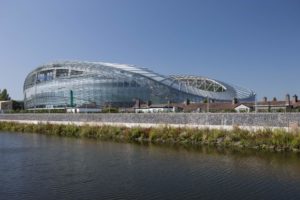 And in sports news, Ireland will face Italy in the next round of the Six Nations, after a loss to France two weeks ago.
The match will take place at Aviva Stadium, with the home-side looking to redeem themselves after their defeat left France favorites to take home the cup.
Key player Johnny Sexton returns to the bench after injury while James Lowe returns to the quad for an immediate place in the starting line-up. Meanwhile, Irish fans and pundits alike have been impressed with Mack Hansen who has made an impressive start to his Test career.
And in GAA news, the Allianz league continues this weekend as Ulster rivals Donegal and Tyrone meet ahead of a packed Sunday which seeks to answer the question: will Dublin continue their losing streak or rally in an effort to avoid relegation?
In other GAA news, the association is set to make a firm pledge towards integrating with the Ladies Gaelic Football (LGFA) and Camogie Associations (CA) at Congress on Saturday 26th.
The motion calling for the amalgamation of the organizations is set to receive resounding endorsement.♦