Her first seal of office needed to have the word "his" crossed out and replaced by "hers" in pen as she was the first female to hold a municipal court appointment in the US.
From Irish immigrant working as a child minder to becoming the first woman judge of a municipal court in the United States, was the unique and outstanding achievement of Mary O'Toole. Born in Ireland, a small townland near Hacketstown, County Carlow in 1874, July 2021 marked the 100th anniversary of her appointment to the bench in the District of Columbia by President Warren G. Harding on July 21,1921.
Mary, the fifth of Nicholas and Bridget O'Toole's 12 children, was raised on a small farm which she described as "a terrible struggle, even with the improved conditions, as a result of the Land League"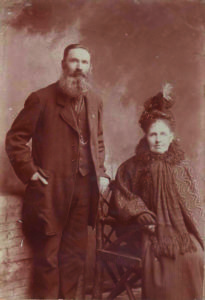 She left for the U.S. in 1891 with her aunt (her mother's sister) and her husband, a prosperous couple, who had made a return visit to the family homestead in 1892. Her first job as a child minder in New York was with Dr. Sam Mitchell and his wife in the suburb of Cornell. "At night I attended business school and studied stenography. I got little encouragement from the Mitchells and other friends," she observed years later.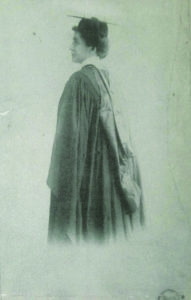 Her path into the male-dominated legal system came after two years with the not much-loved Mitchells. "One day the county judge sent to the school for a stenographer. Fortunately, I was considered the best qualified. I was sent to his office and he employed me. While I was in his office, I met Judge Munroe Wheeler, who had watched my work and offered me a better salary. He later appointed me official court reporter at a [yearly] salary of $1,200, which I considered munificent."
Judge Wheeler encouraged Mary to read law books instead of Shakespeare or Thomas Moore, which she enjoyed, and that was the beginning of her law studies. When Judge Wheeler retired he presented her with the contents of his law library.
"Judge Wheeler was interested in me because his grandfather Captain Silas Wheeler [who fought in the American Revolution] was captured by the British [on the high seas]and imprisoned in Tralee. He was aided in his escape from Ireland by the Irish patriot Henry Grattan." They shared common ground. Mary's father, Nicholas, served time in prison for his activities during the Land League rent campaign. Her mother and the children were evicted and lived in a disused mill during the 15 months before her husband's release and their return to the family home.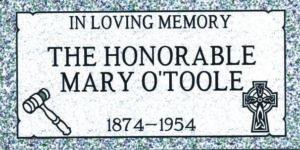 In an interview with the Brooklyn Eagle, in 1931, Mary spoke of the difficulties she faced in being a woman, Irish and a Catholic. A friend explained to her: "When your name was discussed for the position, a senior judge, and a warm friend of President Harding, paced up and down the floor of the White House and protested that if a woman were appointed it would be an affront to the dignity of the judiciary." The estimable Victorian Judge went suddenly to his final tribunal (he died) and "Molly" O'Toole's host of influential friends rallied to her support. One of those friends was Glenn Hammond Curtiss a pioneer of American aviation, for whom Mary was a part-time secretary during her college years. She was later reappointed to the bench by Presidents Calvin Coolidge and Herbert Hoover.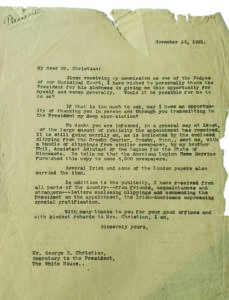 Following her attendance at a meeting of the American Bar Association in London in 1924, Mary returned to Hacketstown for a month-long stay. She had a formal meeting with members of Carlow County Council of which her father had been a member and her brother, Nicholas, was a sitting member. She proudly recalled: "The Irish Attorney General was a schoolmate of one of my brothers. Through him I was introduced to the Chief Justice who honored me by asking me to sit with the judges at the speakers' table at a banquet."
Mary was a keen activist for women's rights and was a member of some ten organizations dealing with women's affairs, legal societies and political and theatrical groups.
In 1932, following 15 years of service, Mary retired from the bench. Four years later she suffered a stroke and spent the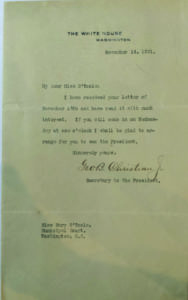 last 14 years of her life hospitalized. She died, unmarried, on July 24, 1954, aged 80. In the following 67 years her grave remained unmarked. In 2021, following fundraising initatives among Mary's extended family in Ireland and the U.S., a grave marker was ordered and erected over her resting place in Mount Olivet Cemetery in Washington, D.C., on the anniversary of her first judicial appointment. ♦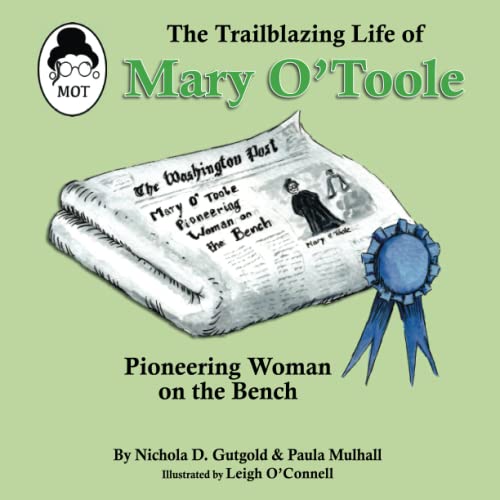 Editor's Note:
Paula Mulhall and Nichola D. Gutgold have since published a children's book
The Trailblazing Life of Mary O'Toole: Pioneering Woman on the Bench
, illustrated by Leigh O'Connell. The book is
now available to order on Mulhall's website
and will be available on
Amazon
on April 1, 2023, starting at $12.99