Kerry Town Named Among Europe's Most Beautiful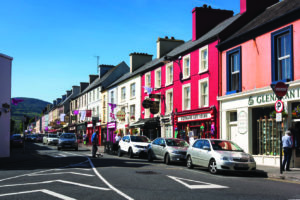 The scenic village of Kenmare, nestled on the Kerry coastline, has been named by CNN Travel as one of the most beautiful towns in Europe.
Surrounded by sea and mountains, including Ireland's tallest, the MacGillycuddy's Reeks, Kenmare also lies in close proximity to the breathtaking Killarney National Park.
CNN Travel explained: "This is in the middle of some of Ireland's best loved areas – it's on the Wild Atlantic Way, between the Ring of Kerry and the Ring of Beara. Kenmare is known for its food, and for its views – with grand mountains rearing up behind the pristine bay."
Often referred to as "the jewel in the Ring of Kerry" the beautiful town of Kenmare is well worth a visit.
St. Brigid's Day Set To Be New Irish Bank Holiday
St. Brigid's Day is set to become Ireland's 10th bank holiday, beginning in 2023. The holiday will be celebrated on the Monday which falls closest to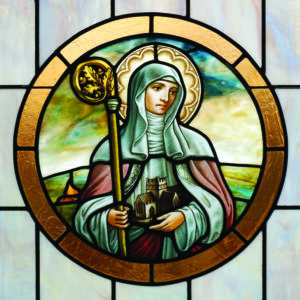 February 1st, Ireland's first day of spring.
The introduction of a new bank holiday was promoted as a thank you to Irish frontline workers who were essential throughout the Covid-19 pandemic.
It had been hinted that the celebration could be a one-off affair rather than an annual event. This suggestion was not met kindly by the Irish public, especially essential workers, most of whom are required to work during bank holidays.
Even with 10 annual bank holidays, Ireland is still behind the European average of 12. St.
Brigid is celebrated on the Emerald Isle for nurturing the land after harsh winters as well as her messages of peace and justice. Senator Fiona O'Loughlin recently spoke at the Seanad, calling St. Brigid "the Greta Thunberg for our generation."
"She was a keen environmentalist who nurtured the land and physicians. She was an incredible role model. She really was the first feminist we had."
Other suggestions for a new bank holiday included the American tradition of Thanksgiving as well as making St. Patrick's Day into a four-day weekend.
Taoiseach Micheál Martin has confimed that the back holiday will take place on the first Monday closest to February 1st.
Belfast Awarded Unesco City Of Music Title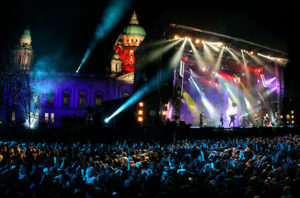 Belfast has been awarded the coveted UNESCO (United Nations Educational Scientific and Cultural Organization) City of Music status, becoming the only city on the Emerald Isle to receive the honor.
Fifty-nine cities were chosen to form the prestigious UNESCO Creative Cities Network, including two other UK destinations, Liverpool and Glasgow. Belfast home-grown musicians Gary Lightbody of Snow Patrol and Emmy-nominated composer Hannah Peel have been appointed official Belfast Music patrons.
As part of UNESCO's City of Music program and the wider Creative Cities Network, Belfast will deliver a series of major music events over the next few years. The events will aim to build an infrastructure to further support music creators as well as seeing music woven into public spaces in Belfast.
As a sister city of Nashville, Belfast has been nurturing Northern Ireland's musical talents for decades, including The Undertones, Van Morrison as well as new talent from the likes of Two Door Cinema Club, Foy Vance and Ryan McMullen.
The capital of Northern Ireland also plays host to various live music events, including the MTV European Music Awards in 2011. It also offers various music-inspired tours and experiences such as the Belfast Traditional Music Trail, the Oh Yeah Music Centre, the Eastside and a self-guided Van Morrison Trail.
Ireland Reacts To Russian Invasion Of Ukraine
The Russian invasion of Ukraine caused anger and disgust across the world, and the Irish government was quick to respond by immediately closing its airspace to all Russian planes.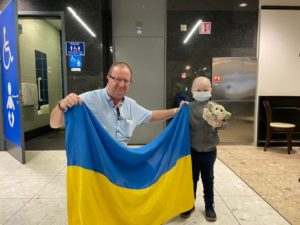 It branded Russia's recognition of two separatist Ukrainian regions as a "blatant violation" of Ukraine's territorial integrity, and announced it was waiving visa requirements for Ukrainian nationals seeking refuge.
Among the 1,800 who thus far have come to Ireland, is Leonid Shapoval, a five-year-old Ukrainian boy with Leukemia. Leonid's family were helped by TD Michael Collins, who liaised with the Department of Foreign Affairs to ensure their swift arrival in Ireland after crossing the Polish border.
Leonid, who had been due to undergo a final round of chemotherapy in Kyiv before receiving a bone marrow transplant, had been advised to flee the country by his doctor. "The doctor gave Yana [Leonid's mother] all Leonid's documents and said 'run, just run. There is no way he is going to get any more treatment. We have to send him home. Because of war, we don't know what's going to happen'," the boy's grandaunt Victoria Walden told RTÉ News.
The family have learned the hospital where Leonid was receiving chemotherapy treatment in Kyiv has since been bombed by Russian forces.
Meanwhile, an Irish medical student has managed to evacuate the northeastern city of Sumy, located 30 miles from the Russian border. At the time of writing, 19-year-old Racheal Diyaolu from Co. Carlow has managed to successfully evacuate the campus, with the help of two Scottish men whom her family had been in communication with. The group hope to cross the Polish border, a journey which will take up to 30 hours.
The Irish government has expedited plans for families with newborn surrogate babies to immediately leave Ukraine. The country is considered a popular choice for those seeking surrogacy given its swift IVF process.
Parents were given emergency travel documentation rather than having to travel to Kyiv to apply for their newborn child's travel documents. Around 20 Irish families are currently awaiting the birth of a child via a Ukrainian surrogate.
President Michael D. Higgins called the Russian invasion "unacceptable and immoral" and stated: "This violence must stop. Troops must be withdrawn by Russia. The rise of militarism must end. Full humanitarian access must be given to all civilians in need. Every glimmer of hope through diplomacy must be seized."
Irish Aid Worker Talks To Taliban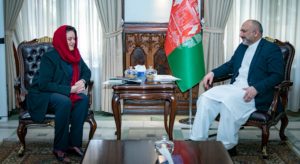 Leader of the World Food Programme in Afghanistan, Mary Ellen McGroarty from Co. Donegal spoke about the organization's work under the Taliban regime in an interview with PBS late last year. While many NGO's made the decision to leave Afghanistan when the Taliban took over in August 2021, Mary Ellen was among the few aide workers from organizations who made the decision to stay.
"[The Taliban] are not a homogenous group," McGroarty told PBS News. "We have to engage with them. We need access to the people in need. It's based on the humanitarian principles of impartiality, neutrality, operational independence and, of course, humanity."
McGroarty said while the Taliban "are facilitating the access" the future remains uncertain. "We are not sure how it's going to go going forward."
Taliban Spokesman Zabihullah Mujahid spoke to PBS News about the group's relationship with humanitarian workers. "We are in touch with international NGOs," said Mujahid through translators. "We attracted their assistance, and lots of aid had arrived. And it is being distributed transparently."
14 million Afghans face famine as a result of the country's economic collapse. A major issue impeding support for the country is sanctions against the Taliban, who are still considered a terrorist group by most governments around the world.
"The humanitarian funding comes -– directly to organizations like WFP, FAO, UNICEF. So, we work directly with the communities. We work with a whole host of NGOs to get aid directly out to the people," McGroarty told PBS News. "We don't go through the authorities. And I think it's important for the international community to remember that you can support the humanitarian effort, which must come now, independently of the politics."
Speaking to the Irish Times ahead of the U.S. military's official withdrawal from Afghanistan, McGroarty said "Our priority is to deliver safely to the people and make sure our staff are safe."♦