Irish America's Róisín Chapman talks to Distiller Eva O'Doherty, who works at a micro-distillery in Midleton, Co. Cork, where she oversees pot (whiskey) and gin distillation. The Meath native also manages fermentation, distillation, and maturation at the location.
Eva, 24, began to notice the rising popularity of fermented drinks such as kombucha while studying food innovation at TU Dublin. She became fascinated with the creative process of distilling and "jumped at the chance" to study brewing and distilling in her final years of college.
During her college placement, Eva helped Irish Distillers carry out trial distillations for what would eventually become the Method & Madness range, which will launch in U.S. on May 1. After her first tour of the Midleton distillery, Eva said she "knew it was where she wanted to be" and described wanting to "bottle" the energy of the place. It wasn't long before Eva returned to the distillery after graduating from college with a "Best Student" award in brewing and distilling.
Now working full-time at the distillery, Eva talks about her job
What can you tell me about Method & Madness and the Midleton micro-distillery?
The reason the micro-distillery came about was that our main distillery is so busy making our premium brands such as Redbreast, Jameson, and Powers, that when it comes to innovation, they don't have the time, and if you don't innovate your brand can remain stagnant, so the micro-distillery was born. It is where we can push the Irish whiskey category forward and come up with new styles, new innovations, such as the new Method & Madness range.
The micro-distillery was built in 2015 and up and running in 2016. It's like a playground for distillers and apprentice distillers to really learn the art of distillation. Because in the micro-distillery, everything is manually operated. Whereas in the main distillery we rely heavily on automation, in the micro-distillery you're relying on having the correct process and routine set up. You are really relying on your senses.
It's a great learning facility. You learn very quickly if you're doing things right but also if you're doing things wrong.  
Tell me more about Method & Madness.
So Method & Madness was born out of the ethos of the micro-distillery. So, it's all trial and error. It's all innovation and experimentation. The whole meaning behind Method & Madness comes from the Shakespearean quote, "Although there be madness, there be method in it." It's from the Hamlet. So again, it represents everything as trial and error. It merges innovative ideas with the tradition that you'd have from the likes of your masters.
Here in Midleton, we have great teams in different areas. I'd work very closely with Kevin O'Gorman, our master distiller, and distiller Katherine Condon, who is my manager. And then there's Ger Buckely, who's a fifth-generation cooper, Carol Quinn, our archivist, and our blenders, DJ and Billy. They're all masters in their trade, and we take their knowledge and experience and merge it with what myself and our incoming graduate distillers and bring to the table. And then we kind of run with that and do some trials and try some weird wacky things.
That's kind of like the whole purpose of the Method & Madness range. It's a great brand to be part of. We're very proud of it. It's pushing those boundaries in terms of innovation and really driving that category forward and trying to do world firsts and come up with something that hasn't been done before.
So much detail goes into the brand. Even if you look at, say, the bottles that the whiskey is in, you'll see on one side of the bottle there are wavy lines, and on the other side will be straight lines, horizontal lines. So those straight lines represent your method, like everything going to plan, and then on the wavy side, on the alternative, is like your madness. It's merging the two of them together. I love that juxtaposition that's there, even like down to a bottling. It's incredible.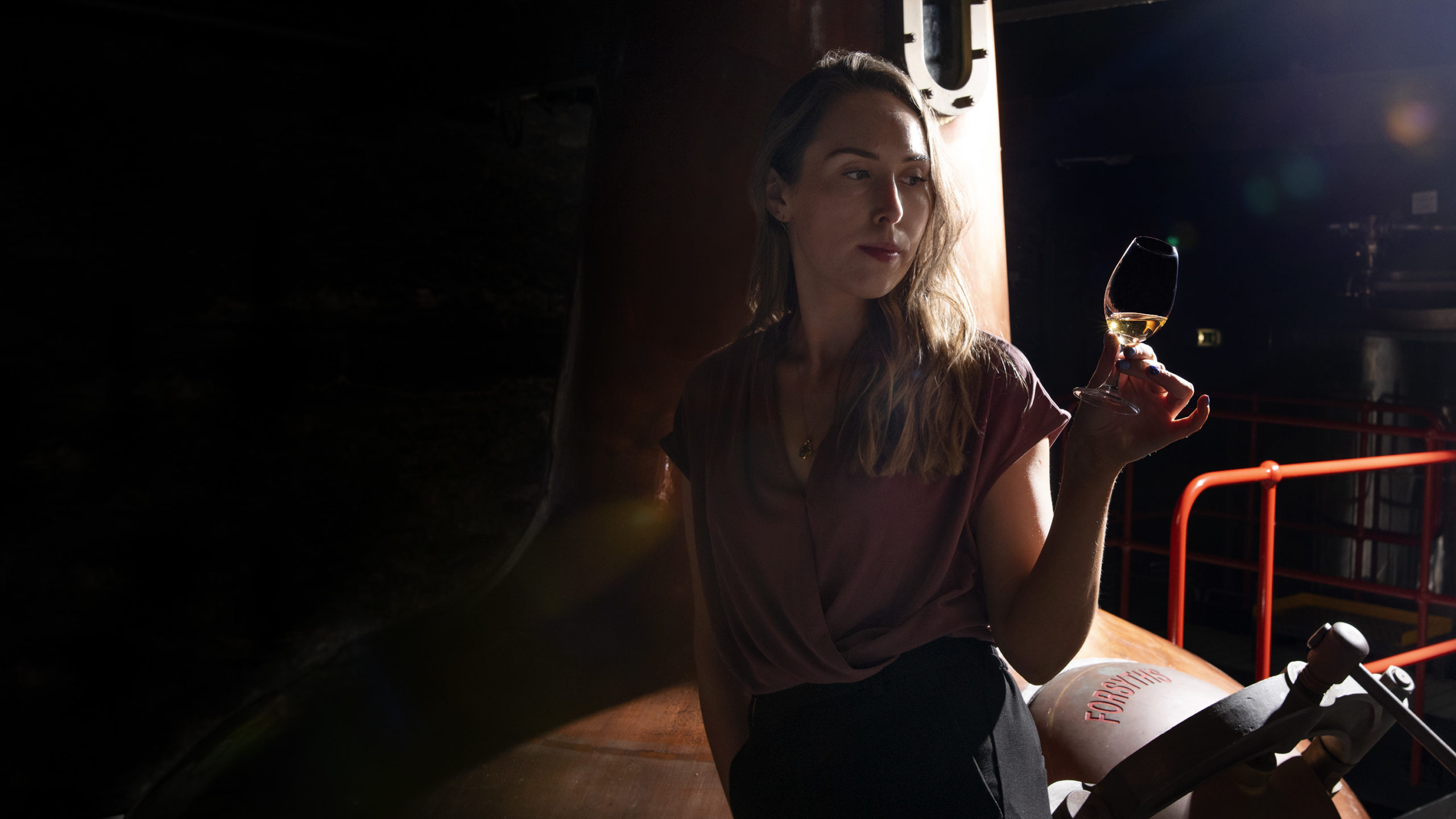 I noticed when I was researching the distillery that it has a predominantly female-driven history, was that enticing to you? I know you did your college placement there.
The placement is how I ended up here in Middleton. Obviously, I'm not from Cork. I went to TUD (Technological University Dublin) in Dublin, and I was studying food innovation. It was basically like food science, but it was more like developing a product to put it out to the market. We had the whole legal side as well, and the business side so that you could develop a new product and bring it to market.
Then in our third year – there's basically kind of like a race on in Ireland to do a course of brewing and distilling. Because before this, you had to go over to Scotland to Heriot-Watt to do a master's. There was none of its kind in Ireland. So, there was a race on between Carlow IT and TUD. Carlow IT has a four-year course, whereas TUD wanted to have the first graduates. So, they basically lumped on a four-year course onto our final two years. To say it was intense was an understatement. But my God, it was well worth it.
And it was heavily industry-driven and based. So, the likes of Irish Distillers and Diageo, which is Guinness in Dublin, and a few microbreweries and distilleries around Ireland, had a huge input into the development of the course because, at the end of the day, they want staff coming in that they feel will hit all these targets for them.
I came down here in April 2018, and I was working underneath Brian Nation, our old master distiller at the time, and I was basically helping him to develop the Method & Madness chain. I carried out all the trial distillations for them. I was basically coming up with a recipe, doing loads of sensory analysis as well, and adjusting the distillation so the cuts and the times, the reflux just to get it spot on.
Henry was the distiller at the time at the micro-distillery. But the funny thing is, to date, he's been the only male distiller that's been in the micro. Everyone else has been female. So even after him, when I came back full time, it was Larissa Marrichi. I can't speak highly enough of her. I learned so much from Larissa. She's fantastic. And then likewise when I moved into the role I worked closely with Katherine Condon. Katherine was the distiller as well in the micro back when she started the grad program in 2014. It's just mad, you can just see the full circle happening. But I love that as well. And I'm always biased. I feel like girls are way better at multitasking.
I read recently that whiskey is on track to overtake scotch in popularity in the US. What do you think of the market for whiskey going forward?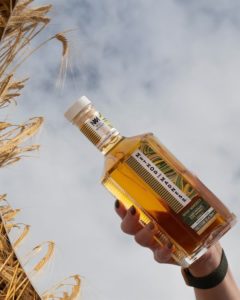 The way we're going, it's honestly up and up. We take every day as it comes, but it's so exciting and it's so motivating as well. To see the way the trends are going. Even for myself and my friends, I know a lot of people probably think whiskey is not a drink a lot of young people have. But you'd be surprised, you can have lovely cocktails that have whiskey in them. And especially our Method & Madness range as well because there's so much in there for everyone. Like a lot of females love the single pot still in the Japanese Cherry Blossom. It's lovely and light. There's something for everyone.
Tell me about the Method & Madness range being launched in the US. What's unique about the releases?
So, we have our core range that's launching in the U.S. We have three main ones; our single pot still, our single malt, and our single grain. The three of these are going to be coming out in the U.S. on May 1, 2022.*
So, the Madness range, like a lot of these for us, are world firsts. So, we really are talking about maturation, innovation, stuff that you wouldn't really see typically here in Ireland. It really is a stand-out. It's well worth experimenting with and having a look at. Even our Japanese trilogy that we only released there last week, all of these are something we haven't seen before, and it really does drive that Irish whiskey category forward and makes it really exclusive.
And it's a really good quality and premium product that we have that we're super proud of and we can stand behind. It might not be like the traditional whiskey that you think of, but that's the whole thing about Method & Madness, is that it's all trial and error. Try it. See what you like. There's so much in the brand that wouldn't fit into the norm but would surprise a lot of people as well because there is that core element of pot still whiskey running through it. (Pot still whiskey is made by combining malted and unmalted barley, distilling it in copper pot stills, and maturing it in oak casks.) It's just really appealing to the weird and wacky out there.
There seems to be a lot of parallels between the master and apprentice story and the concept of Method & Madness. Why is the master and apprentice relationship so important in the industry?
I think it's good to keep the innovation moving forward as well as nurture the next generation of whiskey makers for Ireland. We're very lucky here that we have Carol, our archivist, and we can go back and look at, say, the likes of, like, John Jameson's first session, like his notebooks and diaries and we really draw inspiration from that.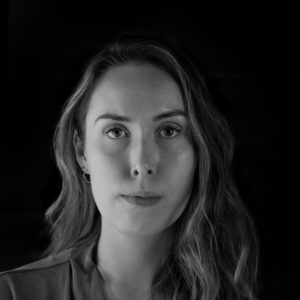 And you'll find in the micro-distillery we will do that. So even with our rye malt that we released last September. When Katherine first initially came to micro in 2016, she went and had a look at these diaries where she has seen the likes of rye mentioned in John Jameson's personal diary. So, from there, she got the idea, and she was able to do trials. It just shows you the knowledge there is to be passed on from generation to generation. And obviously, every generation is going to take something new from it and push it forward.
And that's what I love so much about it. Every day is a school day at the end of the day, and we're always learning from each other. I have graduates that are coming in at the minute from the Jameson Graduate Programme, and I'm teaching them the art of distilling. And I'm sure in years to come, if they are to go into the micro, they're going to do things differently.
And that's what I love about it as well. There is that knowledge that's been passed on even from us, as time goes on.
And finally, what does the future hold for Method & Madness?
I think the long term is to always push that Irish whiskey category forward and push those boundaries and try new styles and new techniques. If only I could tell you what we have done in the last year that is going to come out. It's so exciting, what's yet to come. Even just in the last year alone, we've come out with the first distillate that was produced in the micro-distillery, our rye malt. And then just there about three weeks ago we launched our Japanese trilogy, which again was a world-first for us.
It just shows you how exciting and innovative the brand is and there's always something coming out that's new. We're really pushing our boundaries and it's so exciting to be a part of it because, as I said, every single day we're always learning and we're always pushing the category forward. I ask myself, is this right for the brand? Is this right for the Irish whiskey category? Is it right for our distillery? Is it too out there? I honestly absolutely love my job. Love Irish Distillers, love Method & Madness. Love being part of it all. Honestly, it's hands down the best job ever.♦
Midleton Distiller Kathrine Condon and Head Blender Billy Leighton discuss the process of creating Method & Madness. 
*Method & Madness will be launched in the United States on May 1, 2022. Products will be available in the following states: New York, Massachusetts, New Jersey, Florida, Texas, Illinois, Colorado, Maryland, and Georgia.
The single grain 750ml will also be available in Michigan.