Irish Minister Evacuated from Belfast Venue After Security Alert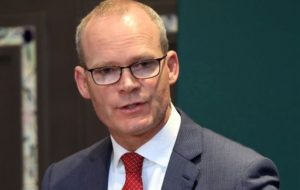 Irish Foreign Affairs Minister Simon Coveney was evacuated from an event in Northern Ireland on Friday after an armed hijacking in the area.
Coveney was attending an event by the John and Pat Hume Foundation in Belfast when a vehicle was hijacked by armed individuals who forced the driver to bring them the venue where the event was being held, said The Irish Independent.
An army team had been called to assess a device found in the back of the van.
Coveney was held at a secure location following the incident and other attendees were also escorted from the building as a 400m cordon was put in place.
The driver of the vehicle appeared upset and apologetic to attendees after alerting security officials to the threat.
Coveney said he is "saddened and frustrated that someone has been attacked and victimized in this way and my thoughts are with him and his family."
The incident comes three days after the U.K. lowered its Northern Ireland-related terrorism threat level for the first time in more than a decade.
Tánaiste Tests Positive for COVID as Irish Cases Spike
Tánaiste Leo Varadkar has tested positive for COVID-19 this week.
The news comes just a week after Taoiseach Micheál Martin received a positive result while attending an event in Washington D.C. ahead of St. Patrick's Day.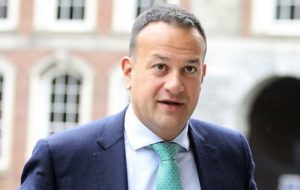 While the Taoiseach has since flown to Brussels following his isolation in the U.S., Varadkar begins his isolation in the city after his positive antigen result.
Minister for Justice Helen McEntee also tested positive for the virus earlier in the week while Minister for Health Stephen Donnelly was isolating due to flu-like symptoms, despite a negative result.
Cases in Ireland have increased significantly since the country lifted the remainder of COVID restrictions ahead of St. Patrick's Day celebrations, including the mandatory mask mandate.
At the beginning of the week, the Department of Health reported 63,954 cases of the virus since St. Patrick's Day. Despite this spike, Varadkar denied the need for new restrictions, citing advise from the Chief Medical Officer.
The Tánaiste instead encouraged the Irish public to get their booster vaccinations, to wear masks, prioritize ventilation and to focus on outdoor activity.
Irish Aircrafts in Middle of Russian Retaliation to Sanctions 
 A number of Irish-registered aircraft leased to Russian airlines have been re-registered in Russia.
The move, which is in breach of an international aviation treaty, was confirmed by the Irish Aviation Authority this week.
Russia has moved over 50% of foreign aircraft to its own registry since its invasion of Ukraine last month.
The dual registration of aircrafts on the Irish and Russian registers is strictly forbidden under the so-called Chicago Convention, the post-World War II treaty that governs international aviation.
The Kremlin passed a law allowing foreign aircraft leaded by its airlines to be added to the country's register. The law, passed by President Vladimir Putin, makes it difficult for foreign lessors attempting to recover aircraft after EU sanctions imposed on Moscow after the invasion of Ukraine.
Aircraft lessors were forced to terminate leases with Russian airlines by March 28. Over 500 foreign-owned aircraft, estimated at $10 billion, are stuck in Russia. Irish aircraft leasing companies are among the most exposed to Russia's retaliatory law against the Western sanctions, with about €4 billion worth of Irish-leased aircraft remaining in Russia.
Mother Granted Permission to Exhume Child's Grave in Cork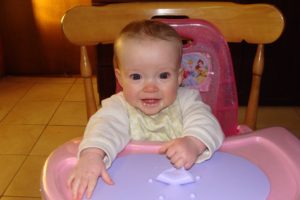 An American woman has been granted permission to exhume the remains of her child in Ireland for burial in the United States.
Rebecca Saunders, who lives in Texas, has been campaigning for the move since her three-year-old daughter was murdered by her husband in Cork in 2013. Saunders' husband died by suicide shortly after.
Ms. Saunders said, "in a fog of grief and shock" she permitted Clarissa to be buried "with the father she loved, but who took her life from her".
In April 2021, Ms. Saunders met a $50,000 (€45,450) fundraising target to have Clarissa's remains exhumed and transported to the U.S. for burial.
"Today I was granted the license to exhume Clarissa. After nine years I will be able to take Rissa home," Ms. Saunders posted on her Twitter account after the news was announced. "This has been a really long time coming. It's a day for celebration. A heartfelt thank you to everyone who has helped to shape this in to reality. You've no idea what this means to me and my family."
Climb With Charlie for Charity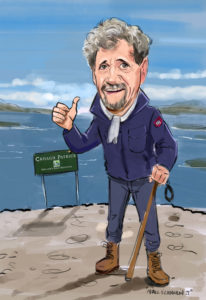 On Saturday April 2, former RTÉ journalist Charlie Bird will be climbing Croagh Patrick to raise money for Irish Motor Neuron Disease. Bird, who was recently diagnosed with the condition, has organized the climb in Co. Mayo but encouraged Irish people far and wide to "climb or walk with me in spirit on that date at a location near you".
If you are located in Ireland, you can find information on a climb near you here.
If you are located in New York, the Aisling Irish Center have organized a climb of Bear Mountain on the same date. For more information click here.
Funds raised will be donated to Irish Motor Neuron Disease Association and Pieta, Ireland's national suicide prevention charity.
Ukrainian Child's Artwork Displayed in Irish Exhibit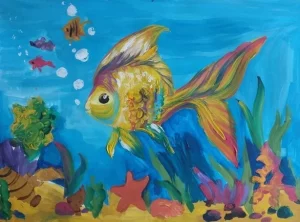 Paintings by a seven-year-old Ukrainian girl, who fled to Ireland to escape the Russian invasion, have gone on display in Co. Laois.
Sasha Britanova-Listratenko fled with her mother Iryna over two weeks ago from Kharkiv.
After evacuating the city, the family made their way to west Ukraine where they sought help from the Red Cross.
"I met a girl from the Red Cross and she introduced me to an Irishman who had driven from Ireland to Ukraine with humanitarian aid and he offered to bring us to Ireland," Iryna told RTÉ News.
It was during the long journey to Ireland that Iryna showed the driver her daughter's artwork.
"We decided to arrange the exhibition to help Ukrainian people," said Iryna. "When she was smaller, we noticed her gift for painting. She had a private teacher and has done some amazing pictures."
Sasha's paintings have gone display at the Dunamaise Arts Centre in Portlaoise until April 1. All proceeds will go towards the Red Cross to support its humanitarian efforts in Ukraine.
Greece Welcomes Return of Sculpture Fragment Taken by Son of Cork Couple
Greece has welcomed the return of a fragment of a sculpture from the famous Parthenon which was taken by the son of a Cork couple centuries ago.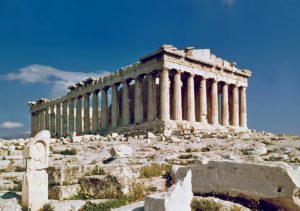 The fragment is a foot and lower tunic from a sculpture thought to depict the huntress goddess Artemis. The Parthenon housed the sculpture before the bombardment of the 2,500-year-old temple on the Acropolis at Athens during an attack by Venetian forces in the 17th century.
Over time, the fragment came into the possession of Robert Fagan, whose father Michael Fagan was a baker in Cork before setting up a business in London in the mid-1700s.
Robert Fagan was a painter, a self-taught archaeologist and historian as well as a diplomat, serving the British Crown in Malta and Sicily.
After Fagan's death, the fragment of marble was given to a museum in Sicily. It was then transported to the British Museum by a Scottish nobleman.
For decades, successive Greek governments have been calling for the return of the "Elgin Marbles" to be returned to Athens.
The country's Prime Minister, Kyriakos Mitsotakis, has welcomed the return of the "Fagan Fragment" as a "very important step" towards the final return of the large collection of Parthenon sculptures held by the British Museum.
You can read more about Fagan's story here.
Conor McGregor Involved in Dangerous Driving Arrest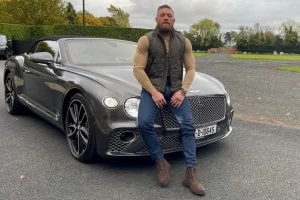 Irish UFC star Conor McGregor was arrested this week in Ireland for alleged dangerous driving.
"Gardai arrested a man aged in his 30s in relation to an incident of dangerous driving in the Palmerstown area, Tuesday 22nd March 2022," Irish police said in a statement to The Irish Independent.
The statement said the man was released pending an appearance before the local district court.
McGregor's spokesperson said: "Mr. McGregor was driving to the gym when he was stopped by Gardai for alleged road traffic violations. He passed the drug and alcohol tests taken at the station."
McGregor's Bentley Continental GT, valued at around 170,000, was seized by Gardai at the scene but has since been released back to him.
McGregor appeared before an Irish court in 2019 after pleading guilty to the assault of a man at a pub in Dublin. The court heard that, at the time, McGregor had 18 previous convictions, mainly for road offences.
Entertainment site TMZ has obtained video footage of McGregor's alleged dangerous driving. You can watch the video here.
Waterford Golf Star Set to Make Masters Debut
A native of County Waterford is set to make his Masters debut after defeating world number 4 and US Ryder Cup Patrick Cantlay at the World Match Play in Texas.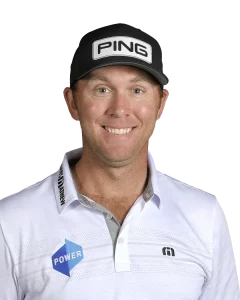 Séamus Power looks set to be the next big Irish name on the golf circuit as he shot from no.454 in Official World Golf Ranking to no. 48 in just a year.
An opening 5 and 4 victory over Sungjae Im strengthened Power's position in the competition and victory of the same margin over Cantlay secured his place.
The 35-year-old is almost certain to receive his first ever Masters invite following his impressive performance.
"I didn't make too many mistakes and obviously I caught Patrick on a day when he didn't play his best, so I was able to take advantage," said Power.♦