"Whom the gods would destroy, they first make mad."
Maybe she had too many gifts: she was a great beauty with a quick intellect; she could act, sing and, with little effort, was "discovered" and groomed for Hollywood stardom. In the early 1950s, she was a newcomer at 20th Century Fox, deemed so promising, she landed a plum showcase – a presenter at the 1952 Oscar ceremony.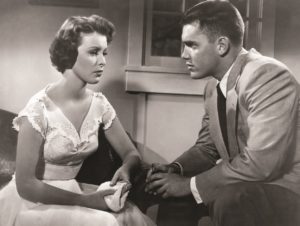 But she managed to destroy, one by one, each of her gifts and all of her opportunities until she and her 30 movies were totally forgotten. Renewed interest came when a documentary of her life, "Constance Smith, A Hollywood Tragedy," premiered at the Richard Harris International Film Festival. Constance Smith was not unlike the eponymous Richard Harris, a Limerick native and more specifically, a hellraiser on an epic scale. But hellraising, drunken brawls and fighting were always the purview of men… until Constance came along.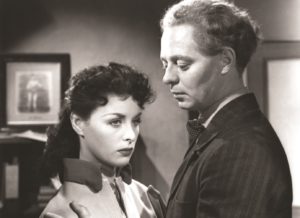 Constance Smith was born in Limerick in 1928, the eldest of 11 children. The family lived in such dispiriting poverty that they picked up and moved to Dublin to improve their fortunes. The move didn't work, the family found themselves living in a one-room flat in a housing project with a communal toilet. In 1946, a teenage Constance was working in a fish n' chip shop when her mother heard about a Hedy Lamarr look-alike contest. Mrs. Smith saw the strong resemblance and, in an effort to monetize her beauteous daughter, pushed a reluctant Constance to enter. She easily won the contest and just as easily turned in a successful screen test, resentful all the way. The Rank Organization, an entertainment conglomerate, sent her to their Rank Charm School in London where she first displayed her chief talent… self-sabotage.
The school, unfamiliar with fits of temperament from its pliant students soon discovered Constance would never take to charm. She refused to change her last name Smith, ("it would "insult 1.5 million Smiths,") likewise huffed at the suggestion of adopting "Tamara" to replace Constance and especially, rebelled against the Rank's attempt to disguise her Irish accent. She fought with the school continually almost as if she were anxious to return to the communal toilet, greasy chips, and pushy mother. She was soon sacked.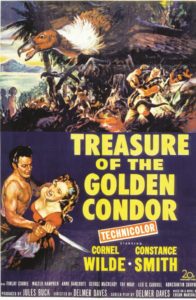 Staying in London, she found work in supporting roles in British films. She played an Irish maid in a prestige film, The Mudlark, which brought attention from Hollywood and a 7-year contract with 20th Century Fox. Hollywood was looking for another Maureen O'Hara (wasn't one enough?) but Constance's lowkey acting style and delicate beauty were at odds with O'Hara's flamboyance, stage Irish posturing and a brawny body. Any young actress with a contract in hand would have been over the moon and more than willing to play by the rules. But not so the contentious Limerick native who, once again, refused to change her name from 'Smith' to something more snappy.
Her rebellion was hardly commensurate with her standing as a new contract player with limited experience and untested talent. Where did this Irish broad, studio executives wondered, get off being so temperamental? Looking back, her odd, impassioned defense of the Smiths of the world seemed a harbinger of the mental illness that would define the rest of her life.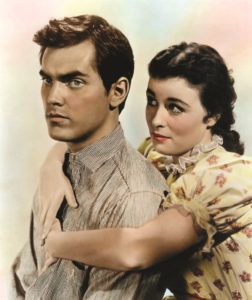 She faced the casting couch laid out by studio head, Daryl F. Zanuck, the gap-toothed minotaur who was ready to pounce. Constance rejected Zanuck, one of the few actresses to do so. By 1951 she found a tad (a wee tad) of happiness in marriage to respected British writer/director, Bryan Forbes. But the happiness, like the marriage, was short lived. First, her fragile self-esteem was destroyed when she was fired from a starring role opposite Tyrone Power – her acting skills were felt too limited. According to Bryan Forbes, "When the blow fell… the Hollywood system allowed no mercy. She was reduced to the status of a Hindu road sweeper." That was his quaint way of saying she was exiled to 2nd or 3rd leads in B-pictures. When she discovered she was pregnant, the rebel-with-any-cause reluctantly agreed to the studio's demand for an abortion, which, again according to Forbes, "irrevocably doomed the marriage."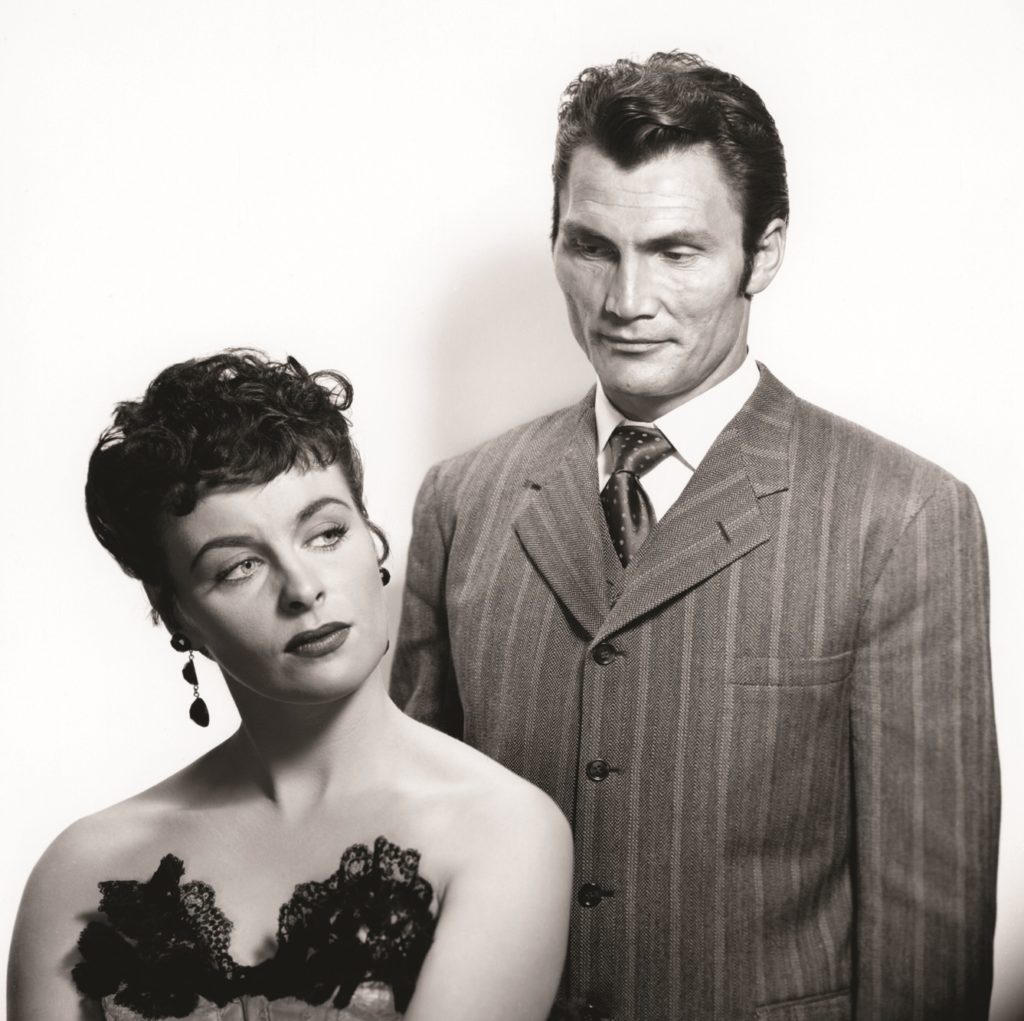 So began Constance's free fall into alcoholism and mental illnes­­s – a condition known as dual diagnosis, and one that consumed the rest of her life. Forbes divorced her and soon Hollywood did too. Unemployable, she drifted to Italy looking for film work which she found, playing, among others, the notorious Lucrezia Borgia. She also found a second husband, photographer Araldo di Crollalanza and a taste for barbiturates. As her career faltered in Italy, she overdosed on pills, got some snarky publicity, the husband took off, and Arrivederci Roma.
She returned to London where she partnered with a documentarian filmmaker, Paul Rotha who shared her leftist politics and a love of jazz. The roly-poly Rotha was so smitten, he planned to write a book and make a film about the life of Constance Smith. In 1961, the couple visited Limerick where she posed for pictures outside the house on Wolfe Tone Street where she was born. The citizens of Limerick greeted their local star with much fanfare, saving her mother, who accused Constance of being "full of herself."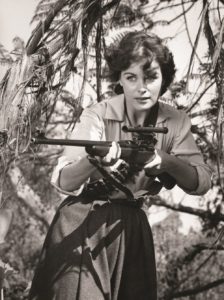 The book and film were never made but the couple did make London headlines with their epic bouts of drinking and fighting followed by Constance's frequent suicide attempts. Constance's rage was once so great she stabbed Rotha in the groin then slashed her own wrists. No wonder he took to calling her "My wild Irish wife." The wild Irish wife pled guilty to "unlawful and malicious wounding" and served three months in prison. A few years and many battles later, Constance again stabbed Rotha, this time in the back, and spent three months in Pentonville Prison. Rotha escorted her there and picked her up when her sentence was over. But in 1979, it was Constance who left the heartbroken Rotha.
From there she spent a solitary, destitute life but still had enough fire to scream (and fight) in pubs denouncing the British Empire and its subjugation of her native country. She was frequently homeless, in and out of psychiatric hospitals, or halfway hostels; frostbite took a few of her toes, and, according to colleagues who would see her drinking in Soho Square, she was unrecognizable. During the rare periods of recovery, she found work cleaning hospital wards. Despite 20 years of being homeless, chronic alcoholism, drug abuse, countless suicide attempts, Constance Smith somehow managed to live to the age of 74.
The mentally ill and homeless still fill the streets of big cities and all with different backstories, tales of tragedy, addiction and abuse.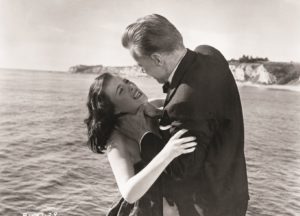 Constance Smith was one of these people and, from what we know of her life, there's little to explain how she got there. Why did she descend into madness? Where did all that rage come from? Was she born that way? Poverty-stricken childhoods, miserable bosses, mean mothers, failed marriages, a weakness for drink are all part of the universal experience and yet, people survive. But Constance Smith self-immolated. We look at her youthful beauty and glamour and wonder if all that darkness was there, underneath, invisible to the eye. We'll never know.♦