On Monday, April 11, 2022, Glucksman Ireland House will celebrate its 10th Annual Dinner Gala at the Rainbow Room at Rockefeller Center. We are looking forward to reconnecting in person and celebrating with our community while raising funds to support our mission. Proceeds from the gala allow Glucksman Ireland House to advance the study of Irish history, culture, and literature by supporting dynamic public programs, facilitating important publications, and historically documenting Irish experiences through the Archives of Irish America and the Black, Brown, and Green Voices project.
Each year, we celebrate the achievements of the Irish-American community through three awards: the Seamus Heaney Award for Arts & Letters, the Lewis L. Glucksman Award for Leadership, and the Pete Hamill Award for Journalistic Excellence.
Honorees
Lewis L. Glucksman Award for Leadership
Eugene M. McQuade, Chairman, The Ireland Funds America: CEO, Citibank (Retired)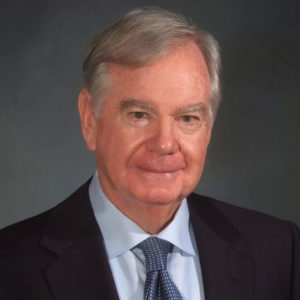 Eugene M. McQuade retired in 2015 as Vice Chairman of Citigroup. From 2009 to 2014 Mr. McQuade was CEO of Citibank with responsibility for corporate governance and franchise management of Citibank in 101 countries around the globe. Prior to joining Citi, McQuade served as a Vice Chairman of Merrill Lynch and President of Merrill Lynch Banks (U.S.); President and Chief Operating Officer of FreddieMac; President of Bank of America, and President and Chief Operating Officer of FleetBoston Financial. He earned a degree in accounting from St. Bonaventure University, of which he served as a Trustee for nine years, and was awarded an honorary Doctorate in 2013. The School of Accounting at St. Bonaventure has been named in his honor. Mr. McQuade has also been honored with The Ireland Funds Leslie C. Quick Leadership Award and currently serves as Chairman of The Ireland Funds America. He also received Boston Colleges Ever to Excel Medal and the Deus Caritas Est Award by Catholic Charities. He also is a Governor of the Boys & Girls Clubs of America and Chairman of the Board of Catholic Charities of the Archdiocese of New York.
Seamus Heaney Award for Arts & Letters
Ruth Negga, Oscar-Nominated Actor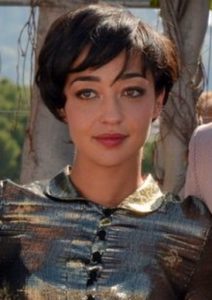 Ruth Negga is an Ethiopian-Irish actress known for the AMC television series Preacher and the film Loving, for which she was awarded an Oscar nomination. She was recently nominated for a Golden Globe Award for Best Actress in a Supporting Role for her portrayal of Clare Kendry in Passing. In Spring 2022, Ruth will have her Broadway debut in Sam Gold's Macbeth opposite Daniel Craig in which she will play the iconic role of Lady Macbeth. Nominated for a Daytime Emmy Award for her voice to the animated program, Angela's Christmas, Ruth holds a variety of US and UK credits including Justin Chadwick's HBO television movie The Money; Marvel's Agents of S.H.I.E.L.D. for ABC; the hit UK series Misfits'; Love/ Hate for RTE and BBC's mini-series Five Daughters. In 2020, Ruth made her New York City theatrical debut in the titular role of Yael Farber's Hamlet at St. Ann's Warehouse for which she was nominated for a Drama Desk Award in the category of Lead Actress in a Play.
Pete Hamill Award for Journalistic Excellence
Mike Barnicle, Award-Winning Print and Broadcast Journalist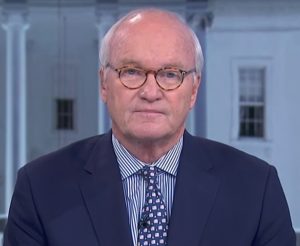 Mike Barnicle is a veteran print and broadcast radio personality, and social and political commentator. A regular on MSNBC's highly rated morning program Morning Joe, Mike Barnicle is best known for his street-smart, straightforward commentary and writing style that gives voice to "every man." With insight, perspective, and incisive wit, Mike Barnicle can be irascible and colorful, sarcastic and skeptical, but ultimately seeks to find the good in people. The Massachusetts native has written more than 4,000 columns collectively for the Boston Herald, New York Daily News, and The Boston Globe, where he rose to prominence with his hard-hitting and often heart-wrenching must-read columns that closely followed the triumphs, travails, and ambitions of Boston's working and middle classes. Mike Barnicle's articles and commentary have also been published in Time magazine, Newsweek/The Daily Beast, The Huffington Post, ESPN The Magazine, Grantland, and Esquire, among others. Mike Barnicle previously hosted a popular morning drive-time talk radio program on WTKK-FM in Boston, where he was The Voice of New England. For many years he was also a frequent guest on Imus in the Morning, where his "Barnicle's View" was heard three days a week. From 1982 to 2005, Mike Barnicle was a regular contributor to WCVB-TV's nightly news magazine, Chronicle. His award-winning documentaries include "Armed and Dangerous," which examined the proliferation of guns in the U.S., and "Justice on Trial," an exposé on the Massachusetts judicial system.