Irish Foreign Affairs Minister Attends U.S. Talks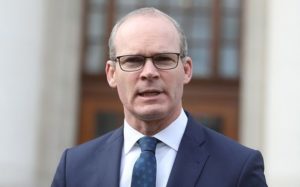 Irish Minister for Foreign Affairs and Defence Simon Coveney attended a series of meetings in Washington D.C. and Boston this week.
Topics of discussion included the Transatlantic relationship between Ireland and the U.S., the Northern Ireland Protocol, and Ireland's response to the Russian invasion of Ukraine.
Ahead of his visit, Minister Coveney said:
"Ireland and the United States have deep and warm relations built on a foundation of historic ties and shared values. Strengthening this relationship further is a priority for the Government."
Minister Coveney went on to refer to the trip as "an important opportunity to discuss shared approaches to confronting global challenges, and to re-engage with our diaspora community".
Ireland's Ambassador to the U.S.. Daniel Mulhall welcomed the Irish delegation to D.C. where they met with senior members of the Biden administration, including National Security Advisor Jake Sullivan and Deputy Secretary of State Wendy Sherman.
Minister Coveney then traveled to Boston to participate in events at the John F. Kennedy Presidential Library, Harvard University, and Boston College. Governor Charlie Baker attended alongside members of the Massachusetts State House.
Ireland-based Applegreen Moves U.S. HQ to New Jersey
Ireland-based company Applegreen is bringing its U.S. headquarters to New Jersey.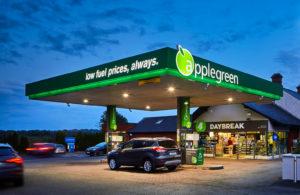 The company is planning to redevelop the state's 21 highway service areas in the upcoming years, a move that will create nearly 1,000 jobs.
The announcement was made by New Jersey Governor Phil Murphy during a trip to Ireland, with the first two redevelopments expected to be completed before the July 4th weekend.
"As a proud Irish-American, I am thrilled to be in Dublin and joined by Applegreen, Ireland's foremost service plaza operator, to announce the relocation of its U.S. travel plaza headquarters to New Jersey," Murphy said.
As part of the redevelopment, Applegreen will focus on the latest technologies including electric vehicle charging.
Applegreen U.S.A. Operations President Elizabeth Pierce said the move to New Jersey was ideal in terms of location and the company's position in the Northeast.
"Our Northeast footprint is expanding rapidly and the opening of our new headquarters and redevelopment of 21 service plazas will enhance connectivity and convenience for our many customers. The creation of hundreds of new jobs through these exciting projects will deliver a significant boost to the New Jersey economy, and, as such, today's announcement is a genuine Irish-American win-win."
Irish Food Board Launches 'Spirit of Ireland' Campaign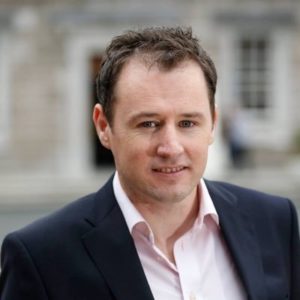 Ireland's Food Board, Bord Bia, has launched a new campaign to promote Irish spirits in the U.S. market.
The 'Spirit of Ireland' campaign will be rolled out across 17 U.S. states, with the aim of informing and educating the U.S. trade industry about the future potential of Irish spirits.
The campaign, worth €750,000 (approximately $788,000), marks the biggest investment that Bord Bia has made to date to promote Irish spirits. The campaign will include virtual reality tours of 20 Irish distilleries and interviews with master distillers and barrel coopers, allowing those working in the U.S. alcohol industry to learn first-hand from brand owners.
The campaign will also offer a sensory experience using 'scratch and sniff' cards to smell barley fields and barrel houses, a move that aims to create an in-depth understanding of Irish spirits.
Irish Minister for Agriculture, Food, and the Marine Charlie McConalogue launched the campaign with the Ohio Liquor Control Commission.
Minister McConalogue said Irish spirits are "experiencing a renaissance" and are now exported to over 130 countries worldwide.
"From Irish whiskey to Irish gin and traditional Irish poitín to Irish cream liqueur, they form an evolving, innovative sector that is on a fast growth trajectory in the U.S.
"Bord Bia's new drinks trade communication campaign in the U.S. demonstrates Ireland's commitment to the U.S. market, builds the awareness of this growing spirits category, and positively influences commercial success."
Donegal Swimmer to Become First to Swim Entire Irish Coast
An Irish swimmer is attempting a historic swim by becoming the first person ever to swim around the entire coast of Ireland.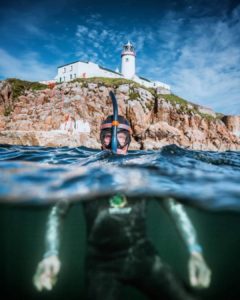 Henry O'Donnell is a father of six and a former elite soldier from County Donegal. At the time of writing O'Donnell is just 50km away from achieving the 1,500km solo swim.
The 57-year-old has been covering up to 15km a day with the aid of fins, a wet suit, and a dedicated 10-person support team. They began the grueling challenge in September 2020 before the swim was suspended for seven months due to Covid restrictions.
Lockdown measures were not the only obstacles facing O'Donnell as his group battled everything from poor weather conditions to jellyfish stings along the way. However, after 90 days in total at sea, O'Donnell can look forward to a hero's welcome as he crosses the finishing line at Carrickfinn – the same Donegal beach from which he first started the challenge.
O'Donnell, who has been training for this feat for four years, remained modest while speaking about his achievement, "I couldn't have done this without my brilliant team, and the wonderful support and knowledgeable communities I've met along the coast. I'm just a player in a big team."
Subject to weather O'Donnell is expected to complete his swim this weekend.
To track the final stretch of the challenge or to donate to the charities involved click here.
Over 200 Irish Civil War Artifacts Found in Co. Sligo Cave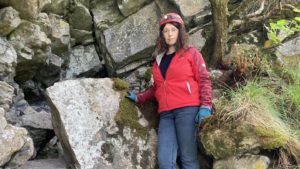 More than 200 artifacts from the Irish Civil War were found during an archaeological dig in a cave in County Sligo.
The excavation took over a week, uncovering items such as pieces of pottery and glass, a bootlace, and a pipe from a cave on private land. The cave had been used as a hideout by the North Sligo Anti-Treaty IRA during the Civil War.
In September 1922, after their headquarters was taken by the National Army, 60 IRA men made their way to Ben Bulben Mountain. Several were captured and six, later known as Sligo's Noble Six, were shot dead.
The remaining 34 men made it to Tormore Cave, where they remained undiscovered for six weeks, making the location one of the most successful hideouts of the entire revolutionary period in Ireland, according to excavation lead Dr. Marion Dowd.
Dr. Dowd said a large boulder had been strategically placed at the entrance and a series of steps had been constructed, along with a mortared wall and a floor layered with flagstones.
"Because so few people have visited the cave over the past 100 years, the cave was essentially a time capsule," said Dr. Dowd.
To read more about the story click here.
Katie Taylor Making History With MSG Title Fight
And in sports news, Irish boxer Katie Taylor will take on seven-division champion Amanda Serrano in a historic title fight at Madison Square Garden on April 30.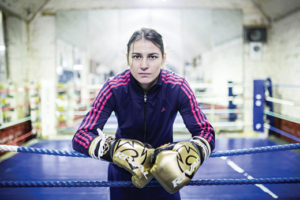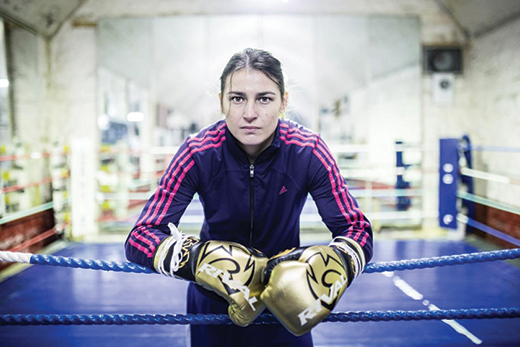 Taylor, the undisputed lightweight queen and "The Patron Saint of Ireland" has been on the press circuit alongside Serrano this week, appearing on shows such as the Today show on NBC as well as RTE, BBC and ESPN.
Madison Square's first ever women's headliner will be televised exclusively on DAZN at 7.30pm EST.