Sunday, May 1, 2022, 7:00 pm in Ireland, 2:00 pm EST, 1:00 pm in CST, 11:00 am PST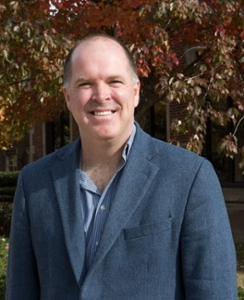 This Sunday, May 1st is the first presentation of The Great Famine Voices Film Series. An 8-week series presented by the National Famine Museum at Strokestown Park, Ireland, and the Irish Heritage Trust that runs from May 1st to June 19th. It is funded by the Government of Ireland Emigrant Support Programme.
The Great Famine Voices project is a series of open house and digital events in the United States, Canada, and Great Britain that brings together Irish emigrants, their descendants, and members of their communities to share family memories and stories of coming from Ireland to North America, especially during the period of the Great Hunger and afterward.
The Famine Irish in Chicago features Professor Sean Farrell who examines some of the ways that Famine Irish emigrants helped build modern Chicago and Illinois in the 1840s and 1850. He explores how the Great Hunger shaped the outlook of prominent Irish-Americans, such as Mary Harris, or Mother Jones, to fight for fairness and greater social justice on the anniversary of her birth.
Sean Farrell is a professor of history at Northern Illinois University. He is the author of Rituals and Riots: Sectarian Violence and Political Culture in Ulster, 1784–1886, and co-editor of Shadows of the Gunmen: Violence and Culture in Modern Ireland.
Click on the YouTube link below to join the live premiere of The Famine Irish in Chicago on Sunday, May 1st at 2:00 PM EST. After the premiere, you can watch the video at any time on Great Famine Voices – Strokestown Park.
Great Famine Voices 2022 Schedule