U.S. Officials Seek to Protect Good Friday Agreement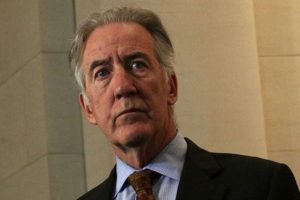 House Ways and Means Committee Chairman Richard E. Neal will lead a bipartisan U.S. Congressional delegation to Ireland this weekend.
The delegates will participate in bilateral meetings focused on strengthening transatlantic trade relations, with additional visits to Brussels and Britain to deepen US-EU and US-UK strategic partnerships, and underscore the significance and importance of the Good Friday Agreement, which has been at the forefront of both Ireland and the United States' concerns in relation to Brexit. 
Britain cautioned EU authorities this week that it could discard post-Brexit regulations negotiated with Brussels. The trade protocol aims to keep Northern Ireland in both the UK customs territory and the EU's single market. Meanwhile, the Democratic Unionist Party (DUP) is currently blocking the re-establishment of power-sharing in Northern Ireland, citing concerns over the Northern Ireland Protocol.
House Speaker Nancy Pelosi has warned that Congress will not approve a trade deal with the U.K. if Britain undermines the Agreement.
She said she viewed the existing agreement as essential to maintaining the 1998 Good Friday peace deal:
"The Good Friday Accords are the bedrock of peace in Northern Ireland and a beacon of hope for the world. Ensuring there is no physical border between the Irish Republic and Northern Ireland is necessary for upholding this landmark agreement, which transformed Northern Ireland."
Other global issues will be on the agenda during the U.S. Congressional delegation's visit. Ahead of his trip Chairman Neal said the delegation is "traveling at an opportune time as we, alongside our allies and partners, seek to recover from the pandemic equitably and inclusively, and as we remain united in our condemnation of Russia's unconscionable war against Ukraine."
Irish Women's Boxing Continues To Dominate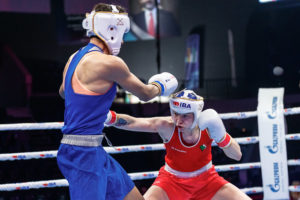 Women's boxing continues to be a point of pride on the Emerald Isle as both Lisa O'Rourke and Amy Broadhurst won gold medals at the Women's World Boxing Championships in Istanbul.
Broadhurst, who hails from Co. Louth, took home the light welterweight title after defeating Algerian Imane Khelif. Khelif lost her Olympic gold medal bid to Ireland's Kellie Harrington in the quarter finals of the 2020 Tokyo Olympics, which took place last year.
Unlike Broadhurst's unanimous and controlled win, O'Rourke's light middleweight decider was much closer. Despite fears at the middlepoint that O'Rourke would fail to secure the gold in her debut at this level, the Co. Roscommon fighter went on to produce a competent final three minutes and win the fight.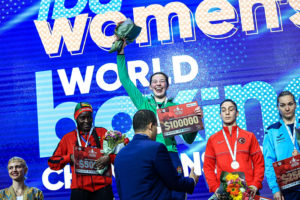 The 20-year-old joined Broadhurst as well as Olympians Katie Taylor (who won five titles), Kellie Harrington and Michael Conlon as Ireland's only World Champions.
It is the first time since the 2016 World Championships that Ireland will return with two medals. While Harrington and Taylor won silver and bronze respectively that year, Broadhurst and O'Rourke have settled for no less than gold to secure their places among the greats.
Irish head coach Zaur Antia described the historic double header victory for Ireland as simply "fantastic". Antia will head to Armenia for the European men's championships this weekend but given the momentous feats Ireland's female boxers have achieved within the past 12 months, it appears women's boxing is the one to watch.
Derry Girls Poignant Good Friday Finale 
And as the Good Friday Agreement dominates headlines, the Derry Girls series finale brought us back to its beginning as its hour-long special saw characters debate taking the leap of faith for peace.
Set in the 90s, the Channel 4 comedy told the story of five teenagers navigating their adolescence against the backdrop of the Troubles in Northern Ireland.
Series creator Lisa McGee, the original Derry Girl, drew inspiration from her coming of age in the midst of conflict to create the show which debuted in 2018.
McGee's swansong proved equally educational as funny. Viewers in the UK took to Twitter to commend the series for educating them about the Good Friday Agreement.
Twitter user Dan Hett said:
"I learned more about the Good Friday Agreement in the five minutes closing #DerryGirls montage than I learned in the entirety of my education in the UK, and that is literally not an exaggeration in the least."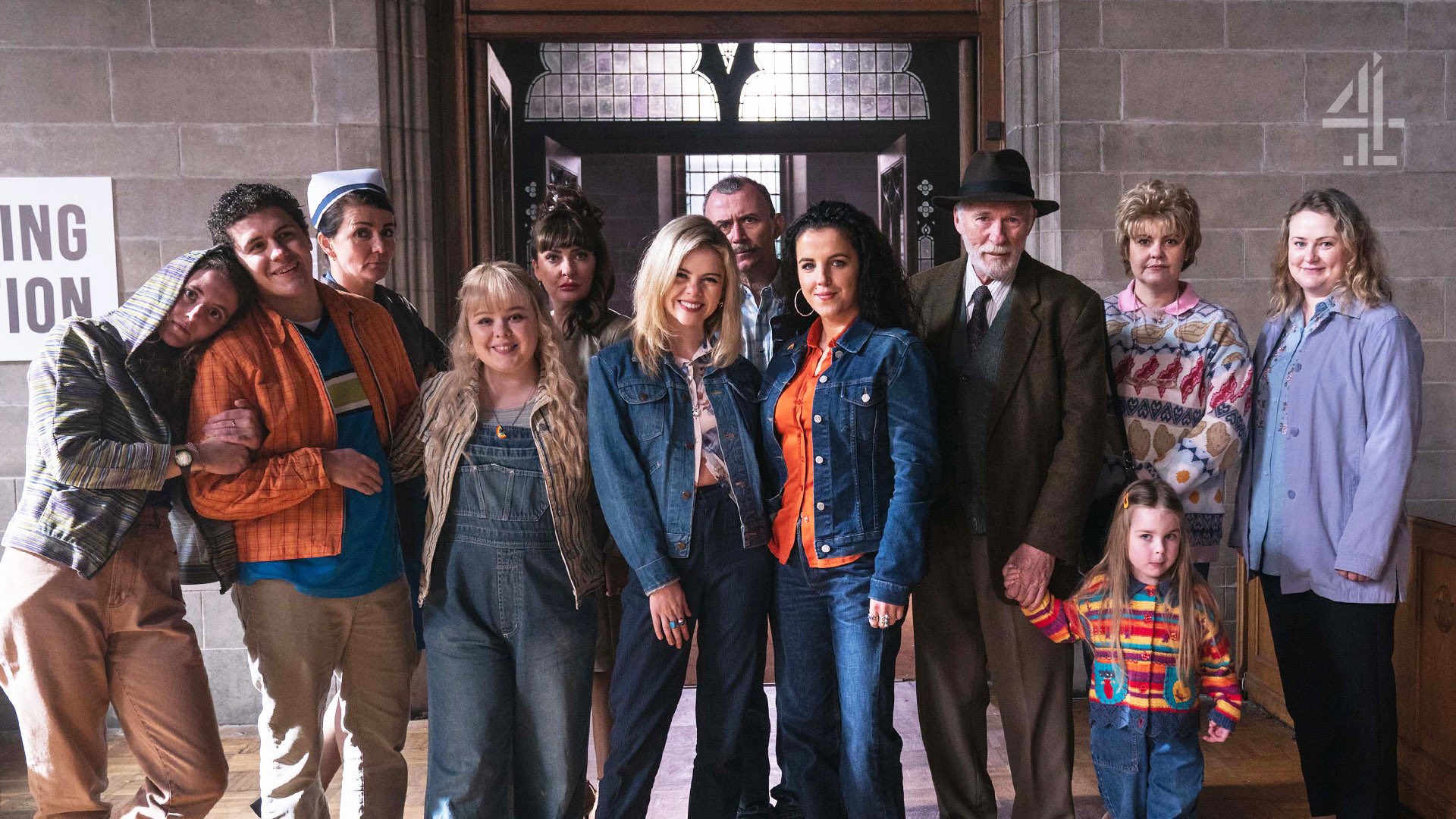 While the series technically ended its 3 season arc with its final episode set during Derry's biggest night out, Halloween, McGee wanted to leave on a message of hope, revisiting the characters a year later as they contemplated how to vote ahead of the Good Friday Agreement.
While season 3 has had some big Irish names such as Amy Huberman and Liam Neeson make guest appearances (Neeson's police sergeant made another brief appearance in the series' special) the most unexpected cameo happens in the closing minutes.
McGee fulfills another childhood dream as Chelsea Clinton finally receives her letter from the Derry Girls (written by the fictional characters in the season 2 finale and by real life McGee when she was 13).
U.S. viewers continue to eagerly await the critically-acclaimed final season as it looks likely to hit Netflix in the coming months.
Ireland's Maternity Hospital Ownership Saga Continues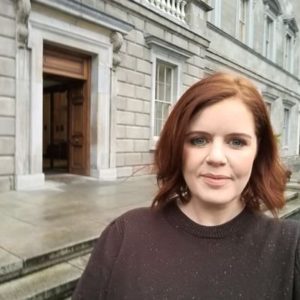 The ownership of Ireland's new maternity hospital has been a point of contention in the country's government in recent weeks.
The location for the new €1bn hospital was agreed in 2016, at site adjacent to the current St. Vincent's Hospital. However, the site is on a piece of land owned by the Sisters of Charity, an order of nuns, creating a murky area regarding the order's involvement in the hospital.
Given the troubled history between the Irish church and maternal rights in Ireland, the question of outright public ownership of the hospital has been put to the government.
In a shock move two Green Party TDs (TD stands for Teachta Dála or member of Dáil Eireann the lower house of the Irish Parliament) broke ranks this week to back Sinn Féin's motion calling for "full public ownership" of the hospital site.
TDs Neasa Hourigan and Patrick Costello had signaled in advance of the vote that they would join opposition parties in support of the motion, despite likely sanctions by their party as a result.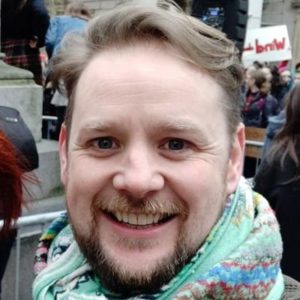 "I know this is frustrating for our government partners but the issue of the National Maternity Hospital has been incredibly frustrating, confusing and challenging for many and this motion reflected my own concerns and the concerns of many," said Patrick Costello.
While the motion is non-binding, it showed overwhelming support from TDs who participated in the vote.
"Although the Sinn Féin motion is not binding I will be supporting the motion in order to formally register my objection to the National Maternity Hospital proceeding in its current format," said Neasa Hourigan ahead of the vote.
Ms. Hourigan and Mr. Costello have both been suspended from the Green Party for six months.
Irishman Summits Everest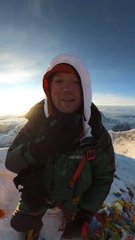 This week, a Sligoman has joined the exclusive club of Irish people to summit Mount Everest.
Jonathan Ruane reached the peak on Monday where he sent a (prewritten) text to his family.
"Around 12.30am Irish time we all got a lovely text message from on top of the world which Jonathon had prewritten for obvious reasons he can't really whip out the phone and take off the gloves and start texting," his sister Stephanie told the Irish Independent.
Ruane, a lecturer and research scientist at the Massachusetts Institute of Technology, is the first Sligo native to reach the summit of the world's tallest mountain.
The feat has become even more deadly in recent years as an increased number of climbers attempt to reach the summit.
"Everest is getting quite busy these days so in terms of one of the dangers or the kind of worrying parts is the last part because you're almost in a queue at the top and you're tied to a rope so you can't just overtake people," Stephanie explained.
She went on to confirm her brother had safely reached base camp and was "feeling good and healthy" by Tuesday.
Ruane is expected to return to a hero's welcome in Ireland at some point in the next couple of weeks.
Irish Showband Legend Passes Away
Tributes have poured in after the passing of Irish showband legend Rock Stewart this week. Born Willie Loughrey, Stewart chose his memorable stage name to carve his own career after his brother Johnny became a household name among country music fans.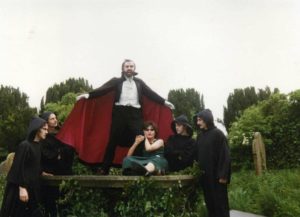 Hailing from Co. Tyrone, Stewart was a regular headliner at concert halls in the North and North West throughout the 70s and 80s. His unique performances included using extravagant face paint and costumes to personify characters such as Dracula, Buck Stupid and Frankenstein. Some of Stewart's performances would even see him appearing from a coffin on stage.
Eamonn Lynch performed alongside Stewart during the heydays of showbands with his group The Platterman.
"As an entertainer he was just unsurpassed," Lynch told Belfast Live. "He was just compulsive viewing for anybody that was at a dance, and people just had a fixation with watching him and everything that he did."
Stewart's zany voice paired well with his eccentric appearance. According to Lynch, "if you were to speak to anyone from the person on the street to a professional singer they would have been in awe of his ability."
Irish Trade Mission in United States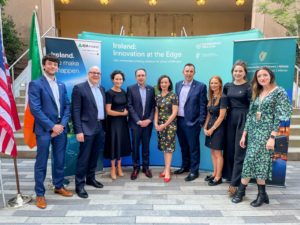 Irish Minister of State for Trade Promotion, Robert Troy led a trade mission in the United States and Mexico this week.
Minister Troy began his trip in South Carolina and then traveled to Atlanta in order to connect Georgia based firms with Irish firms operating locally.
Enterprise Ireland, Ireland's trade and innovation agency, joined Minister Troy in a series of meetings and roundtable discussions with Irish companies in the region and Georgia based companies, to discuss mutually beneficial opportunities for innovation.
"Atlanta is a city known for its rich innovation community and is an attractive location in which to establish a head office to grow into the wider United States or further afield," Minister Troy said ahead of the mission. "I look forward to meeting with our Atlanta-based partners and learning about how cutting-edge Irish technology is helping grow the local economy here."
Georgia has always been a pivotal location for Ireland, most recently Ireland based Kerry Group opened $137 million food manufacturing facility in the state.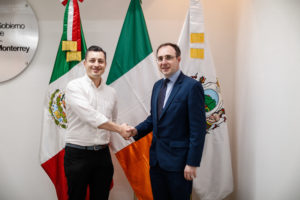 Minister Troy continued his trade mission with a visit to Mexico later in the week. During his visit Minister Troy will connect with Irish business leaders from Fenergo, Daon, Stripe, Intouch, AWP Engineering, Prodieco, Swoop Funding, and Smarter Surfaces.
"Irish companies are continuing to make a significant impact internationally – empowering over 1.2 million people across the world and creating solutions for global challenges," said Enterprise Ireland Technology and Services Divisional Manager, Jenny Melia.
"The relationships and partnerships that have developed over the years between Ireland and Mexico will continue to shape innovation throughout Latin America."♦