Irish Cafe Staff Helps Rescue Woman Hostage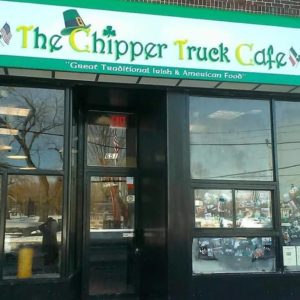 On Sunday, June 19 around 5 am, the Chipper Truck Cafe in the Woodlawn area of the Bronx, received a normal Grubhub delivery order with unusual instructions.
It was not uncommon for the traditional Irish eatery, co-owned by Leitrim woman Alice O'Brien Bermejo and her husband Valentino, to receive a late-night order– they run one of the few restaurants in the area open 24 hours.
But as the overnight employees read the order, they noticed a chilling note in the additional instructions section. "Please call the police," it read, according to a photo posted by the restaurant. "Please don't make it obvious."
Chipper Truck employees immediately called the Bermejos, who ordered the staff to cancel the delivery and call the police to report the hostage note and address attached to the order. 
"It was a strange message because you could see that it was wrote like in a hurry," Alice Bermejo told Inside Edition. "It wasn't correct. So we could see that it was someone that was in distress."
According to ABC7, the 24-year-old female victim was held for hours and wasn't allowed to use her phone, except to order food. She took advantage of the moment and sent the distressed note to employees who quickly came to the rescue. 
Around 6:20 am, NYPD officers arrived at the scene in the Eastchester area of the Bronx, about 15 minutes away from the Irish eatery, and arrested 32-year-old Kemoy Royal.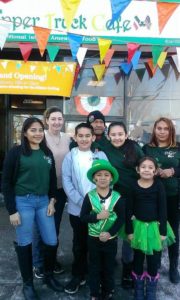 According to court documents, Royal opened the door for police, thinking it was the food delivery arriving.
Royal was arrested upon arrival and charged with rape, strangulation, criminal sex act, unlawful imprisonment, menacing, assault, criminal possession of a weapon, and sexual abuse.
He is also charged in an unrelated case for the attempted rape, sexual abuse, and assault of a 26-year-old woman on June 15.
On Monday the 20th, a close friend of the victim reached out to the cafe. Alicia Bermejo, the owner's daughter, said the callers expressed their thanks for helping their friend.
Alice applauds the young woman's quick thinking, and tells ABC7 she hopes one day to meet her.
"I've often heard of this happening but never thought it would happen to us. Thankfully we were open and able to help her. A big Thank you to the Police for their fast response," the staff wrote in a statement on Facebook. 
Grubhub is giving the restaurant a five thousand dollar reward for assisting in the hostage rescue.
Alleged Russian Spy Studied at Trinity College Dublin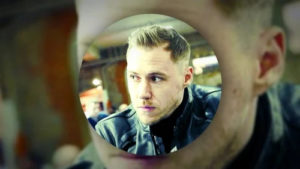 Sergey Vladimirovich Cherkasov, 36, hid beneath an elaborate false identity while studying at the Dublin campus of Trinity College.
Cherkasov allegedly works for the Russian Military Intelligence Agency, known as the GRU. 
The accused Russian spy assumed the name and identity of a 33-year-old Brazilian native named Viktor Muller Ferreira, with a deep backstory he built in the 12 years he spent posing as a local.
Cherkasov claimed to have Irish roots on his father's side, according to the information released by Dutch officials. 
Cherkasov, known as Viktor Ferreira on the Dublin campus, graduated from the college in 2018 after four years of studying for a Political Science and Quantitative Methods of Research degree. He also studied at Johns Hopkins University School of Advanced International Studies in the U.S., where he received a master's degree in 2020. 
He then applied to be an intern at the International Criminal Court (ICC) in The Hague. The Court is currently investigating possible war crimes committed by Russia in Ukraine during the current invasion, and the Russian war on Georgia in 2008.
If Cherkasov had secured the internship he would have had access to the ICC buildings and systems, and the highly valuable information within them, according to Dutch officials.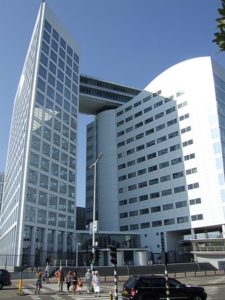 A Russian GRU officer with extensive training and a complex cover alias is known as an "illegal" because their identities are incredibly difficult to uncover. The non-Russian native alias grants access to information that GRU officers or Russian nationals would otherwise be inaccessible.

According to the Dutch General Intelligence and Security Office, known as AIVD, Cherkasov arrived in the Netherlands in April 2022 using the Ferreira identity.
He was immediately deported back to Brazil where he was arrested and charged with identity fraud.
Trinity College has not released a statement or commented on the situation due to the General Data Protection Regulation, the strictest privacy and security law in the world. Some of the spy's former classmates gave anonymous interviews with RTE news, saying that Cherkasov was "unassuming, intelligent and quiet" despite his unusual accent.
"Personally I didn't think anything of the mix of the Brazilian nationality with a Germanic name – there were plenty of Germans who traveled to South America in the 1940s, I just presumed he was descended from them," another student said. 
Professor Eugene Finkel, who taught Cherkasov at Johns Hopkins University in the U.S. and wrote him a recommendation letter for the ICC internship, took to Twitter to express his shock and remorse.
"I had good reasons to hate the Russian security services before. Now I am just exploding… I feel naive, I feel tired. I got played," Finkel wrote.
"He had a weird accent I couldn't identify, not a Russian one," the native Russian speaker and professor wrote. "I wrote a reference letter for a GRU officer… I hate everything about the GRU, him, this story. I am so glad he was exposed."
The document describing Cherkasov's vast and complex cover identity can be accessed here.
Political Commentator Mark Shields Dies aged 85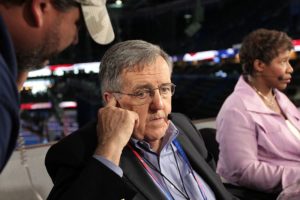 Mark Shields, political commentator, columnist, and strategist died aged 85 on Saturday, June 18.
PBS NewsHour's legendary and longtime contributor and host of CNN's "The Capital Gang" died of complications from kidney disease in his home in Chevy Chase, Maryland, his daughter Amy Doyle told the Washington Post.
The Massachusetts native, whose politics were inherently Kennedy-esque, spent nearly two decades on the PBS NewsHour program with conservative commentator David Brooks, battling their ideologies. 
After Shields retired, his PBS rival Brooks dedicated a column to him in the New York Times.
"We've had thousands of disagreements over the years, but never a second of acrimony. Mark radiates a generosity of spirit that improves all who come within his light," he wrote.
In response to Shields' death, Brooks called his ideological rival "one of the finest and most beloved men I've ever known," and referencing a story he'd written in 2020, "Mark Shields and the Best of American Liberalism."
Raised in an Irish Catholic family in the Boston suburb of South Weymouth, Massachusetts, in the 1940s and 50s, Shields recalls reading as many as five newspapers a day, and "steeped in the New Deal political values of his family," according to the National Catholic. 
He was proud of his Irish roots and Catholic religion – in 2009 Shields wrote "In my Irish American Massachusetts family, you were born a Democrat and baptized a Catholic. If your luck held out, you were also brought up to be a Boston Red Sox fan."
Shields graduated from the University of Notre Dame and served in the U.S. Marine Corps for two years post-graduation. After his discharge, he worked on several Democratic campaigns and four Presidential campaigns, most notably Robert F. Kennedy's 1968 Presidential bid.
Clever, sharp-witted, and full of first-hand experience and insight from his years as a political strategist, he became a columnist for the Washington Post in 1979. The column was so successful it was printed nationally by Creators Syndicate.
Shields was a devoted supporter of bipartisanship and the need for compromise in American politics. In a 2006 series for NPR's "This I Believe", he expressed his beliefs while citing his experience.
"Having worked on four losing presidential campaigns earlier in my life and having covered the last seven as a journalist, I admire enormously the candidate able to face defeat with humor and grace."
"At their worst, politicians — like the rest of us — can be petty, venal and self-centered," Shields continued. "But I believe politics, at its best, can help to make ours a world where the powerful are truly more just and the poor are more secure."
Ed Sheeran Awarded the Freedom of the City of London at Irish Ceremony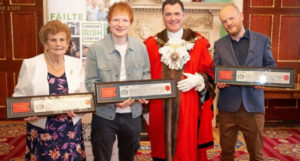 Known for his hit songs like Bad Habits, Shape of You and Galway Girl, singer and songwriter Ed Sheeran was awarded the Freedom of the City at a London ceremony at the Irish-focused ceremony by London mayor Vincent Keaveny on Friday, June 24.
Recognized not only for his worldwide success in music, the award recognized Sheeran for his contributions to the London Irish Center (LIC). 
The LIC is dedicated to empowering and enriching lives through the Irish community and culture, according to their website. 
"Given my family's Irish heritage, to receive the award from London's first Irish National Lord Mayor, Vincent Keaveny, and alongside London Irish Centre friends, is a bonus. Thank you to everyone involved, and to the great City of London."
The resource center has volunteered over 4,000 hours and provided 5,000 meals to charities and financially unstable people. The organization has also helped people claim over 350 million euros in benefits.
Sheeran was awarded alongside LIC Creative Director Gary Dunne, and Maeve Heath, a volunteer with the LIC since 1977.
Held at The Mansion House, the award ceremony was especially unique as Mayor Vincent Keaveny is London's first Irish National Lord Mayor. Ireland by inviting the recipients to reply "I so declare" in the native Irish language.
After receiving the award, Sheeran returned to Wembley Stadium for the tour of his new album, Mathematics.
Obama's Higher Ground Begins Filming in Cork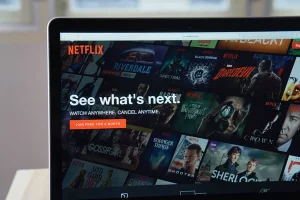 Barack and Michelle Obama's media company Higher Ground is producing a new TV series that follows the stories of recent Cork-related crime documentary series. Bodkin, the current working title, is set to begin filming in the small coastal town Bodkin, Co Cork.
Recently popularized by series like Netflix's Sophie: A Murder in West Cork, ITV's adaptation of fictional murder Holding by Graham Norton, and Murder at the Cottage: The Search for Justice for Sophie by James Sheridan, the Netflix-produced TV thriller follows "a motley crew of podcasters who set out to investigate the mysterious disappearance of three strangers in an idyllic, coastal town."
Saturday Night Live Comedian Will Forte plays an American podcaster Gilbert, whose parents emigrated from Cork to Chicago and is now looking for the next big feature for his true-crime podcast and discovering his Irish roots in Bodkin. 
Forte stars alongside IFTA-winning actor Chris Walley, who recently played Jock O'Keeffe in The Young Offenders.
The Irish Film & Television Network calls Walley's character, Sean O'Shea, a "typical Irish country lad — up for a laugh, and doesn't seem to be preoccupied with the obligations or responsibilities that usually accompany adulthood."
Actresses Siobhan Cullen and Robyn Cara also get the spotlight as Cara plays a researcher, Emmy, who finds herself between the brilliant and persuasive journalist Dove, played by Cullen, and Forte's Gilbert.
Irish Times journalist Ed Power railed against the series and said it seems more akin to Amy Adams' Leap Year instead of an authentic West-Cork drama, in a recent column. 
The series executive producer is Irishman David Flynn, the Executive Vice President of International Strategy at Paramount Pictures, and Paul Lee at Wiip, who recently produced award-winning shows like the HBO series Mare of Easttown.
Barack recently appeared on the nature documentary Our Great National Parks, and Michelle hosted Waffles + Mochi. 
This is the Obama family's first step outside non-fiction productions with their company Higher Ground, which produced the series Crip Camp, American Factory, and Rustin.
Immrama Festival of Travel Writing a 'Huge Success'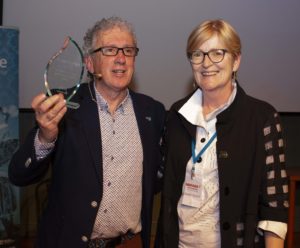 On June 16-19, The Immrama Festival of Travel Writing, once called the "armchair traveler's Superbowl", returned to Lismore, Co Waterford, for the first time since 2019.
Immrama Festival has been a staple of the Irish travel writing community since 2003: holding weekend-long excursions dedicated to the art of "Travel Writing, Good Music, and Fine Entertainment", according to their website.
Organizers of the writing festival declared the three-day event a 'huge success' thanks to riveting speakers who shared stories of their adventures while traveling.
The Immrama Festival's name derives from the Irish word "Immram" which translates to journey or rowing about. That word is exactly the theme the organizers follow when preparing for the event.
Des Ekin, the first speaker at the festival, talked about Ireland's Pirate Trail: 30 real-life pirate stories, then a biography of Tom Crean, the best-selling author of An Unsung Hero, which details Ireland's role in the Polar Exploration.
Other travel writers featured their insights, stories, and experiences: like Ralph Riegel, the southern correspondent for Independent Newspapers and author of ten books – five of which are best sellers, most notably "My Brother Jason". Thom Breathnatch unpacked the puzzle of sustainable travel and social media travel trends before Billy Keane took to the stage and shared entertaining travel tales.
"We are thrilled to have Immrama return and to have hosted a hugely successful festival weekend. We had lots of full houses with all other events at 90% audience capacity and we are delighted to have welcomed back many 'old faces' and lots of 'new' faces to the festival," said Edward Lynch, an organizer of the festival.
Irish Women's Football Team Achieves World Rankings
In a record-equalling feat, the Irish women's football team reached title 27 in FIFA rankings.
It is the first time the team has reached the ranking position since November 2008, when Noel King led the team to the UEFA Women's Championship Playoffs.
Now under the guidance of Vera Pauw, the Irish team has jumped five ranks since she became manager in 2019.
"I cannot give enough credit to our players, who have bought into our plans and helped to shape our approach. We wanted to raise the bar in everything that we do and even though that is an ongoing process we feel that we are on the right track, with three difficult World Cup qualifiers still to come," Pauw told reporters.
But the celebrations haven't started yet.
Diane Caldwell, one of the team's fiercest defenders, said the ranking is nice to see, "but we haven't achieved anything yet. We haven't got to a Euros or a World Cup so that is the hope for us. That's our target. The rankings will take care of itself, depending on our performances and our results," the Balbraggin native said.
After defeating the Philippines 1-0, the Irish team is currently at a training camp in Turkey, practicing for the FIFA Women's World Cup Qualifier against Georgia, which is scheduled for Monday, June 27. Depending on the results of the game, Ireland might secure a spot in the playoffs.