The Fenian Memorial Committee of America is centered on remembering the Fenians and other Irish revolutionaries who are buried in the USA.  On Saturday, November 16, 2021, in Pawtucket, Rhode Island, the Fenian Memorial Committee of America honored James McNally Wilson on the 100th anniversary of his death at the grave marker we had previously placed. He was one of the six Fenian escapees on the vessel Catalpa, which sailed in 1876, with the help of Fenians in America, from Western Australia to New York in the greatest rescue of the 19th century.    
The Fenian Memorial Committee has placed gravestones for three other Catalpa escapees, Michael Hogan (Chicago), Robert Cranston, and Thomas Darragh (Philadelphia). They also placed a commemorative stone at the gravesite of Father Patrick McCabe (Minnesota), who helped facilitate the Catalpa escape and spent the rest of his life in exile as a parish priest in America.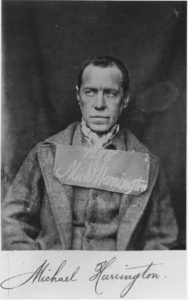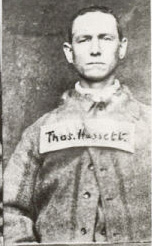 Two members of the Catalpa Six still do not have headstones. The Fenian Memorial Committee fundraising campaign for Michael Harrington (Macroom, Co. Cork) and Thomas Hassett (Doneraile, Co.Cork) succeeded, and the two members will finally have headstones at Calvary Cemetery, Queens, NY. 
George McLaughlin of the Fenian Memorial Committee of America will be the main speaker, along with Eva Natt O'Cathaoir, a board member from the National Graves Association of Ireland and Author of Soldiers for Liberty: A Study of Fenianism, 1858-1908. James Ryan, the great-grandson of Captain Anthony of Catalpa, will also be in attendance. Performances by Gary Gormley and Sean Moloney are to follow the commemoration at the Bantry Bay Public House in Long Island City.
To attend the unveiling, the Fenian Memorial Committee of America recommends entering at the cemetery gate across from Bantry Bay Pub/ Cork Club in Long Island City (33-01 Greenpoint Avenue, Long Island City, NY 11101) and following signs/ markers and to the gravesites. Both graves are in Section 5 of Cemetery 1.
For more information, visit fenianmca.org.