The Catalpa Six were Fenians who escaped to America from Fremantle Prison in Western Australia. They are buried throughout the U.S., five of them were buried in unmarked graves. To date, the Fenian Memorial Committee of America has placed gravestones and/or markers to honor four of these brave Fenians, as well as Father Patrick McCabe, the priest who helped them to escape.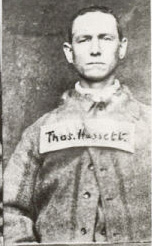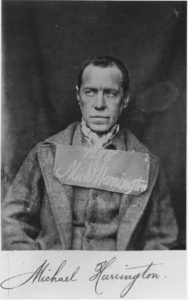 This Saturday, September 24th, the last two of the Catalpa Six – Thomas Hassett and Michael Harrington – will be remembered with gravestones they never had at Calvary Cemetery in Queens, at 12 noon.
George McLaughlin of the Fenian Memorial Committee of America will be the main speaker, along with Eva Natt O'Cathaoir, a board member from the National Graves Association of Ireland and author of Soldiers for Liberty: A Study of Fenianism, 1858-1908. James Ryan, the great-grandson of George Anthony the ship's captain, will also be in attendance. 
Ruan O'Donnell, author and senior lecturer at the University of Limerick will speak at the reception following at the Bantry Bay Pub. Sean Moloney, Gary Gormley, and Rory Murphy will provide music and song for the reception.
Reminders: You MUST enter at the Greenpoint Avenue entrance of Calvary Cemetery, which is diagonally across (one block away) from the Bantry Bay Pub, 3301 Greenpoint Ave, Long Island City, NY 11101. After you enter the cemetery, follow the markers (green and white balloons) to Section 5 of Cemetery 1. Click on the link below for a detailed view of the cemetery.
The ceremony will probably last about an hour, so bring a lawn chair if you want to sit.
PARKING:  The cemetery gates will close at 5 pm sharp!  If you attend the reception at the Bantry Bay Pub after the unveiling and commemoration, be sure to move your car outside the cemetery by 5 pm.
The Cork Club-sponsored reception at the Bantry Bay Pub is also a fundraiser for the work of the Fenian Memorial Committee of America. We appreciate your generosity.
For more information, visit fenianmca.org.