Friday, November 11th, 6:00 – 11:00 pm
Saturday, November 12th, 12:00 – 11:00 pm
Sunday, November 13th, 12:00 – 6:00 pm
Timonium Fairgrounds in the Cow Palace, 2200 York Road, Baltimore, MD 21093
The Maryland Irish Festival is an annual celebration of Irish Culture, heritage, and customs benefiting Irish Charities of Maryland.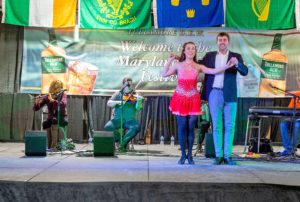 This year celebrates the 48th annual Maryland Irish Festival where there will be plenty of traditional Irish food & drink, internationally recognized musical groups, showcases, competitions, children's activities, cultural exhibits from Ireland, festive contests, a speaker series, and various vendors in the spacious Cow Palace. Ticket prices vary and are available online as well as on all the days of the festival.
To learn more about the festival and purchase tickets visit irishfestival.com.