How the parents of a young boy from Queens, New York, who died from sepsis, created a nationwide movement to address the issue.
On Tuesday, March 27, 2012, twelve-year-old Rory Staunton cut his elbow on the floor of his school gymnasium diving for a basketball. The gym teacher did not clean the cut but rather applied band-aids. By Sunday, April 1, 2012, Rory died in the ICU of sepsis after being admitted to NYU Langone only two days prior.
Shortly after hospital doctors informed Rory's parents of his cause of death, they began researching sepsis online while still in the hellscape that is losing a child. They scoured through government websites and scrolled A to Z on the CDC's website, only to find an empty spot in the S section where information about what caused their son's death should be.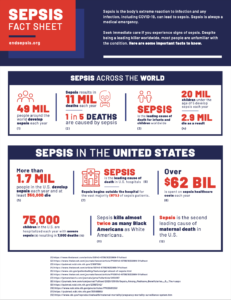 "Even though at that point, sepsis was killing millions of people, they had nothing. They didn't define it or list the signs of it, not a single thing," Orlaith Staunton, Rory's mother, told Irish America.
"We greeted that with huge anger, and that's when we started meeting with people."
In a year, Rory's parents Ciaran and Orlaith Staunton had founded END SEPSIS, The Legacy of Rory Staunton, a foundation for sepsis prevention through widespread awareness, educational campaigns, sepsis protocols in hospitals and other medical settings, and support for people and families affected by the life-threatening condition.
There wasn't a template for the grieving parents to follow – no handbook on how to start a national awareness campaign to prevent the deaths of more than 270,000 Americans annually (a statistic reported by the NIH.)
"The first and foremost goal was that no parent should be burying their 12-year-old child. How do we get it out that the hospital didn't know to look for sepsis, that the doctors didn't know about sepsis, and yet it was this big killer?" Ciaran said.
So, they started on a federal level and scheduled a meeting with the CDC headquarters in Atlanta, where the only printed data on sepsis was brought by Ciaran and Orlaith.
"It was like rolling a boulder up a hill at every instance we came to," Ciaran said.
The Stauntons then met Dr. Shah of the New York State Department of Health, and Michael Dowling, the president and CEO of Northwell Health, both of whom understood that the only way to battle the sepsis crisis was with immediate initiatives by the state, avoiding watered-down or virtually ineffective protocols.
The initiative reached then-Governor Andrew Cuomo's desk, who signed what is known as Rory's Regulations into law in 2013.
Rory's Regulations require that every hospital in New York State develop protocols to improve the rapid identification and treatment of sepsis through sepsis-specific screening exams, a process to identify and document the need for appropriate sepsis treatment, guidelines for the delivery of antibiotics, training, resources, and equipment to treat sepsis, and the reporting of all sepsis-related data to the New York State Department of Health.
Each medical site submits its protocols to the state Department of Health, where they are either approved or denied.
Rory's parents often described him as a "gentle" kid. He was a foot taller than his classmates, and his heart was symbolically a similar size. He used his giant presence and personality to protect and guide the new kids at school.
"I think it became more obvious as he got older that he was becoming a leader," said Orlaith, holding back tears. And though Rory is longer the leader of his school hallways, his legacy of being an advocate for the underdog lives through sepsis regulations that bear his name.
But Rory's legacy only lives on through New York state laws; there are no sepsis protocols in place on a federal level. And Rory wanted to change the world – so the Staunton's fight isn't over.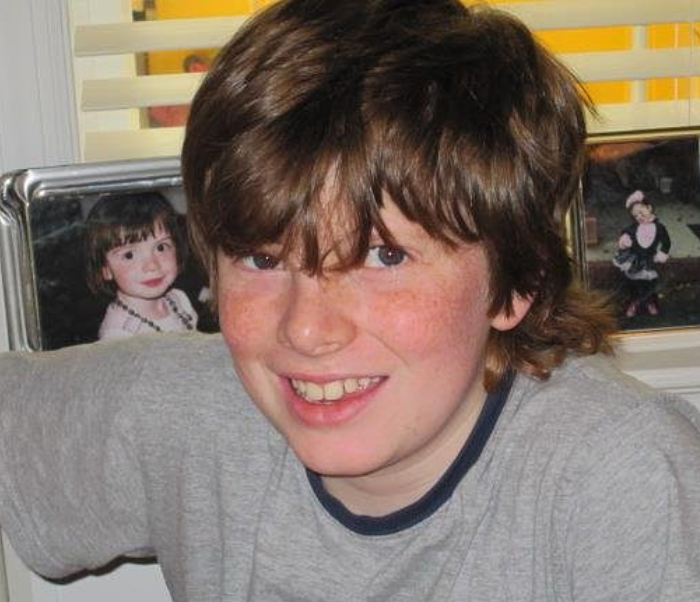 "The big thing about regulations in New York state is that it ensures that every health worker is trained in the recognition of sepsis. So that's from people who are working in medical offices, to dental workers, to whoever – and that's really important that they know the signs," Orlaith said.
"Right, from the triage and onward. It's everyone," Ciaran said, continuing Orlaith's point.
"Eighty percent of the people who died from sepsis had it when they walked in the door to the hospital. The triage team would have recognized it as sepsis, as they would with a stroke or a heart attack, where there are national directives for them to follow. There are none for sepsis."
After nearly a decade of working closely with New York state politicians and national and international sepsis awareness leaders, the Staunton's awareness campaign found its way to the United States Senate floor on September 13, 2022 – officially declared World Sepsis Day.
Senate Majority Leader Chuck Schumer, a New York Democrat, shared Rory's story and expressed the urgency for federal policies on sepsis protocols, declaring: "It's time we take this disease seriously.
"The federal government has a great model to follow in my home state of New York, which adopted Rory's Regulations to guide health officials when it comes to this illness. Named in honor of Rory Staunton – a 12-year-old from Queens who died from sepsis ten years ago –these rules have undoubtedly saved countless lives and should inform federal policy."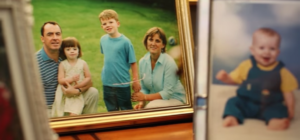 Because of their tireless energy and dedication to the cause of ending sepsis deaths, Orlaith and Ciaran have been asked to start initiatives in their native Ireland and to speak in Geneva at the World Health Organization. They have been invited back to Berlin to deliver the keynote address at the Global Sepsis Forum on September 16, 2022.
"We are very honored to be asked to speak by the Global Sepsis Alliance and by the WHO President," Orlaith stated. "It's a good opportunity for us to share what we've done in America with the rest of the world."
On October 11, Ireland's Department of Foreign Affairs announced that Ciaran and Orlaith are among the recipients of the Presidential Distinguished Service Award for the Irish Abroad in 2022. The award is granted annually and recognizes the distinguished and continuous contributions to Ireland, Irish communities around the world, and Ireland's international reputation by people living abroad.
Simon Coveney, Ireland's Minister for Foreign Affairs, addressed the Stauntons in a letter: "I am especially pleased that you have been selected to receive the Award under the category of Charitable Works. The central and significant role played by you in setting up the Rory Staunton Foundation in the wake of the tragic death of your young son, Rory, and the resultant laws which have been passed, has had a far-reaching impact. Your work has undoubtedly saved thousands of lives and will continue to impact on future generations. The award is well deserved and I am delighted to see your efforts recognized in this very special way at a national level."
The Awards ceremony will be held at Áras an Uachtaráin in Dublin, with the date announced in the coming weeks.
In honor of September being World Sepsis Month, Irish America asked the Stauntons for one thing they hope the public can take away from the awareness campaign.
"We have said from day one is that everyone should know the signs of sepsis. They should know to rule it out. So, if they bring in their loved ones [to a hospital], or if they are sick themselves, to ask – could this be sepsis?" Ciaran said.
Orlaith, mirroring Ciaran's point, said: "The most important thing is to know that sepsis exists and to know the signs, and for people to understand that these numbers are absolutely massive. The CDC just updated it numbers to say that upwards of 370,000 people die from sepsis each year.
"You think it can't happen to you, but it can."