Bad Sisters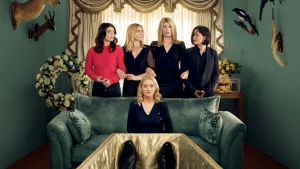 Described as "a delicious blend of both dark comedy and thriller, "Bad Sisters" follows the lives of the Garvey sisters who are bound together by the premature death of their parents and a promise to always protect one another." Protecting one another means that they will use any means possible to get rid of their abusive brother-in-law John Paul (named for the Pope) who is ruining their sister Grace's (Anne-Marie Duff) life, and theirs. John Paul is so terrifically evil as played by Claes Kasper Bang (a Danish actor and musician), you'll want to kill him yourself. The problem is the sisters — eldest Eva (Sharon Horgan) who helped keep the family together when their parents died; Ursula (Eva Birthistle), an unhappily married nurse; Bibi (Sarah Greene), who's still dealing with the trauma of losing an eye; and Becka (Eve Hewson), the youngest who is trying to get her spa off the ground – are "shit at murder," and their plans keep getting foiled. Bad Sisters, on Apple TV+, features a fantastic cast, sisters aside, the half-brothers, Daryl McCormack as Matthew Claffin, and Brian Gleeson as Thomas Claffin are well-paired, and to top it off the scenery is gorgeous – it doesn't rain at all, at least in Season I.
The Banshees of Inirshein: A Friends at War Movie
Martin McDonagh brings his dark, funny sensibility to his latest movie, The Banshees of Inisherin. It's cringe-worthy, offensive, perverse, hard to watch, and lastly, laugh-out-loud funny.
Born in London to Irish parents, McDonagh spent much of his childhood in the west of Ireland and still holds dual Irish/British citizenship. "We were brought up to be proud of being Irish, maybe more so than someone brought up in Dublin."
He started writing plays at 22 and by the time he was 27, he was the youngest person ­— since William Shakespeare — to have four new plays running simultaneously on the London stage.
In recent years, however, McDonagh, a man in a hurry, left the stage for the movies ("Films are quicker") and his 2018 Three Billboards over Ebbing Missouri received seven Oscars. Now he's got the gang from his 2007 cult classic, In Bruges, together for his newest work, The Banshees of Inisherin.
Colin Farrell and Brendan Gleeson are once again playmates, they meet daily at 2:00 PM at the local pub. It's 1923, they live on a remote Aran Island where they hear from the mainland that the Irish Civil War is raging. All changes one day when Colm Doherty (Gleeson) tells Pádraic O'Súilleabháin (Farrell), "I just don't like you no more."
Pádraic is incredulous "You do like me…you liked me yesterday." Colm, a serious musician in his late 60s, feels his time running out and wants to compose an important creative piece. He's frustrated by Pádraic, a "dullard" who talks boring shite, interfering with his work.
The other characters are the stock characters of Irish drama: a testy priest, a vicious crone who roams about like a Greek/Irish chorus, a gossipy shopkeeper, a brutal policeman and his simple-minded son. Pádraic's sister, Siobhán (Kerry Condon) is smart, sane and sensitive, managing to be the heart of the movie though consistently frustrated with Pádraic who brings his beloved, albeit stinky, miniature donkey into the house.
Colm, a gifted violinist has threatened to cut off his fingers if Pádraic doesn't stop talking to him but loyal (and dim) Pádraic doesn't take the hint and soon (this is the part to look away) fingers start flying.
Yet despite their flaws and eccentricities, it's easy to root for both men at different times. Brendan Gleeson plays the frustrated, half-mad artist brilliantly but it is Colin Farrell who will break your heart. No longer the cute, impish newcomer of 25 years ago, he's all grown-up and all soul. Heaps of awards are awaiting him.
– By Rosemary Rogers
The Banshees of Inisherin, starring Brendan Gleeson and Colin Farrell is now playing in theaters across the country.
The Graham Norton Show
The award-winning British comedy chat show, The Graham Norton Show welcomes the biggest stars of film, TV, and music each Friday evening on BBC America at 11/10c.
The show centered around the red sofa is characterized by Norton's opening monologue, adult humor, innuendo-laden dialogue, and flamboyant presentation. If you tune in be prepared for the energy that Norton and his guests bring to the show each week.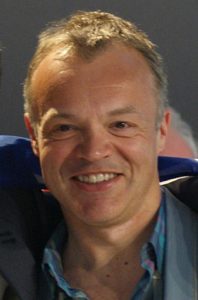 Norton is an Irish actor, author, comedian, and presenter who began his career as a comedian and panelist on the BBC radio show Loose Ends from there he went on to perform stand-up comedy and work as a stand-in host on late-night TV. 
The Graham Norton Show, which has been in production since 2007 has won Norton five BAFTA Awards and three British Academy Television Awards for Best Entertainment Performance. 
The stars of The Banshees of Inisherin, Colin Farrell and Brendan Gleeson just appeared on the show last week to promote the new movie and spent a bit of time talking about different parts of Ireland with guests, Kate Hudson, Elizabeth Banks, and Edward Enninful, enjoy the clip.
The Greatest Beer Run Ever
The "greatest beer run ever" is turning into quite a movie-making story also.
It all begins back in 1967, in the north Manhattan Irish neighborhood of Inwood, where there was a watering hole called Doc Fiddler's. The Irishman behind the bar was named George Lynch, and affectionately known as "the Colonel."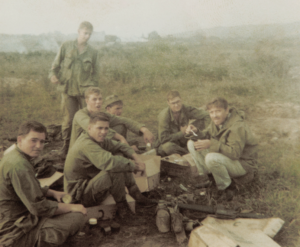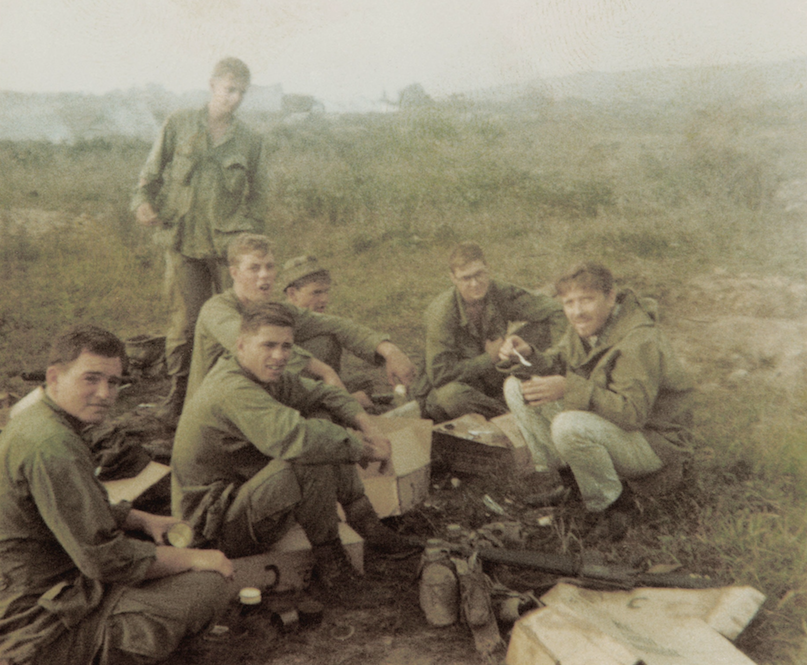 It was "an honorary title, since he had made only private first class in the army," as John "Chick" Donohue writes in his book The Greatest Beer Run Ever.
By late 1967, Donohue adds, "Inwood had already buried 28 brothers, cousins, and friends who had been killed in Vietnam."
Such sacrifices seemed to get lost in the angry protests that dominated the headlines of the day.
As he's thinking about Americans in Vietnam, Donohue also can't help but think about the English in Ireland.
Eventually, Lynch and Donohue came up with a plan to deliver beer to the Inwood boys in Vietnam, to thank them for their service.
The Greatest Beer Run Ever is now being made into a film directed by fellow Irish American Peter Farrelly (from the Oscar-nominated Green Book), and is expected to star Russel Crowe, Zac Efron, and Bill Murray.
Not a bad later-in-life accomplishment for Donohue, a retired New York City "sandhog," who spent decades underground digging tunnels, after traveling halfway around the globe to deliver some pals a few cases of Pabst Blue Ribbon.
The Greatest Beer Run Ever is currently streaming on Apple TV+.
Niall Horan's Homecoming: The Road to Mullingar with Lewis Capaldi
We all have the desire to reconnect and revisit the place we call home. Irish Singer-songwriter Niall Horan did just that with his friend and fellow Scottish singer-songwriter Lewis Capaldi on a road trip in Ireland.
The documentary, presented by Guinness and currently playing on Prime Video follows Horan and Capaldi for three days as they road trip through Ireland, sing together in Irish pubs, share a pint or two of Guinness, and laughing, singing, sharing a pint or two, and ending with Horan giving an intimate performance at Clarke's Bar in Mullingar.
Watch Niall Horan's Homecoming: The Road to Mullingar with Lewis Capaldi on Prime Video.
Just Something Fun to Watch