New York Remembers Hurricane Sandy 10 Years Later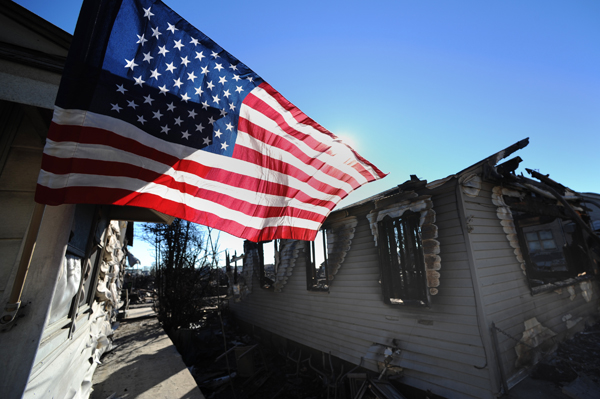 Many remember the devastation that Hurricane Sandy brought to New York and the surrounding areas in October 2012. In the areas that were hardest hit, like the largely Irish enclave of Breezy Point, Queens, tidal waves flooded streets, destroying homes, knocking out gas lines, and causing a slew of explosions. In true Irish spirit, neighbors and families and joined forces to shelter and care for each other as each emergency outweighed the next.
Dozens of organizations and communities are holding events, panels, and tours to remember the efforts of those in the New York region who dedicated the last decade to rebuilding the wrecked communities while planning to protect them from future storms.
From October 22-23, the Open House New York (OHNY) Weekend is inviting the public to neighborhood and infrastructure tours that explore the $18 billion investment for recovery and resilience after Hurricane Sandy. OHNY is also offering a boat tour hosted by Kate Orff and Pippa Brasher, the creators of the Living breakwaters project.
As for virtual events, MyCoast NY is asking community members who live in flood-prone neighborhoods to get involved in their virtual discussion on October 25 for their program, which tracks and shares shoreline change and storm damage from a grassroots level throughout the state.
To add an event or access the full list of Hurricane Sandy remembrance discussions, tours, and panels, visit rebuildbydesign.org
Waterford's Copper Coast Named in Lonely Planet's Offbeat Hotspots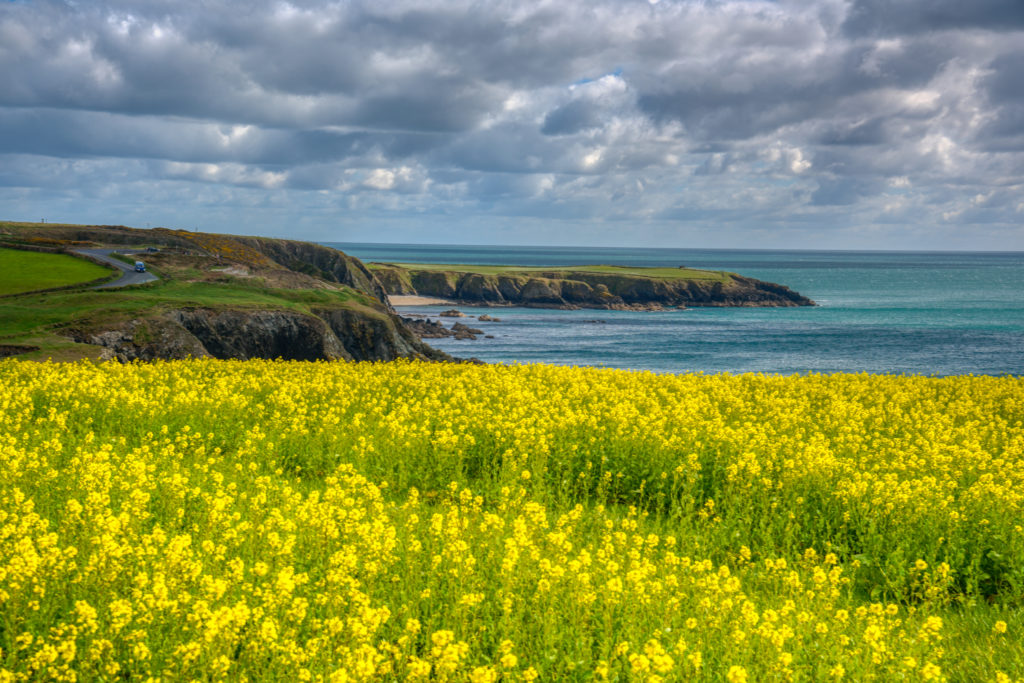 The Copper Coast in County Waterford was named one of the best off-the-beaten-path destinations by the renowned Lonely Planet travel guidebook publisher.
Named after the 19th-century copper mines in the region, the Lonely Planet's Offbeat guide calls this coastline, which allows visitors panoramic views of the Atlantic ocean "sorely overlooked." 
"On all but the busiest of summer weekends you can expect to have its gorgeously secluded, wave-whipped coves, walking trails and coastal woodlands largely to your lucky self," the guide says.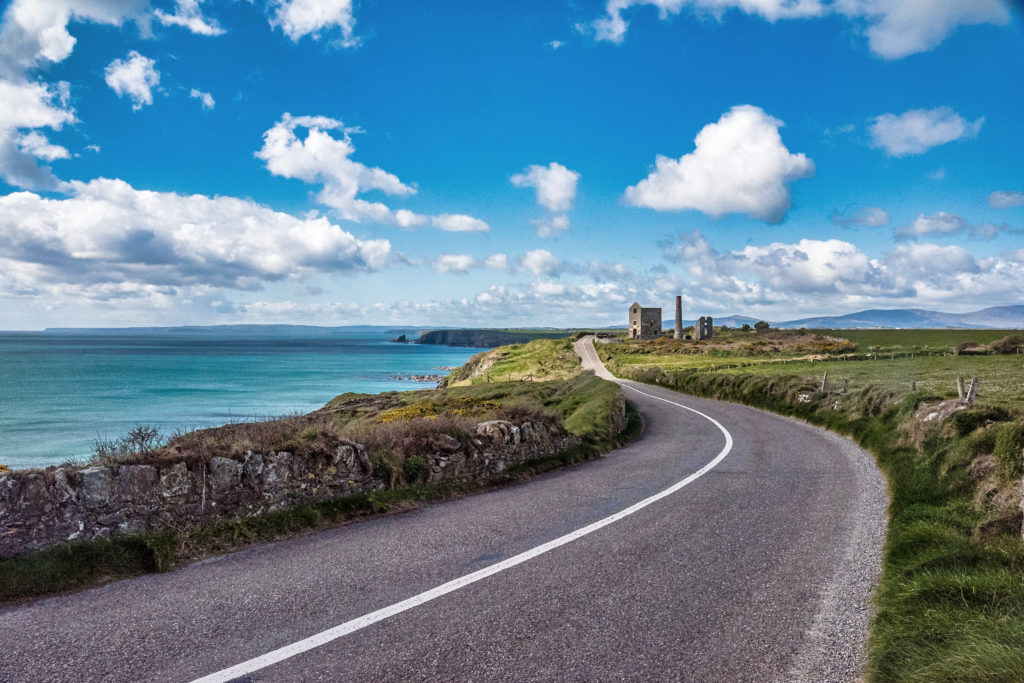 The Copper Coast is just one of a 100 "travel experiences where tourists are few and far between," named in Offbeat. Other places include the 'lost city' of Banteay Chhmar in Cambodia, and the Goosenecks Overlook in Capitol Reef National Park in Utah. 
What makes the Copper Coast unique is its ecological and cultural history. In 2015 UNESCO nominated it as Ireland's first dedicated Geopark, describing the region thusly: "Neolithic ruins, medieval churches, and pre-Christian inscribed stones" that dazzle the coastline consisting of "scalloped beaches and coves buttressed and enclosed by rocky headlands."  
Offbeat is available to buy everywhere except the United States, where it releases on November 22. 
Irish Government Bans Evictions Through Winter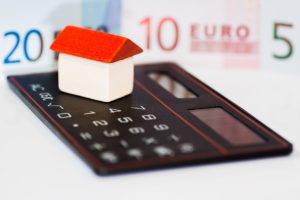 The Irish Government announced a ban on evictions throughout the winter months. As the effects of Ireland's housing shortage, cost of living crisis, and increasing energy bills are felt across the country, the Minister for Housing, Local Government and Heritage, Darragh O'Brien TD, said that the Cabinet authorized the ban to "make sure that we can protect tenancies through these winter months whilst also respecting fully the rights of the property owners," he told RTÉ radio.
Exceptions to the eviction ban are tenants who have damaged the property, the non-payment of rent, criminal behavior, or using a property for services not in the initial agreement.
National housing charity Threshold is in support of the policy, saying: "a moratorium on evictions is necessary as the number of people being evicted from their homes with no options of alternative accommodation has increased hugely. We have seen a doubling of termination notices this year – over 460 on average per month – and there is limited emergency accommodation for these private tenants who find themselves homeless."
This policy announcement comes after Sinn Féin spokesperson on Housing, Eoin Ó Broin TD, called on the minister to ban evictions on October 17, saying: "I am concerned by some reports suggesting that a ban, if introduced, would not take effect until December."
"Any delay in the introduction of the eviction ban will result in hundreds more adults and children being forced into homelessness," Ó Broin said.
The Department of Housing recorded 10,805 people experiencing homelessness in Ireland as of August 2021.
The policy, called The Residential Tenancies (Deferment of Termination Dates of Certain Tenancies) Bill 2022, will be introduced to the Oireachtas next week.
Release of Ionbhá: The Empathy Book for Ireland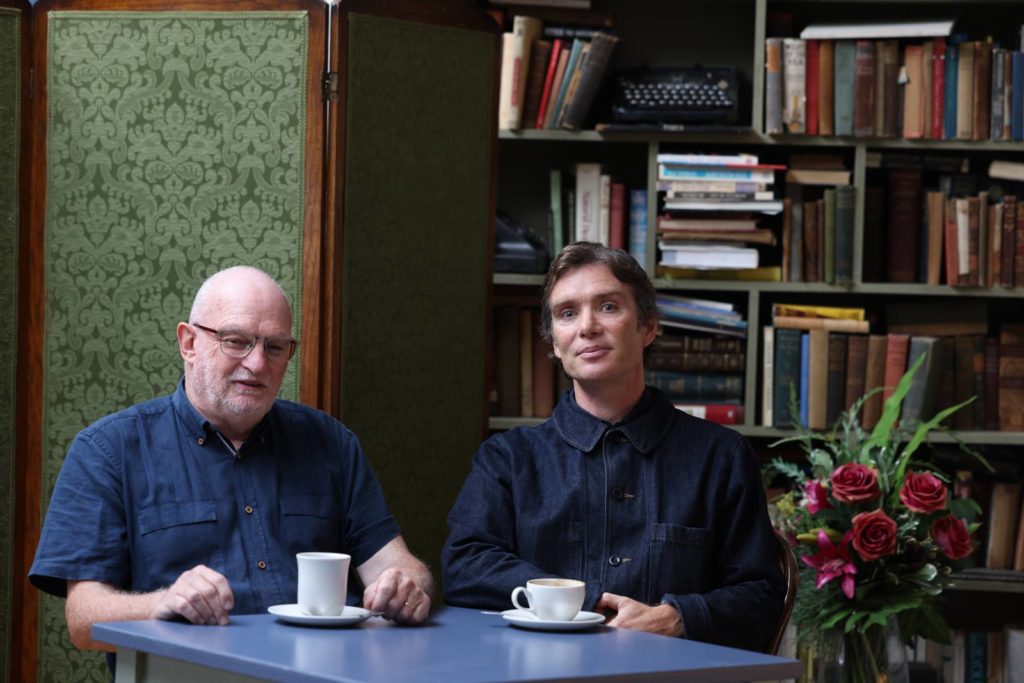 Actor Cillian Murphy and N.U.I. Professor Pat Dolan released Ionbhá: The Empathy Book for Ireland, on October 6. The book features essays from 89 contributors including Ireland's President Michael D. Higgins, singer Hozier, U2's The Edge, and singer/songwriter, Imelda May.
Published by Mercer Press and funded by the Irish American Partnership, the book will be made available to every secondary school in Ireland. The aim of the book is to help reduce bullying, racial profiling, violence, and increase young people's sense of belonging in school.
In the words of Cillian Murphy, empathy "can offer an embrace to difference, and can bring connection in a disconnected world."
The concept of the book began with Activating Social Empathy, an interactive, student-focused, social, and emotional learning program developed by Dr. Ciara Boylan and Professor Dolan in 2017 as a resource tool for post-primary schools.
"We are on the cusp of the development of empathy as a core part of education systems which will benefit not just youth but civic society as a whole," said Professor Dolan whose is the director of the UNESCO Child and Family Research Centre at the National University of Ireland Galway
The Irish American Partnership supports this critical and innovative program. The organization believes, as school teacher Hugh Fitzmaurice writes in his essay: "empathy education is not an add-on — it is the heartbeat of who we are and needs to be a priority for our young people going forward."
Gabriel Byrne Returns to Broadway with Autobiographical Show, Walking With Ghosts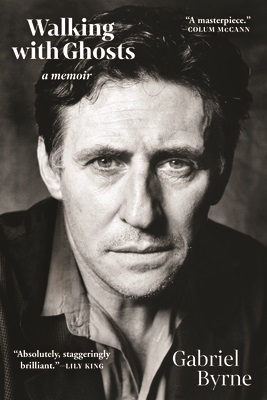 Emmy nominee and Golden Globe-winning actor Gabriel Byrne has returned to Broadway with his autobiographical solo show, Walking With Ghosts, based on his memoir of the same name, and an earlier work called Pictures in My Head, which offers a fascinating glimpses into his public and private life.
The play first premiered in Dublin, then at the Edinburgh Fringe Festival, London's West End, and now on Broadway – where it has welcomed with rave reviews from critics and fans.
Known best for his roles in In Treatment, which won him a Golden Globe in the Best Performance by an Actor in a Television Series category, Excalibur, The Usual Suspects, and his performance in the Tony-nominated play Long Day's Journey Into Night, Byrne has established himself not only as a renowned Irish actor but an incredible storyteller.
"Alone on a nearly bare stage, Byrne is literally framed by designer Sinéad McKenna's triple picture frames and dimly reflected on a cloudy mirrored backdrop. For nearly two hours (plus interval), Byrne proves himself to be a virtuoso but subtle storyteller, mixing humor and pathos, joy and sorrow in a mesmerizing journey through the highs and lows of his early life" writes mark Ludmon in Britishtheatre.com.
Catch a performance of Walking With Ghosts at the Music Box Theatre until December 29, 2022.
Remembering the Guildford Four on the Anniversary of their Release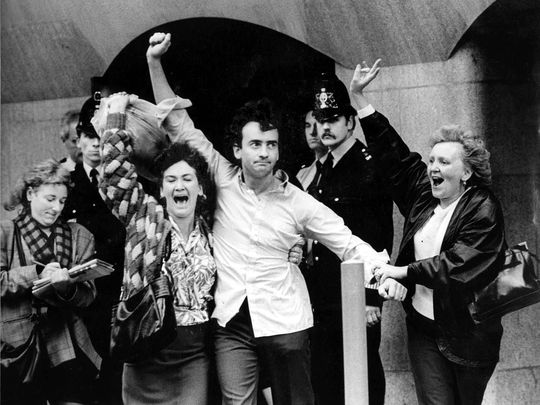 On October 19, 1989, Paul Hill, Gerry Conlon, Paddy Armstrong, and Carole Richardson were released from prison 15 years after they were wrongfully convicted for the Guildford and Woolwich pub bombings on October 5 and November 7, 1974, respectively, which killed four off-duty British soldiers and a civilian.
Gerry Conlon's father, Giuseppe, was also framed for the bombings and died in prison.
Police and prosecution failed to provide the forensic evidence that would exonerate the Guildford Four, even after the Balcombe Street gang, an active IRA service unit, took responsibility for the Guildford and Woolwich bombings. The unit submitted a statement to the court two years after the Guildford Four's conviction, yet their combined sentence of 60 years remained, including the historic ruling against Hill: life in prison with no chance of parole until great age or infirmity.
"There has been a serious miscarriage of justice which has resulted in the wrongful imprisonment of many years," then-Home Secretary Douglas Hurd told the House of Commons upon their release.
In 1995, In The Name of the Father, a movie based on Gerry Conlon's book Proved Innocent starring Daniel Day Lewis, as Gerry Conlon and Emma Thompson as Gareth Pierce, the English solicitor who argued for the release of the four, was nominated for seven Academy Awards.
In 2005, then-PM Tony Blair apologized for the treatment of the Guildford Four and Maguire Seven, a group of seven innocent Irish people and relatives of the Maguire family who were framed and wrongly convicted for IRA attacks.
"I am very sorry that they were subject to such an ordeal and injustice," Blair told members of the Conlon and Maguire families. That is why I am making this apology today – they deserve to be completely and publicly exonerated."
Gerry Conlon died from cancer at age 60 in 2014. Carole Richardson, who was Paddy Armstrong's girlfriend, and just 17 when she was arrested, died of caner at age 55 in 2013. Paul Hill wrote Stolen Years, published in 1990 and in his post-release life advocated for others who had been wrongful imprisoned. Hill married Courtney Kennedy (daughter of Robert Kennedy) and they had a daughter, Saoirse who passed away in 2019 at 22. Paddy Armstrong released a book about his struggles readjusting to society after prison called Life After Life in 2017.