One of the best places to experience Irish culture, history and stunning natural beauty, is the Shannon region, and it's just a direct flight away from New York and Boston.
The song says that it's a long, long way from Clare to here – that's likely to be true for most of you reading this. However, once you actually arrive in County Clare, you'll find that you're not a long way from anywhere. Shannon Airport is located there and it's within a four-hour drive of virtually everywhere in Ireland.
"As soon as you leave the airport, you're immediately in the heart of Ireland and at the gateway of the Wild Atlantic Way," says Mary Considine, CEO of Shannon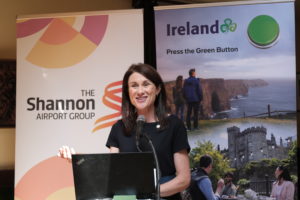 Airport Group. "The whole country can be explored from here."
Shannon Airport's motto is 'making it easy' and that's what it's been doing for decades. Hundreds of thousands of transatlantic passengers have traveled through the airport, including every U.S. president since John F. Kennedy.
They've bought items in the world's first duty-free shop, which opened here in 1947. They've also benefitted from Shannon becoming the first airport outside the U.S. to introduce full U.S. pre-clearance services in 2009. This was followed up by Shannon becoming the only country in the world to operate a combined European and U.S. Transportation Security Administration-compliant checkpoint system in 2016.
"This means passengers are screened just once for both regulatory standards, eliminating the additional screening requirements that apply at other preclearance airports," says Considine. "It's all part of our aim to improve the passenger experience and make flying hassle-free."
Further improvements have recently been carried out at the airport. This includes the installation of new screening equipment so that passengers no longer have to remove laptops or liquids from their luggage, which halves the time it takes for them to go through security.
All of this explains why Shannon Airport has bounced back from the downturn that resulted from the pandemic. "Aer Lingus is once again offering flights to New York and Boston and United Airlines are flying from here to Newark," says Considine. "Delta and American Airlines were with us pre-Covid and we're confident of their return once consolidation, capacity constraints, and crewing issues are resolved. For now, we're serving 27 destinations in eleven countries and are delighted to be a key transatlantic connection. We're looking forward to welcoming many more passengers to Shannon and to them enjoying the experience of passing through our airport."
So, what awaits them when they do so? Bunratty Castle is a mere 15 minutes east of the airport. This 15th-century castle is the best preserved in all of Ireland and is open to visitors. You can take guided tours, during which you will learn how the Irish aristocracy lived centuries ago. You'll hear tales of battles, and you can even attend a medieval banquet at which you will enjoy a four-course meal, plenty of mead, and entertainment from the world-famous Bunratty Castle Singers.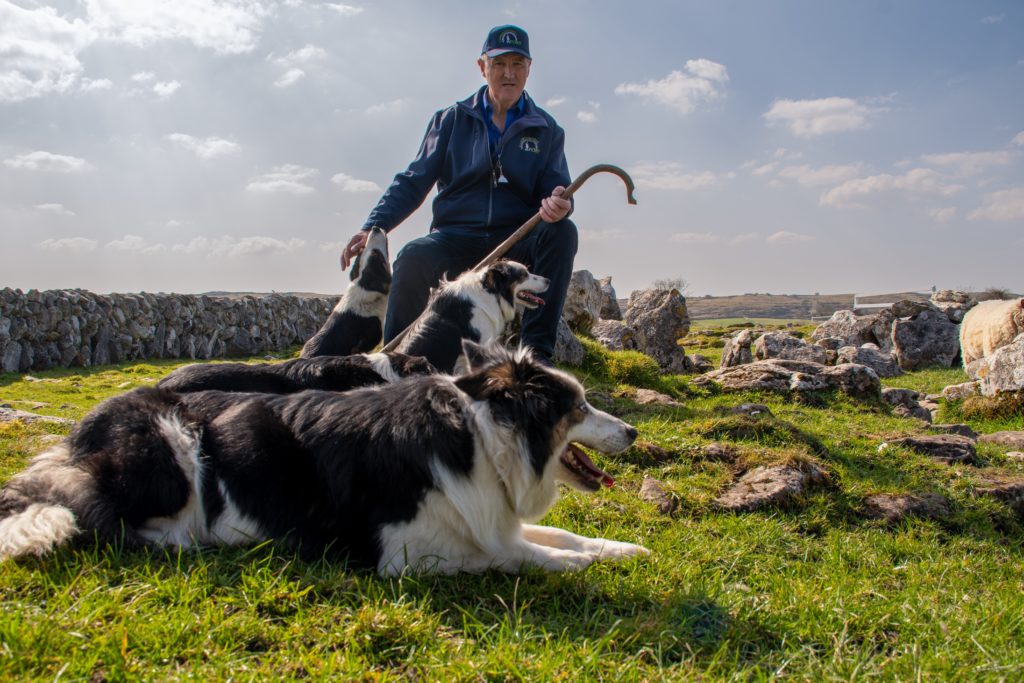 The Bunratty Castle Folk Park is beside the castle. This recreation of a 19th-century rural village has farmhouses, shops, thatched cottages, a school, a post office, and more. It's even got a fully licensed pub so that you can enjoy a pint in Ireland of bygone times.
Durty Nelly's is another pub that nestles in the shadow of the castle. It's a great place to meet the locals and enjoy some Irish food.
By this stage, you're likely to be tired and as luck would have it, there's a charming hotel nearby. The Bunratty Castle Hotel and Spa offer spacious rooms, great food, and drink, and a luxurious spa in which you can recover from your long day's traveling.
Having stayed local on day one, you now need to decide where to travel next. If you go south, Limerick will be your first destination.
The third largest city in the Republic of Ireland is a place where the old meets the new, with castles and cathedrals standing alongside Georgian buildings, modern art museums, and eclectic shops.
King John's Castle rises imposingly over the River Shannon. It's a 13th-century fortress that consists of the main block, three round corner towers, and a gatehouse. Some of it now houses an exhibition that tells the history of the city.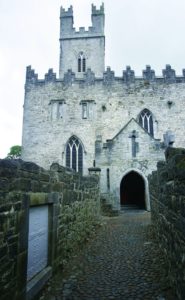 St. Mary's Cathedral was founded in 1168 and to stroll through it is to travel from that early medieval period to the present day. The arcaded arches and Romanesque West Door are original and from the 12th century. There are stone carvings of griffins and dragons dating from the late 1400s. There's the leper's squint, which is an opening in the wall through which lepers were allowed to see and hear mass and receive communion in medieval times. And there are even cannon balls that were fired at the cathedral during the Williamite siege of the city in 1691.
The Treaty Stone is also worth visiting. From 1688 to 1691, the Williamite War was fought in Ireland between William of Orange and his father-in-law, King James II. It ended when they signed a treaty on a stone beside the Thomand Bridge which spans the River Shannon at Limerick City. That stone still stands and has become a historic landmark.
Nor should you miss an opportunity to visit The Hunt Museum, the Newtown Pery quarter, and the Milk Market. The Hunt Museum is located in the city's old custom house and exhibits more than 2,000 pieces of art and antiquity including works by Picasso and Renoir as well as Celtic and medieval tools, weapons, coins, and jewelry. Newtown Pery is a buzzy part of town full of Georgian buildings, modern shops, and excellent restaurants. And on weekends, the Milk Market transforms into one of Ireland's busiest food markets, selling artisanal food products from local producers. Go on an empty stomach and sample cheese, charcuterie, chocolates, and more.
South of Limerick City, you will find the Lough Gur prehistoric site. Situated on the banks of a lake, its history dates back more than 6,000 years. It's full of fascinating archaeological features such as a wedge-shaped passage grave, stone forts, stone circles, and a crannog, a man-made island to which our Iron Age ancestors would retreat when under attack.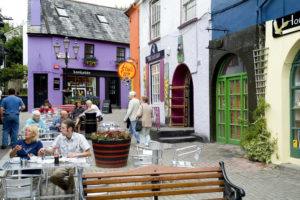 The village of Adare is only half an hour's drive from Lough Gur. Surrounded by woods, parklands, ruined castles, abbeys, and churches, this is a quaint village of thatched cottages, boutique shops, and bustling cafés and restaurants.
If you venture further south, the scenic Dingle Peninsula and Ring of Kerry await. Both are only two hours away from Shannon. But your compass may not be pointing south. Perhaps you've decided to travel east.
If so, your first pitstop should be Glenstal Abbey. Home to Benedictine monks and a boys' boarding school of high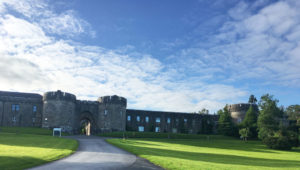 renown, this abbey is set on a 500-acre estate. You are welcome to visit the grounds where you will find ancient oak forests that provide a sanctuary for local wildlife. You can also visit the church where mass, morning, evening, and night prayers are said daily.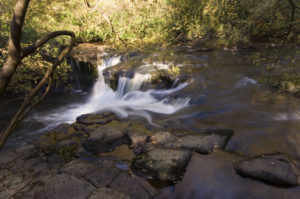 Over the border in Tipperary, more surprises await. The Clare Glens is a wild and densely forested region that runs alongside the banks of the Clare River. Waterfalls run down the face of red sandstone gorges before plummeting into the crystal clear waters below. There are several loop walks that bring you right into the heart of these natural wonders.
Tipperary also has charming towns. Cashel is one of the most historic.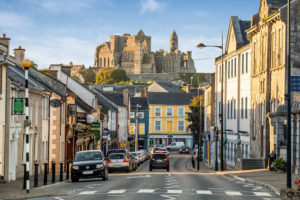 The Rock of Cashel sits at its centre, an iconic ecclesiastical site perched on top of an outcrop of limestone rock. This collection of medieval buildings includes a 12th-century round tower, a high cross, Cormac's chapel – one of the earliest and finest examples of the Irish Romanesque style, a 13th-century Gothic cathedral, a 15th-century castle, and The Hall of the Vicars which houses a museum where the original Cross of St Patrick can be found.
The town of Thurles is considered the home of the Gaelic Athletic Association as it's where it was founded in 1884. If you're a GAA fan, Thurles' Semple Stadium is one of the best places to catch a game of hurling and Lár na Páirce is a great museum that recounts the history of traditional sports in Ireland.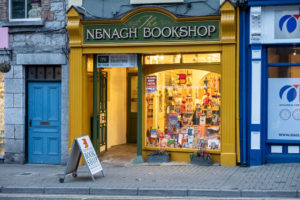 Nenagh is a bustling market town with an enchanting 12th-century castle at its centre. It's also home to the Nenagh Arts Centre, which hosts impressive exhibitions throughout the year.
From Nenagh, you can travel to Lough Derg, a lake whose shoreline is dotted with picturesque villages. From its banks, you can watch colourful boats sail by, rent a kayak to go for a paddle, or enjoy some of Ireland's best angling opportunities.
Alternatively, you could hike or cycle the Lough Derg Way. Consisting of riverbank walks, forest tracks, and old roadways as well as boggy hillsides, you'll enjoy views of the lake and the surrounding countryside every step (or pedal) of the way.
Make sure you stop off at Garrykennedy. Situated on the banks of the lake on a picture-perfect harbour, the O'Kennedy clan built this castle in the 15th century to control the strategically important harbour and its surrounding lands. Cromwell's troops attacked it and the castle fell into disrepair. These days, however, it's setting by the harbour make it ideal for a pitstop or a picnic. There are also two pubs nearby that are renowned for their traditional music sessions.
From Garrykennedy, you can start traveling west once more. Follow the River Shannon to Killaloe and its twin town of Ballina. Linked by a 13-arch bridge, these two towns are home to a bustling marina, from which you can take a boat trip up or down the river.
Then you should turn your face westwards to the Atlantic. Aim for the Loop Head Peninsula, which juts into the sea from the most westerly point of Clare, and which is situated right in the middle of the much celebrated Wild Atlantic Way.
As you travel here, you will make your way through the Shannon Estuary. You'll stop off at seaside villages like Kilrush and Kilkee. And you'll have opportunities to enjoy panoramic coastal views, go on dolphin-watching boat trips, or to play golf on some of Ireland's finest golf courses.
Traveling further north along the coast, you'll arrive in Milltown Malbay, a town with a rich musical heritage and home to the world-famous Willy Clancy Festival.
Next are the Cliffs of Moher, Ireland's most visited natural attraction. Stretching for five miles and reaching 702 feet high, they offer incredible views across the Atlantic. Keep an eye out for puffins and other local wildlife.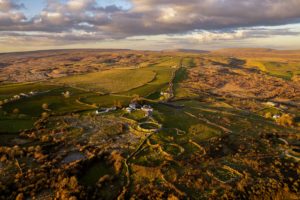 More spectacular scenery awaits further along the Wild Atlantic Way when you arrive at the Burren. With its limestone pavements and curious rock formations, the Burren has an almost lunar landscape and its own unique ecosystem of flowers and plants.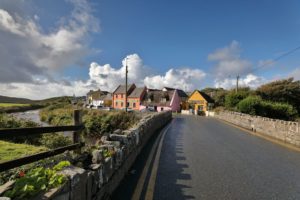 You could keep going north, to the seaside village of Doolin, Galway Bay, and its lively city, and on to Mayo, Sligo, Donegal, and Derry. There are so many options when you land at Shannon Airport. Whether you opt to travel north, south, east, or west, there's no place in Ireland that's far away. Shannon is the gateway to the entire country.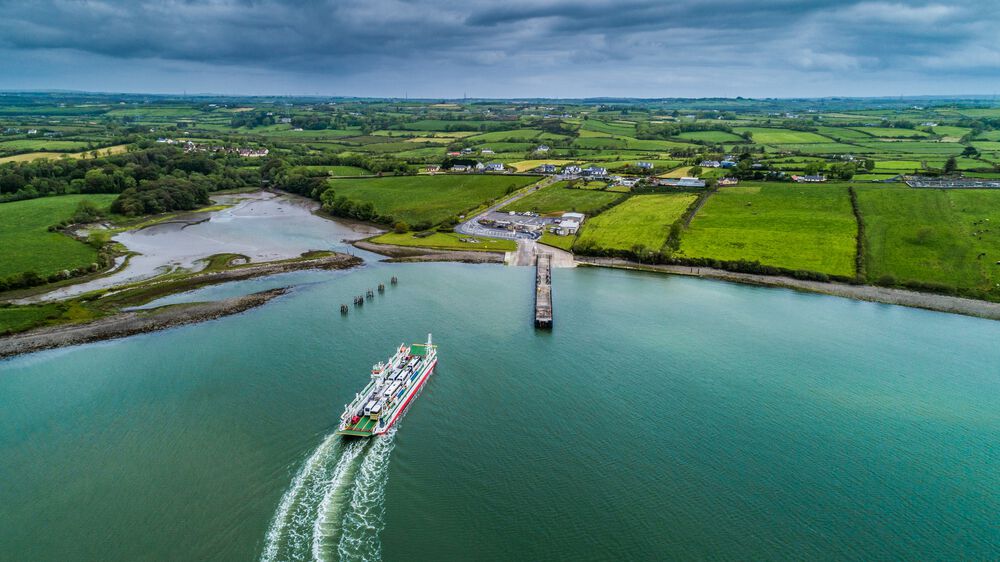 For more information visit Ireland.com. ♦