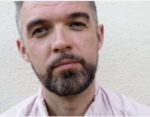 The 11th annual Tom Quinlan lecture at Glucksman Ireland House NYU will be held on Friday, December 2nd at 2:00 pm. As in past years, the "lecture" will feature a poetry reading by a prominent Irish poet. It also serves as a lead into the Irish Arts Center's signature
Poetryfest
weekend which kicks off at the new center's theater at 8:00 pm on Friday evening.
This year's poet is Nick Laird, who teaches at NYU and holds the Seamus Heaney Chair in Poetry at Queens University Belfast. Since the launch of the lectureship, there have been close ties between Glucksman Ireland House and Queens. QUB alum Seamus Heaney himself came to NYU for the announcement in September 2011 and Heaney was a great friend and mentor of Laird, who is also the curator of the IAC's Poetryfest.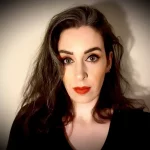 At the NYU event, a second poet will join Laird to read her own original work. Victoria Kennefick is this year's winner of the annual award from the Heaney Centre for the best first book of poetry,
Eat Or We Both Starve.
Tom Quinlan, 97, taught poetry in and around Philadelphia for 70 years and was a frequent visitor to the Yeats Summer School in Co. Sligo. ♦