Advocate for Women's Health Dies
Ireland lost an outstanding advocate for women's health when Vicky Phelan died at the age of 48 on Monday, November 14.
Vicky first came to public attention outside the Irish Court on April 25, 2018. That was when she first told her story of being diagnosed with terminal cervical cancer in 2014, three years after a smear test had shown no abnormalities.
The protocol at the time was for women who were diagnosed with cervical cancer to have their smear tests audited, and when this happened, it was discovered that a mistake had been made with Vicky's. It was a false negative.
Vicky wasn't told about this until 2017, and when she found out, she took a case against the Texas lab that made the mistake.
Her lawyers argued that they had been medically negligent and the lab settled the case for €2.5 million and tried to compel Vicky to sign a non-disclosure agreement.
Vicky refused and thus began her campaign. It was to lead into an official investigation into the controversy and to the establishment of the 221+ support group, so called because Vicky wasn't the only woman whose smear test had been misread and the mistake then concealed from them. There were at least 221 more.
The Irish State has since apologized to Vicky, but apologies were not what they wanted. In a piece for the Irish Independent, Vicky wrote: "I'm here to tell you now, while I still can, that I don't want your apologies. I don't want your tributes… your accolades or broken promises. I want action. I want change. I want accountability. And I want to see it happen while I'm still alive, not after I'm dead."
She got to see some of this happen.
Because of Vicky, the women of Ireland now have a cervical cancer screening system that is fit for purpose, and patients are now invited to play a more active role in their own healthcare.
Vicky also called for legislation making it mandatory for doctors and medical staff to admit mistakes. Following her death, the Taoiseach Mícheál Martin announced that this would soon be introduced. She didn't want accolades but, on her death, Vicky received many of them. In the words of the President of Ireland, Michael D. Higgins: "Vicky made an enormous contribution to Irish society. Thanks to her tireless efforts, despite the personal toll she herself had to carry, so many women's lives will be protected in the future."
The Richard Harris Archive Goes to Limerick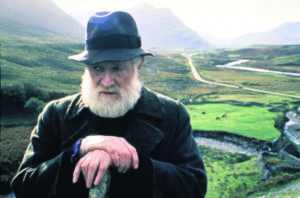 The family of one of the most iconic Irish film actors of the late twentieth century have donated his archive to University College Cork (UCC).
Born in Limerick, Richard harris was known for roles such as the Bull McCabe in The Field, King Arthur in Camelot, Marcus Aurelius in Gladiator and Dumbledore in the first two Harry Potter films.
His archive is an extensive one, spanning over 50 years, and including manuscripts, photographs from screen and stage performances, rugby plaques from his days playing with Young Munster, and letters from family, friends, arts critics and co-performers.
The first public exhibition of the archives will take place in the hunt museum in Limerick (date yet to be confirmed) and the collection will then be housed in UCC.
Crónán ÓDoibhlin, Head of Collections at UCC Library said: "The Richard Harris Archive will be of great benefit to the arts and culture industry in his home province of Munster, where his legacy as a loved and internationally respected actor continues to be celebrated and cherished."
Bring Back The Trees

Ireland was covered in dense forest when the first people arrived there roughly 12,500 years ago. Since then, that forest has shrunk to a mere 11.6% of the country's landmass and Ireland's biodiversity has dwindled accordingly.
The Hometree charity wants to do something about this. Their Wild Atlantic Rainforest project aims to restore native woodlands to 4,000 acres of the western coastline.
"The project will protect fragments of Ireland's ancient oceanic woodlands and create new woodlands were they once existed," says CEO Matt Smith. This is a unique opportunity for us to create healthy ecosystems, build climate resilience and repair our connection with nature."
Since its foundation in 2014, the charity has propagated trees from cuttings and seeds from native oak, alder, birch and pine trees at its headquarters in Ennistimon, County Clare and planted tens of thousands of them along the coast.
This November, it undertook its biggest project to date, planting 280 acres in North Connemara. More information about the Wild Atlantic Rainforest Project can be found at www.hometree.ie.
Distinguished Service Award
The Irish have made their mark on the world. Following the 2011 Global Irish Economic Forum, the Irish Government inaugurated the Presidential Distinguished service Award for the Irish Abroad as a way of recognising the important role they play on the international stage.
Speaking at the announcement of this year's recipients on October 11, the Minister of State for Overseas Development and Diaspora, Colm Brophy said: "we are so very proud of the impact our global family continues to have all over the world and the recipients of this award demonstrate the remarkable diversity and richness of Ireland's diaspora".
The 2022 award winners include Morgan Bullock, the American dancer who became a social media sensation in May 2020 with her Irish dance remix of rapper Megan Thee Stallion's song 'Savage;' and New Yorkers Ciarán and Orlaith Staunton who founded END SEPSIS, a global charity in memory of their son Rory who died from the condition.
Paralympic cyclist Katie-George Dunlevy was recognised for her sporting success. Scientist Teresa Lambe, one of the co-developers of the Oxford-AstraZeneca Covid- 19 vaccine, was recognised for her achievements in the field of medicine.
The roll of honour also included scholar, literary critic and champion of Irish writing Joseph M. Hassett; the director of the Edinburgh International Festival Fergus Linehan; academic Professors wang Zhanpeng and Chen Li who teach Irish politics and diplomacy and Irish literature in China; Fr. Richard (Dick) O'Riordan who works as a missionary in South Africa; and Mary Ellen McGroarty, the director of the United Nations World Food Program in Afghanistan.
Housing Ukrainian Refugees is a Challenge
Ireland is currently home to 62,425 Ukrainian refugees. That's according to figures released by the Central Statistics Office on November 13 and it's a huge increase on the 7,500 asylum seekers who were living there at this time last year. Finding housing for them is proving to be a challenge.
Approximately 46,000 have already been housed by the State and by private citizens while a further 17,000 are living in direct provision or international protection centres nationwide.
Because Ireland is in the middle of a housing shortage, the options for accommodating future Ukrainian refugee arrivals are fast running out. The government has even gone so far as to admit that some might have to resort to sleeping on the streets while accommodation is sourced for them.
Measures have been introduced to prevent this from happening. The Irish people have been offered €800 a month to host Ukrainian refugees in their homes while government departments have been asked to identify all public buildings that could be modified for use as emergency accommodation.
The government is also attempting to tackle the possible rise of anti-immigrant settlement in the general population. While the Taoiseach Mícheál Martin recently commended the public
for their "extraordinary response" to the Ukrainian refugees, a recent protest against the housing of asylum seekers at East Wall in Dublin City highlighted that not everyone is so welcoming.
In the meantime, those Ukrainians who have already settled in Ireland have begun to make their mark on Irish society. One of them is a 12-year-old girl named Yeva Skalietska. She has recently published a book called 'You Don't Know What War Is: the Dairy of a Young Girl from Ukraine.' It's based on the diary she kept from the beginning of the war and describes how she and her grandmother had to flee from Ukraine to seek refuge in Ireland.
Irish Language Films a Hit
Irish language films are on a roll. Following a strong run of success for films such as the thriller Arracht, which is set during the famine, and the biopic of sean nós singer Joe
Heaney, Song of Granite, An Cailín Ciúin (The Quiet Girl) has become the highest-grossing Irish language film of all time and the first to gross € 1 million at the Irish and UK box office.
An Cailín Ciúin (Photo: IMDb)
The film is adapted from the novel by Claire Keegan and tells the story of a formative summer in the life of a young girl in 1980s Ireland. She's neglected by her family, but things change when she's sent to stay with relatives for the holidays.
It had its premiere at the Berlinale International Film Festival in March, where it won a best film award, and it has since gone on to scoop eight gongs at the Irish Film and Television Awards and to be selected as the Irish entry for best international feature at the 2023 Academy Awards. It has also been acquired for release in the U.S.
Mayo Retirees Win Jackpot
It could be you. That's the slogan of Ireland's National Lottery and it recently proved to be true for a syndicate of 47 retirees from County Mayo. They formed as a group in January 2015 and on October 3, they bought a ticket that scooped them the top prize of €1million.
"We're so happy to be sharing this prize with each other rather than one individual winning it on their own," said Michael Cosgrave, spokesperson for the syndicate. "It means so much more to us as a group to experience this joy together."
It isn't just lottery winners who benefit from Ireland's National Lottery.
The proceeds from ticket sales also go towards funding public projects nationwide. Nearly 30 cents of every €1 spent on all National Lottery games is donated to voluntary groups and community organizations, registered charities, constituted groups and clubs, not-for-profit companies and statutory bodies such as town, parish, and community councils throughout the country.
The Irish public spent over €1 billion on lottery tickets last year.
Irishman Rows from NYC to Galway
Damian Browne rowed across the Atlantic Ocean, from Chelsea Piers in New York City to Trá na bhForbacha in County Galway.
Browne, 42, who played rugby for Connacht and Leinster, left NYC with a rowing partner, Fergus Farrell, on June 14. But just two weeks into the trip, Farrell withdrew due to health concerns, leaving Browne alone on his 20-foot craft named Cushlamachree in the tumultuous waters of the Atlantic.
The historic one-man journey spanned 112 days and stretched over 3,400 miles. Browne's average speed was approximately 1.4 miles per hour. Severe weather conditions greeted the rower as he entered the Port of Galway on October 4. One of his oars snapped, and his boat flipped over in 35- knot winds that slammed him against the rocks. The Irish Coast Guard came to his assistance. Once back on land, Browne received a warm welcome from his wife, Rozelle, daughter Elodie, and other supporters and friends.
His cross-ocean journey was part of a fundraising campaign for four charitable organizations: The National Rehabilitation Hospital Foundation, The Galway Simon Community, Madra, and Ability West.
Browne documented his expedition on social media, saying in an Instagram post that he was "fighting mother nature every step of the way. "It was incredibly stressful because you would work so hard and put so much into getting one mile or two miles, and then you could come off the oars for 15 minutes, and have half of that mile wiped out, and you'd have to put the head down again to regain it," Browne told the Irish Independent.
In 2018, Browne rowed from San Sebastian, Spain, to Antigua, an island in the heart of the Caribbean.
Maura Healey Makes History in Massachusetts
By Michael Quinlin
Congratulations to Maura Healey, the newly elected governor of Massachusetts,  who won convincingly on November 8 with 63 percent of the votes. On election night, she received a congratulatory call from U.S. President Joe Biden, according to Politico.
Healey, a Democrat who was raised in an Irish-American Catholic household, is making history as the first woman, and first openly-gay person, to be elected as governor of Massachusetts.
She is being sworn in as the 73rd governor of the Commonwealth on Thursday, January 5, 2023.
Joining Healey in the executive office is Lieutenant Governor-elect Kim Driscoll, Mayor of Salem, who has Irish ancestry on her father's side, and is just the fifth woman elected as lieutenant governor.
Healey is the oldest of five children in a close-knit Irish- American family, and grew up in New Hampshire, with family roots in Newburyport, Massachusetts. On her father's side, her family roots are in Kilgarvan, County Kerry and Macroom, County Cork. Her mother's family came from Ballinasloe, County Galway; her maternal great-grandmother Katherine Tracy emigrated to America in 1850 at age 15.
Of her ancestors, she said, "They came to this country under difficult circumstances, fleeing real poverty in Ireland, and real depression, a difficult hard situation, and they worked so hard. It was their principles and their values I was raised with, and I learned a lot growing up about taking care of family, taking care of those who need an advocate, those who need help," she told an Irish Emigrant reporter several years ago.
On the campaign trail, Healey said, "You know I'm Irish. I love talking to people, listening to people, and meeting people, and this has been a great way to be able to do that across the state."
As Attorney General of Massachusetts since 2014, Healey has gained a national profile through her strong positions on gun violence, criminal justice reform and prescription drug abuse. And as the nation's first openly-gay AG, she was involved in the state's challenge to the federal Defense of Marriage Act, which had refused to recognize same-sex marriage.
Healey created an Advisory Council on New Americans in the Attorney General's Office and is today a leading advocate of immigrant rights. During her campaign for governor, she supported driver's licenses for eligible undocumented residents; vowed to end state and law enforcement involvement in federal immigration matters; and promised to fight for a meaningful pathway for undocumented immigrants on the federal level.
A gifted athlete and scholar, Healey graduated cum laude from Harvard College in 1992 and was co-captain of Harvard's women's basketball team. After college she played professional basketball in Europe for several years, before getting into public service.
Healey will be the first woman to join an illustrious list of other Irish-Americans, all men, dating back to Governor James Sullivan in 1807, who was Protestant. The 20th century ushered in
the first Irish-Catholic, Governor David I. Walsh, elected in 1914, followed by a string of others, including James Michael Curley, Francis Hurley, Maurice Tobin, Paul Dever and Ed King. In the 21st century, governors Deval Patrick and Charlie Baker have also mentioned their Irish roots.
Healey enjoys a strong working relationship with Governor Baker, the popular Republican governor who declined to run for a third term of office, so the transition in the Governor's Office is expected to be smooth.