With a wildly successful inaugural year in its state-of-the-art new home drawing to a close, Irish Arts Center (IAC) presented its 13th annual PoetryFest, the first in the new building, on December 2-4.
Curated by Nick Laird, who earlier in the week won the prestigious 2022 Forward Prize for Best Single Poem, the weekend-long event brought New Yorkers into intimate connection with leading poets from North America, Ireland, and beyond, including Catherine Barnett, Billy Collins, Sasha Debevec-McKenney, Seán Hewitt, Louis de Paor, Ilya Kaminsky, Victoria Kennefick, Paul Muldoon, Maurice Riordan, Patricia Smith, Jessica Traynor, and more.
PoetryFest kicked off with Favorite Poems, in which festival poets and special guests including Consul General Helena Nolan and actors Bill Irwin and Melissa Navia shared the Irish verses they love most. 
Performed poems include:
Jess Traynor – "After my son was born" by Ailbhe Darcy
Patricia Smith – "Gentleman Caller" by Fran Lock
Aidan Connolly – "The Rainstick" by Seamus Heaney
Billy Collins – "Ants" by Eamon Grennan
Sasha Debevec-McKenney – "Sonnet" by David Wheatley
Cáit O'Riordan – "Feral" by Anne Tannam
J. Hope Stein – "Night Feed" by Eavan Boland
Rachael Gilkey – "Snow" by Louis MacNeice, among more. 
The festival was presented in association with Glucksman Ireland House NYU and the Adrian Brinkerhoff Foundation.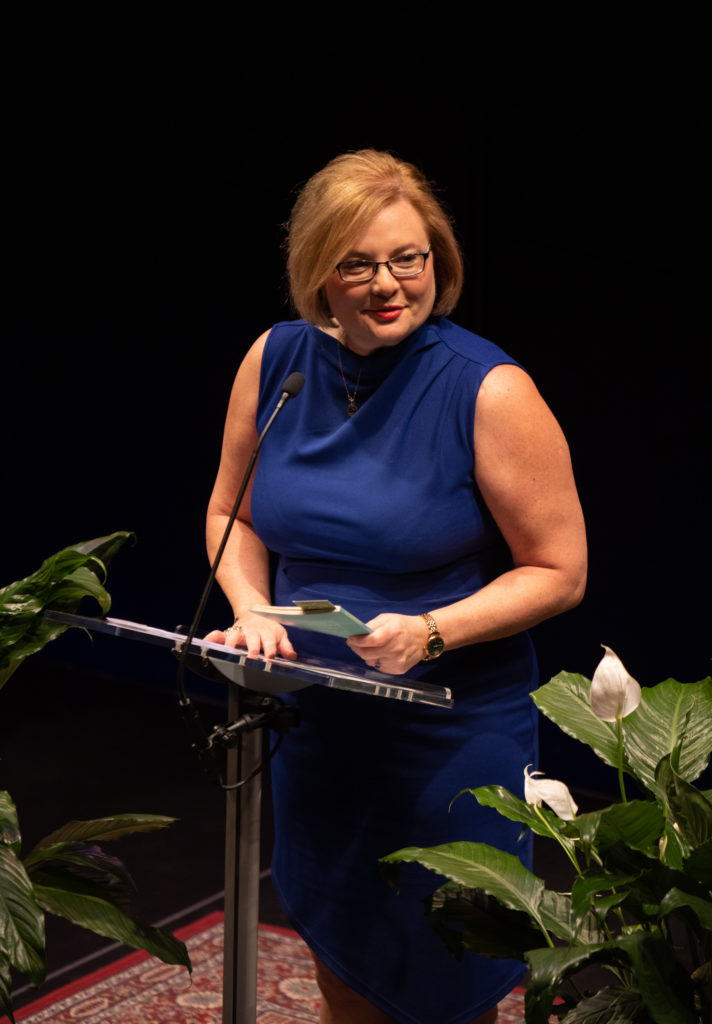 "The room was suddenly rich and the great bay-window was
Spawning snow and pink roses against it
Soundlessly collateral and incompatible:
World is suddener than we fancy it.

World is crazier and more of it than we think,
Incorrigibly plural. I peel and portion
A tangerine and spit the pips and feel
The drunkenness of things being various.

And the fire flames with a bubbling sound for world
Is more spiteful and gay than one supposes— 
On the tongue on the eyes on the ears in the palms of one's hands—
There is more than glass between the snow and the huge roses."
"Snow" by Louis MacNeice
Performed by Rachael Gilkey