The 2nd America-Ireland Conference "Creating Waves" takes place virtually from June 2nd to June 4th.
The New York Irish Center will host the 2nd "America-Ireland Youth Conference." The all-virtual trans-Atlantic event brings together policymakers, educators, and students from Ireland and the US, who take part in panel discussions on urgent global topics moderated by internationally recognized policy experts.
According to New York Irish Center's executive director George C. Heslin, "It seems axiomatic that American and Irish students can learn from each other because of their different backgrounds. But what is so powerful about the conference is that the circumstances in each of these countries around these specific topics are different and full of nuance… This means the process of coming up with solutions can be approached from many directions."
The theme of the three-day conference is "Creating Waves" and includes panelists from universities in both Ireland and the United States. Tickets for each day are free and attendees are encouraged to register.
DAY 1 JUNE 2
Climate Change and Poverty: Who Foots the Bill? (Friday, June 2, 1:00 pm to 2:30 pm EST)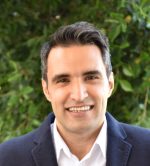 Moderated by Ali Ahmad – Senior Energy Consultant, The World Bank
Panelists:
Jelena Collins – McGill University
Eoin Cummings – Queens University Belfast
Amelia Medved – Fordham University
Jack O'Connor – University of Limerick
DAY 2 JUNE 3
25 years on from the Good Friday/Belfast Agreement: What's Next? (Saturday, June 3, 1:00 pm to 2:30 pm EST)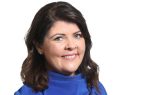 Moderated by Lynette Fay – One of Northern Ireland's most recognizable print and broadcast journalists, who covers current events, women's issues and mental health on both radio and television.
Panelists:
Ryan Connor – Georgetown University –
Emma Murphy – Queens University Belfast, Students' Union president
Kevin O'Connor – University College Cork
Rachel Stromsta – National Democratic Institute for International Affairs
DAY 3 JUNE 4
Reproductive Rights Across the US and the Island of Ireland (Sunday, June 4, 1:00 pm to 2:30 pm EST)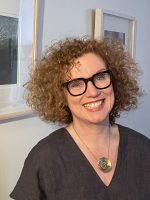 Moderated by Aideen Kane – co-director and producer of "The 8th" a feature documentary about the historic repeal of the 8th Amendment outlawing abortion in Ireland, in 2018
Panelists:
Kathryn Ammon – Trinity College Dublin
Ciara O. Flynn – University of Limerick
Caitlin Holland – University College Cork
Marcella Labellarte – University of Baltimore School of Law
Alexa Mohsenzadeh – Emory University/National University of Ireland, Galway (George J. Mitchell Scholar, Class of 2024)
The conference co-producers are Ryan McNally, New York Irish Center's director of Social Care (a graduate of Ulster University), and Hannah Ciesil (a graduate of Baruch College CUNY).